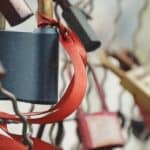 Playing it safe with cloud backup
How cloud backup solutions work, and what they mean for business security
Using Cloud Backup and Security
Over the past decade, more and more businesses have moved towards using the Cloud for their data backup. Not only can it be more secure for the increasing amount of corporate data, but it can also be more reliable and cost effective than other conventional methods. Switching to a cloud-based backup system is a big decision for companies, as it requires a clear understanding of how it will integrate with each business. What is the cloud and what does it mean to businesses? How do cloud-based backup solutions compare and how can you keep your organisation's data safe with cloud backup?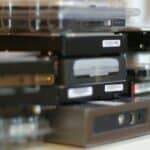 Why Back Up To The Cloud?
Archiving data is essential to preventing a data disaster. Many companies, small and large, rely heavily upon customer information. Not backing up securely could have a catastrophic impact on many organisations.
Backing up to the cloud protects companies from this kind of situation as it works by saving data in a secure data centre via the Internet. The cloud is a metaphor for the Internet, so cloud computing is a type of Internet-based computing. Effectively a mesh of remote servers connected over a network, the Internet enables the sharing of resources.
Cloud backup solutions enable businesses or individuals to store their data using a cloud-based storage service provider that utilises the power of remote servers, rather than storing the data locally on a hard drive or other physical backup device. Backing up files from the customer's computers to the online storage server is done using sophisticated encryption methods, protecting the data and files being stored.
Rather than having the responsibility of making sure nothing happens to your valuable data, you pay a cloud-based backup service provider to do this for you.
Benefits to Users
Ensuring your files are safe with a cloud backup rather than onto a physical device has many benefits.
7 reasons why the cloud should be used for backup
Safety
Protecting valuable data is the most important reason why cloud-based backup works. Saving information to a disk or an external hard drive is far from a suitable solution for business. These can go missing, be corrupted or get damaged. Major catastrophes and natural disasters can lead to huge problems with data recovery so turning to an online-backup service can protect data and companies from huge problems.
Convenience
Most businesses are already aware of the benefits cloud-based services bring. Emails can be accessed from any device, streaming video and audio files played without having to download them. Instead of saving only crucial documents, cloud-based backup allows for all documents to be saved and accessed remotely. Using the cloud as backup means multiple versions of files can be stored, ready for restoration if necessary.
Productivity
Ease of access to documents increases productivity. Using the cloud for backup and security also increases business productivity due to automatic and default backups and restores. Users don't have to worry about forgetting to backup as this can be automatically scheduled for peace of mind and increased business efficiency. Different versions of documents can be analysed and cloud-backup providers can also provide statistics.
Cost
Paying for cloud-based backup isn't just about protecting data in case of natural disasters. Viewing files online, accessing them from any device and determining how much data is to be included on the backup schedule all contribute to which plan to choose. All cloud service providers offer different services and the majority are flexible, so making sure businesses know what they want from cloud-based backup services is key to their decision.
Speed
Although the first backup may take hours, depending on the amount of data companies store, subsequent backups, at the end of each day, will only demand a fraction of that time. Only the changes made to the data is updated, meaning that cloud-based backup in the long run can be very efficient with no detrimental impact.
Security
Not only is data stored in the cloud safe from catastrophes, cloud-based backup is often safer than other backup and storage methods. Data cannot be left on the bus or in the office accidentally; only authorised users can access it. Multiple levels of data accessibility and specified logins allow only certain users access. Cloud-based services adopt military-grade encryption to secure data. If files are accidentally deleted, altered or corrupted, backup services can restore the files to their previously saved state or indeed roll back to an older date if necessary.
Support
When paying for a cloud-based backup service provider, a lot of support can be provided. Web pages dedicated to frequently asked questions and forums providing a knowledge base of useful information are the first point for help. Online tutorials on how to use the service with tips on how to maximise the potential of cloud backup can also be included. Telephone, email and live chat to support businesses are other services offered. Having questions answered and problems solved as quickly as possible, especially with choice in how this is done, is really important.
Current Technologies
There are many different providers for cloud-based backup. Most well known are Google Cloud, Amazon Web Services (AWS) and Microsoft Azure although IT service providers such as Akita will likely have their own bespoke offerings. Cloud backup services are easy to implement, highly integrated, and relatively quick and easy to maintain.
Steps involved in cloud-based backup:
Understand the environment
Once signed up to a cloud backup service, it is important for business users to familiarise themselves with how it works and how to access all the requested features. If the service comes with software to download or a user interface, test it out on trial runs asking questions early on such as, 'is this easy to use?' and 'does it suit my business needs?'. Understanding the steps involved in the backup and recovery process, its requirements, licenses and how they may impact on the company, is essential. Doing this early on is a great way to efficiently identify any issues and to learn how organisations can get the most out of a cloud-based backup provider.
Initial Backup
The initial step for organisations new to their chosen cloud service is to copy over all the data and files that require backup. This can take hours or even days, depending on the volume of information. A key benefit of a local cloud backup provider is that data can be seeded directly to the data centre in the first instance, saving a significant amount of time. Consequential backups are much quicker.
Scheduling
Dictated by customer and application requirements, incremental and full backups should be preformed regularly. Most commonly, incremental backups are performed daily and full backups on a weekly and monthly basis. The data is the most important variable in the scheduling plan so finding a way to maximise data availability and minimising restore times of critical data is a key consideration. Scheduling frequency also depends on time, cost and demand of Internet as well as the computational power of hardware.
Training
Ensuring that every member of the business expected to use the backup services knows exactly how to use it can stop accidents and incorrect execution of backup procedures from occurring. Implementing a backup and restore management plan for a cloud-based backup service within a company gives structure to what steps should be taken when using the service. With training, if something did go wrong, staff will have an understanding of what has happened, why it happened, how to potentially fix it and how to stop it from happening again.
Maintenance
Retaining backup data is vital for businesses to recover information easily. It is recommended to keep backups for two weeks, although some companies may prefer a monthly or quarterly retention. Maintaining a constant awareness of resource constraints such as data type and volume limit of the cloud-based backup service is essential and carrying out future proofing procedures can do this.
Future Proofing
Capacity planning for cloud backup services is far simpler than for traditional backup methods due to its scalability and lower cost. In the days before cloud backup, the constraints were a crucial for  longevity. Assessing expected growth of businesses, including the possible changing demands of clients and the way a business works. Calculating anticipated storage growth from 6 months to ten years in the future could help companies predict the change in the cloud backup package needed. These assessments will give businesses the advantage of being able to plan for future infrastructure and architecture capabilities and expected requirements for backup service.
Companies are using cloud-based backup services more due to the flexibility it offers, cost savings and added security. Heavily encrypting data before transferring and storing it means that not even the cloud-based backup provider will be able to access the files.
When looking for a cloud-based backup service provider there are a number of key points to consider:
Security
The level of encryption used on data as well as being able to have user-owned encryption keys, varying levels of accessibility to folders and features like being able to remotely wipe files from physical computers if devices are lost or stolen. Checking if service providers have their own servers that they privately maintain, without involving any third party organisations, can indicate better security. Geo-redundant storage, when servers are kept in multiple physical locations can protect against losing data in case of physical damage.
Scope
Asking what data is being backed up, for example whole systems, just documents and the volume of backup retention data, as well as the possibility of data limitations on each file. Training employees to use the system, maintaining backup and recovery procedures and capacity planning to future proof businesses and cloud-based backup strategy, will improve the scope of the investment.
Internet connectivity
Some providers will not offer accessing files offline. Although rare, some cloud-based backup service providers have data limitations, which means that using over a certain amount of bandwidth to backup with will stop your backups temporarily. The bandwidth throttling feature some backup services provide, allow businesses to manually control the internet used when carrying out backups allowing business to continue as normal if needed.
Devices
If multiple machines on different operating systems and various mobile devices will be accessing files, the cloud-based backup service provider should be versatile. Sharing files internally and externally using links and varying permissions is also important for increased accessibility.
Costs
Calculating how much businesses are prepared to pay for a cloud-based backup service will include the scope, reputability of the provider and the features required by the service. Researching whether cloud-based backup providers have proven expertise and are trusted in industry is a good indication of value.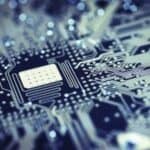 The future of cloud backup for businesses
Businesses are increasingly reliant on user information and are storing more data than ever. The growing demand for cloud-based backup services means that backup providers will have to invest in more secure methods of encryption and greater accessibility to data. As technology becomes more advanced, cheaper and faster, cloud-backup data will be available for access in both mobile and stationary devices around the clock.
Cloud-based backup solutions are being used by an increasing number of businesses. Computer failures can be devastating, but cloud-based backup serves as protection against this. Ease of accessibility, increased productivity, beneficial features and better security are just a few of the reasons why storing files safe on cloud-based backup is a thing of the future for businesses everywhere.