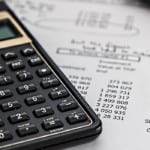 IT SUPPORT FOR ACCOUNTANTS
Fast and effective IT support for accountanting firms, with a security-first focus.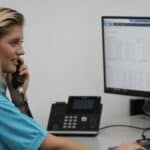 IT solutions for accountants
IT SUPPORT FOR ACCOUNTANTS
Akita provides effective IT support for accountants. Our service mixes a responsive 24/7 IT helpdesk with a proactive support element that actively reduces IT-related downtime.
As well as common IT issues, our support service also covers accountancy-specific software such as Sage and IRIS. This means that you can turn to a single supplier for the vast majority of your IT and software requirements.
For more information on our IT support, please get in touch:
Contact Us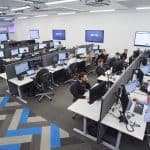 200+ Five Star Reviews
The support service is always run at the highest possible standard. All issues are resolved with a lot of care. All phone calls and emails are answered very professionally and in extremely good manners. Thank you Akita :)
Aggie
Fantastic IT support for all business large and small, very helpful and so so super efficient.
Kevin
They have a fantastic team of specialists who are understanding, kind and informative. Their support feels both professional and personal to the company, which makes our own IT department function even more effectively.
Tom
...extremely professional, friendly and provide excellent customer service.
Barbara
We consider Akita as our off site IT department and find you and your colleagues always happy to assist with our questions.
Eileen
IT SERVICES FOR ACCOUNTANTS
Akita also provides a wide range of managed services. Discover some of our typical IT solutions for accountants:
IT solutions for accountants
How We Work With Accountants
Most accountants trade on being reliable and efficient. And at Akita our values are very much the same.
Read about how we support leading South London-based accountancy firm Berringers LLP:
IT Support for Accounting Firms
Switching IT Provider
Many organisations fear that they don't have the time to commit to switching IT support partner . That's why we've tailored our process to be stress-free and take up as little impact on your time as possible. Watch our video for more about how we do this: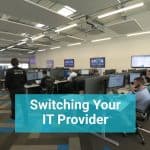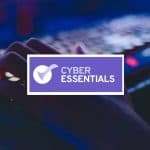 IT support for accounting firms
ABOUT AKITA
Established since 1996, Akita provides IT and business solutions to over 250 organisations across London and the South East, along with their satellite offices located throughout the UK and internationally.
We support companies in virtually every industry (including their industry-specific software) and deliver solutions for companies ranging in size from 10 to 1,000 users.
We're a Microsoft Gold Partner and Mac-accredited. And we're highly focused on security, with ISO 9001 and 27001 accreditation and Cyber Essentials assessor status.
With a proactive approach, fast response and attentive service, you can understand why Akita has received over 200 five star reviews from our customers.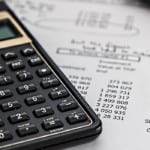 Get In Touch
For a quote on IT support or managed services, or to discuss your setup, please get in touch