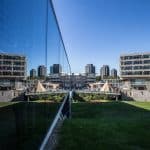 IT SUPPORT ESSEX
Akita is a leading IT company working across Essex.
We deliver IT support services Essex organisations rely on. Working with organisations of between 10 and 200 users across practically every industry, we offer effective IT helpdesk support, managed services and expert IT consultancy.
Our business IT solutions are utilised by organisations in Grays, Romford, Brentwood, Chelmsford, Loughton and Harlow, and we also deliver IT projects and provide other managed IT services across Essex. So wherever you're based in Essex, we're likely working nearby.
Our services are cost-effective and our IT solutions are designed to support your growth.
Discover more about our IT support in Essex by requesting a quote today:
IT Support Quote
Request a no-obligation IT cost comparison: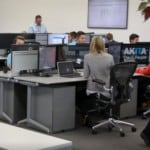 IT Company Essex
IT SUPPORT IN ESSEX
Akita provides professional IT support for organisations across London and the South East, as well as their satellite offices located across the wider UK and internationally.
Our 24/7 IT support helpdesk is staffed by a large team of skilled IT engineers and consultants. We use remote support software to access our customers' PCs and IT systems and resolve issues remotely.
We resolve over 99% of our customers' IT issues remotely. For the rare issues that require us on-site, we can be with our Essex customers in person in as little as 40 minutes.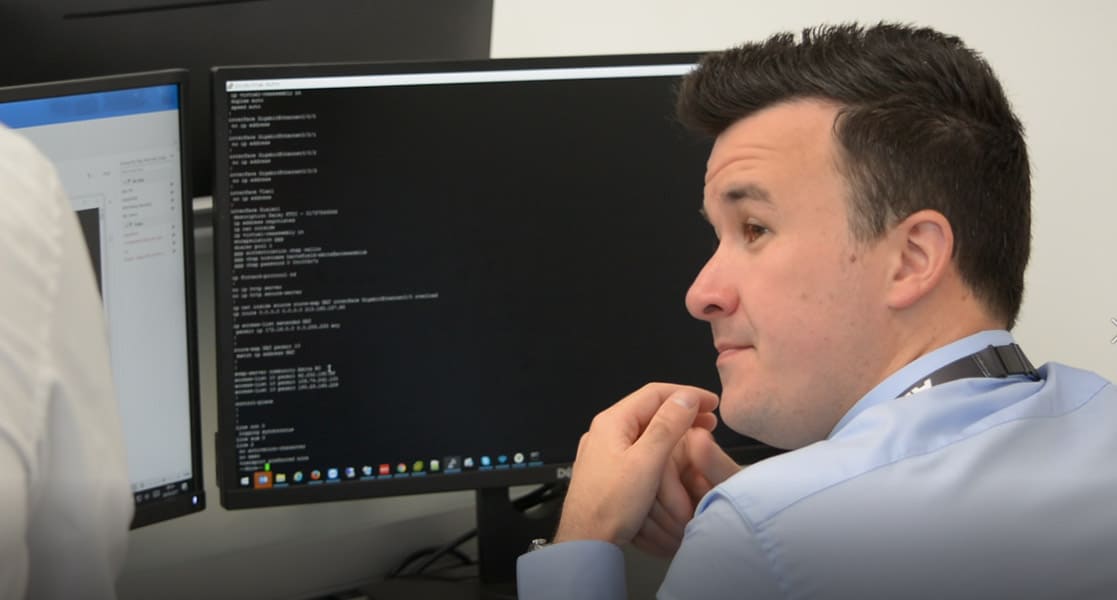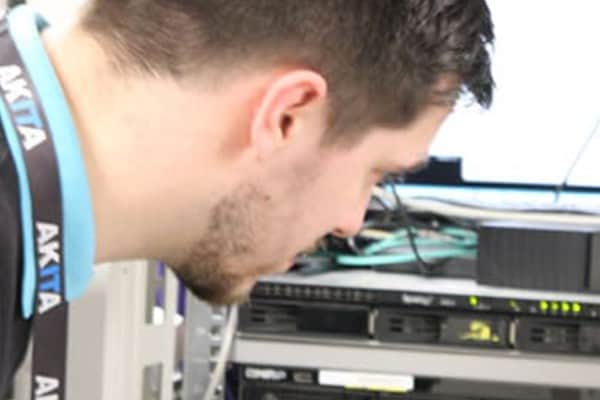 24/7
IT Systems Monitoring
IT Support Essex
Proactive Support
Alongside responsive helpdesk support, we deliver proactive IT support that reduces IT-related downtime.
Our proactive IT support in Essex ensures that our customers' IT systems are monitored 24/7, machines are fully patched, and all hardware is well maintained.
We'll also take practical steps, ensuring updates take place out of hours (so as not to disrupt staff) and reviewing support tickets with you to identify areas of infrastructure improvement or required training.
We can also help you strategise the development of your IT systems, ensuring your IT can grow with your organisation's success.
For more about our support please view our case studies:
View More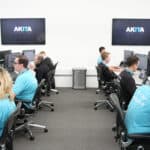 200+ five star reviews
The support service is always run at the highest possible standard. All issues are resolved with a lot of care. All phone calls and emails are answered very professionally and in extremely good manners. Thank you Akita :)
Aggie
Fantastic IT support for all business large and small, very helpful and so so super efficient.
Kevin
They have a fantastic team of specialists who are understanding, kind and informative. Their support feels both professional and personal to the company, which makes our own IT department function even more effectively.
Tom
...extremely professional, friendly and provide excellent customer service.
Barbara
We consider Akita as our off site IT department and find you and your colleagues always happy to assist with our questions.
Eileen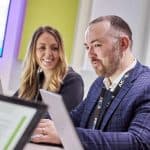 IT Services Essex
Cyber Security & Consultancy
For over 25 years, Akita has provided cyber security services and consultancy to organisations across London and the South East.
Our team of expert security consultants can deliver security audits and advanced services to make your company more secure. And thanks to our assessor status we can even assist you to become Cyber Essentials accredited.
Meanwhile, our expertise in a wide range of IT services and cross-industry experience means that we can deliver IT consultancy for any stage of an organisation's growth
Start a conversation about cyber security or consultancy today:
Talk To An Expert
Managed IT Services In Essex
Along with IT support Akita also offers a full range of managed IT services. These include over 40 separate IT solutions, including:
Support FAQs
What time does your IT support operate?
Our standard hours of support are 9am to 5pm, Monday to Friday. However, with a 24/7 helpdesk we can offer both extended hours and around the clock support, including weekends.
More info
Do you offer IT support for hybrid/remote workers?
Yes. We resolve over 99% of support tickets with our remote technology. So supporting users out of the office isn't a problem.
How can I submit an IT support ticket?
You can email or phone us and our team will pick it up straight away. Alternatively, you can submit a request via our dedicated customer portal and monitor progress from there.
Can you support our other business locations?
Yes. Our main areas of operation are across London and the South East. But we also support our customers' other locations both across the UK and internationally. This ensures you get a consistent IT experience across your organisation.
Do you offer ad hoc support?
While we'll certainly be happy to talk to you about ad hoc IT projects, we don't provide ad hoc support.
How will you look after our service?
All customers have an account manager. We will regularly produce reports on how we are performing and will take you through any trends or concerns we have.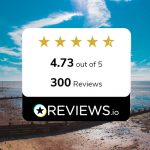 Proactive IT Support in Essex
ABOUT AKITA'S EXPERTISE
Established for over 25 years, Akita provides IT solutions to over 250 organisations across London and the South East.
With a skills base covering practically every aspect of business IT, as well as many types of industry-specific software, our engineers are able to help with whatever IT support requirements you may have. We are a Microsoft Gold Partner and also Apple certified.
Akita's IT support service comes with guaranteed response times for issues raised. We will also prioritise support based on the severity of an issue and how it affects business continuity. So if your IT problem has shut down your entire business operations, you won't be left waiting in a queue.
And as the majority of our IT support is conducted remotely, we're the perfect partner should your organisation conduct remote or hybrid working.
Our fast response and attentive service have earned Akita over 200 five star reviews from our customers.
IT Company Essex
Contact Us For IT Solutions
For IT support for Essex companies, or to discuss managed IT services, call 0330 058 8000 or get in touch.
Thank you
We have received your enquiry and a member of our team will be in touch soon. If your query is time sensitive please do call us.