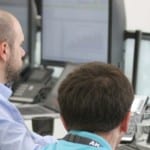 IT SUPPORT BERKSHIRE
Akita is a leading IT managed service provider, supporting organisations across London and the South East.
We deliver 24/7 IT support Berkshire organisations of all sizes rely on.
Working with organisations from practically every industry, we're a professional IT managed service partner that can support your growth.
We're a Microsoft Gold partner and Mac certified, and each of our engineers is also highly qualified in their own specialism.  And we offer a high-quality service, with over 200 five-star customer reviews to prove it.
Get in touch
To request an IT support or services quote for your organisation, call us or get in touch.
0207 100 7232
Thank you
We will be in touch shortly.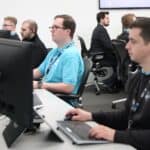 IT SUPPORT BERKSHIRE
Akita provides an effective 24/7 IT support service for our customers across Berkshire. It's also the home to one of our data centres.
Our large and responsive helpdesk is staffed by experienced IT specialists and consultants trained in a wide range of systems and software.
Our IT support service provides:
A guaranteed SLA response within two hours (average response time is currently less than 40 minutes).
Unlimited access to our helpdesk for IT support issues and 'how-to' questions
Issue prioritisation based on severity – if an issue is business-critical, we'll be with you first
Akita uses remote IT support technology to fix issues, making us the perfect partner for organisations with staff working remotely.
For the less than 1% of issues that require us onsite, we can be with you in a little over an hour thanks to our London and Surrey offices.
PROACTIVE IT SUPPORT BERKS
Alongside our helpdesk support, we deliver proactive IT support that targets the root causes of IT-related downtime.
Our proactive IT support in Berkshire ensures that our customers' IT systems are monitored, machines are fully patched, and all hardware is well maintained.  We'll also take practical steps, ensuring updates take place out of hours (so as not to disrupt staff) and reviewing support tickets with you to identify areas of infrastructure improvement or required training.
We'll also be able to help you strategise the development of your IT systems, ensuring your IT can grow with your organisation's success.
MANAGED IT SERVICES BERKSHIRE
Alongside support, Akita offers a full range of IT services covering practically every business requirement.
Get in touch
To discuss your managed IT service requirements, please get in touch.
MOVING YOUR IT SUPPORT TO AKITA
Whatever your current IT support situation, we'll take the lead in moving you to our support as quickly and easily as possible.
Our support transition process has been developed to minimise hassle to businesses. From sourcing administration rights and mapping networks to migrating licences and learning your processes, we'll take the hassle out of managed IT.
Our consultants will also dedicate time to assessing the state of your IT systems and processes and suggest immediate and long-term improvements. And we'll work with you to establish how these improvements can align with your organisation's goals.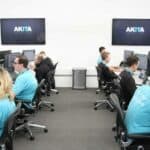 200+ five star reviews
The support service is always run at the highest possible standard. All issues are resolved with a lot of care. All phone calls and emails are answered very professionally and in extremely good manners. Thank you Akita :)
Aggie
Fantastic IT support for all business large and small, very helpful and so so super efficient.
Kevin
They have a fantastic team of specialists who are understanding, kind and informative. Their support feels both professional and personal to the company, which makes our own IT department function even more effectively.
Tom
...extremely professional, friendly and provide excellent customer service.
Barbara
We consider Akita as our off site IT department and find you and your colleagues always happy to assist with our questions.
Eileen
Get in touch
To discuss IT support and managed services in Berkshire, speak to one of our experts today:
Thank you
We have received your enquiry and a member of our team will be in touch soon. If your query is time sensitive please do call us.