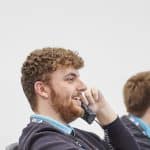 IT Support Company For London & the South East
IT SUPPORT
Professional IT support services tailored for organisations of between 10 and 200 users.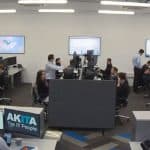 Managed IT Support
Expert Partner For Your IT
Akita is a leading provider of business IT support services.
We have a 25-year heritage in supporting organisations with their IT requirements.
Working with organisations across London and the South East, we provide a 24/7 helpdesk and proactive IT support services that reduce IT-related downtime and facilitates growth.
Whether you are looking for a fully outsourced IT company, or IT services to supplement existing IT staff, Akita can be an effective IT partner to your organisation.
IT Support Quote
Request a no-obligation IT cost comparison quote today:
Managed IT Support Company
Business IT Support Services
Akita's support mixes both responsive and proactive elements. These combine to offer a complete IT service, encompassing support, management and strategic planning, maintaining alignment between IT systems and your business plans
RESPONSIVE SUPPORT
Akita operates a 24/7 IT helpdesk to assist our customers with their support requirements.
Our service delivers all the levels of IT assistance an organisation can require. So whether you need responsive break/fix help, answers to 'how-to' questions or advanced technical support, we'll be the IT partner you can rely on.
We work to strict response times, ensuring all issues are addressed within two hours (our average response time has been less than 22 mins this year so far). Our helpdesk also prioritises support based on the severity of issues. So if your IT problem is business-critical, we'll be sure to help you first.
We fix over 99% of issues using remote support. For the minority of issues that require it, Akita can deliver onsite support quickly across the region thanks to our offices in Kent, London and Surrey.
Akita's expert team of IT engineers and consultants are experienced in supporting a broad range of systems, software and processes, and have experience working with a diverse selection of industries. So you can be sure they'll have the technical expertise you need.
PROACTIVE SUPPORT
While a responsive service is important, it's more efficient if IT issues don't happen in the first place. For this reason, Akita delivers a proactive support service as well.
We provide 24/7 remote monitoring for core systems, hardware and software, checking on the health of your IT infrastructure. This allows us to detect IT issues as they develop and prevent them from becoming problems –  often before our customers have arrived at their workplace for the day.
Monitoring also provides us with an indication of when IT hardware is reaching the end of its life. So we can give you an advanced warning about when to replace core items such as servers before they fail, giving organisations time to make informed choices rather than rushed decisions.
We also provide dedicated Proactive General Maintenance time to our customers, focused on keeping their IT systems in the best shape possible.
From scheduling updates out of hours to patching against the latest threats, our proactive approach actively reduces IT-related business interruption. In the process, it saves organisations money as well.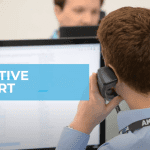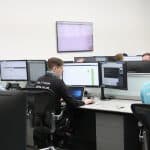 200+ Five Star Reviews
The support service is always run at the highest possible standard. All issues are resolved with a lot of care. All phone calls and emails are answered very professionally and in extremely good manners. Thank you Akita :)
Aggie
...extremely professional, friendly and provide excellent customer service.
Barbara
Fantastic IT support for all business large and small, very helpful and so so super efficient.
Kevin
We consider Akita as our off site IT department and find you and your colleagues always happy to assist with our questions.
Eileen
They have a fantastic team of specialists who are understanding, kind and informative. Their support feels both professional and personal to the company, which makes our own IT department function even more effectively.
Tom
IT Support Company
Specialists In Cyber Security
Akita has the in-house expertise and advanced solutions to support organisations of all sizes and risk profiles with their cyber security.
As a professional IT provider, we know the importance of ensuring the security of IT systems and practices for our customers. And as accredited assessors for Cyber Essentials, we're highly experienced in doing so.
In line with this, we offer the following security-focused options as part of our managed IT support service:
24/7 monitoring
Regular patching & updates (on a frequency/occurence agreed with the customer)
A review of antivirus and antimalware measures
A IT security health check (as part of our transition of service)
IT strategy and roadmapping (as part of Technical Account Management)
Talk To Our Experts
Start a conversation around your IT security requirements:
Expert IT Support Company
WHY WORK WITH AKITA?
Managed IT Support
IT Support Case Studies
Business IT Support Services
Easy To Switch
We make it stress-free for organisations to move over to our IT support services. Discover how in our video: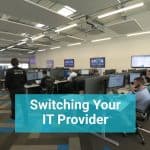 Looking To Switch?
To discuss how Akita could be your new IT support provider, please get in touch:
business it support services
Remote & Hybrid Working IT Support
Akita is the perfect IT support partner for organisations that have remote workers or that operate hybrid working practices.
For a number of years, our highly-developed cloud systems have allowed us to deliver remote IT support to our customers' regional offices both across the UK and internationally. Now, with a rising number of organisations embracing remote or hybrid working, we can deliver them the same excellent service and fast response times where ever your staff are based.
For more information on the ways we support remote or hybrid working, please download our white paper.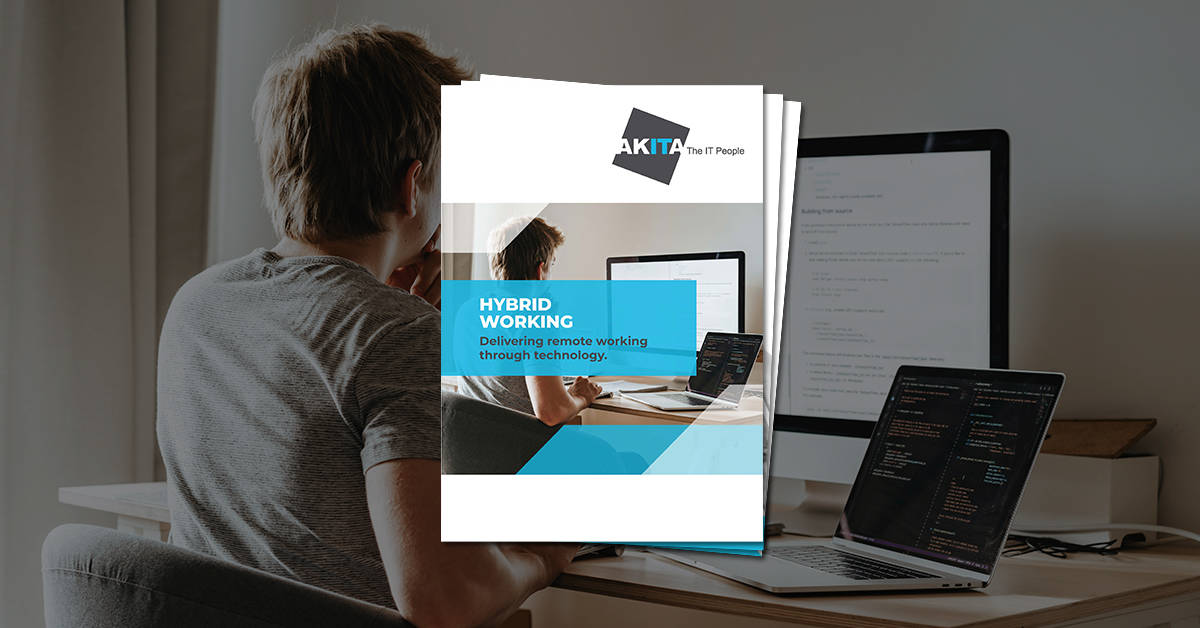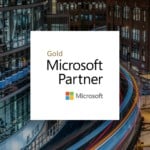 Managed IT Support
OUR EXPERTISE
Akita has a 25 year history of providing effective IT solutions. We've worked with organisations of all sizes and spanning practically every industry. And we've supported a wide variety of setups, systems and software.
With more than 40 IT engineers and consultants, we've got the in-house experience to cover offer an extensive range of IT services, and expertise to know which ones will help your organisation work smarter.
And alongside the individual qualifications of our engineers, we hold all the accreditations you'd hope for from a professional IT company: Microsoft Gold Partner, Mac Accreditation, ISO 27001 & 9001 and Cyber Essentials.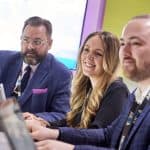 IT Support Services
Technical Account Management
All of Akita's supported customers are provided with a Technical Account Manager – a senior IT engineer who will work to become an expert in the way your organisation works. Through this understanding, they'll help assist with the development of your IT systems, processes and strategy over the course of the relationship.
Our Technical Account Managers also engage with our customers on a regular basis to review our IT support performance. Using helpdesk data summarised in our Executive Summary Reports, they work with our customers to continually improve the service we deliver and indicate where user training or IT system changes may help reduce IT-related business downtime.
Leading IT Support Company
Contact Us
To discuss your organisation's IT support requirements with us, please get in touch:
Thank you
We have received your enquiry and a member of our team will be in touch soon. If your query is time sensitive please do call us.