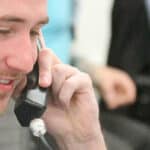 London and South East
IT SUPPORT
Akita is a leading provider of managed IT support services across London and the South East.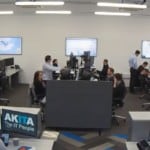 We're the managed IT partner to over 250 organisations, working with organisations ranging from SMEs to enterprise-size. We provide them with responsive 24/7 helpdesk support and proactive services that reduce IT-related downtime.
Whether you are looking for an outsourced IT company, or technical assistance to supplement existing IT staff, Akita can be an effective and cost-efficient IT partner to your organisation.
Get in touch today
To discuss IT support services for your organisation, please get in touch:
Our IT Support Service
Akita's support mixes both responsive and proactive elements. These combine to offer a complete IT service, encompassing support, management and strategic planning, maintaining alignment between IT systems and your business plans
RESPONSIVE SUPPORT
Akita operates a 24/7 IT helpdesk to assist our customers.
Our service delivers all the levels of IT assistance an organisation can require. So whether you need responsive break/fix help, answers to 'how-to' questions or advanced technical support, we'll be the IT partner you can rely on.
We work to strict response times, ensuring all issues are addressed within two hours (though typically we're able to assist in less than 30 mins). Our helpdesk also prioritises support based on the severity of issues. So if your IT problem is business-critical, we'll be sure to help you first.
We fix over 99% of issues remotely. For the minority of issues that require it, our engineers can be at locations across the South East quickly thanks to our offices in Kent, London and Surrey.
Akita's expert team of IT engineers and consultants are experienced in supporting a broad range of systems, software and processes, and have experience working with a diverse selection of industries. So you can be sure they'll have the technical expertise you need.
PROACTIVE SUPPORT
While a responsive service is important, it's more efficient if IT issues don't happen in the first place.
For this reason, Akita provides proactive support as well. We provide remote monitoring for core systems and software, checking on the health of your infrastructure. This allows us to detect and prevent significant IT issues from occurring.
Monitoring also provides us with an indication of when IT hardware is reaching the end of its life. So we can give you an advanced warning about when to replace core items such as servers before they fail.
We also provide dedicated Proactive General Maintenance time to our customers, focused on keeping their IT systems in the best shape. From scheduling updates out of hours to patching against the latest threats, our approach actively reduces IT-related business interruption.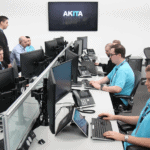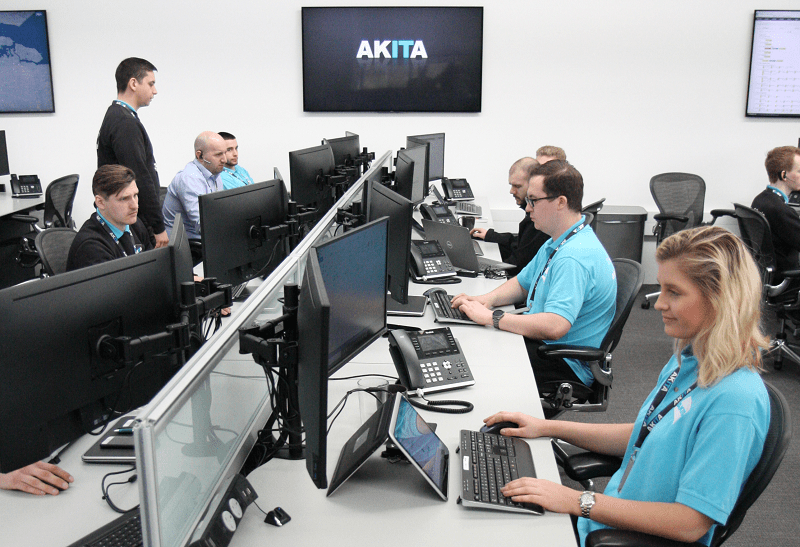 IT Managed Service Provider
About Akita
Established since 1996, Akita is a leading provider of business IT support, managed IT services and intelligent solutions to organisations of all sizes.
We work hard to be the long term IT partner for our customers. We focus on providing excellent service however we are able. And our IT solutions are designed to scale with their success.
Our approach has seen us gain over 200 five star reviews from our customers. And our average customer relationship is five years and growing.
Contact Us
To discuss your IT support requirements, please get in touch:
Thank you
We have received your enquiry and a member of our team will be in touch soon. If your query is time sensitive please do call us.