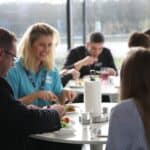 Work with us
CAREERS
Discover the career opportunities available at Akita
We're a leading IT managed service provider with a 25-year heritage. Our technical expertise and high standards of customer service have seen our company growth accelerate, providing expanding opportunities as we go.
We invite applications from candidates who are passionate about their areas of expertise, who strive to succeed, and who align with Akita's core values.
Choose Akita as the next stage in your career, discover more about our IT support jobs and other roles, and see what we can offer you.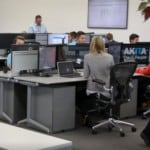 What We Do
From our offices in Kent, London and Surrey, Akita delivers proactive IT support, managed services and intelligent solutions to over 250 organisations.
We take the time to understand our customers and their IT needs, ensuring our trained engineers have the skillset and know-how to oversee both complex projects and day-to-day troubleshooting.
We work hard to develop long-term relationships with our customers. And that's the same approach we bring to our staff as well.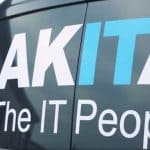 CURRENT CAREER OPPORTUNITIES
IT Support Apprentice - Kent
Learn more about this oppportunity
First Line IT Engineer - Kent
Click to see the IT support job description
Second Line IT Engineer - Kent
Click to see the IT support job description
Regional Second Line IT Engineer
Click to see the IT support job description
Senior IT Infrastructure Engineer - Kent
Click to see the IT support job description
Marketing Executive
Click to see the job description
Account Manager
Click to see the job description
Account Executive
Click to see the job description
Sales Administrator
Click to see the job description
IT Sales Apprentice
Click to see the job description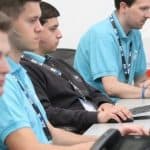 APPRENTICESHIPS
Akita operates a successful Apprenticeship Scheme, helping young people or those changing career to get started in IT support jobs.
Our apprentices study towards industry-recognised qualifications (typically a level 3), gaining practical experience while earning a wage at the same time.
Mentoring and development are the basis of a successful apprenticeship and we deliver a supportive programme that encourages a life-long passion for IT.
For currently available apprentice positions, please see our Current Job Opportunities.
*Staff benefits are offered at the company's discretion and may be changed or removed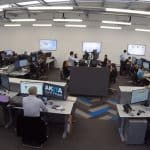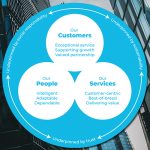 Our Values
Akita is invested in our customers, invested in our services, and invested in our people for the long term.
We recognise that our employees are key assets and we value our team spirit. We look to recruit enthusiastic and professional candidates who are respectful to customers and colleagues.
We also look for ambition, rewarding those that demonstrate passion and aptitude with new opportunities and responsibilities.
As an organisation, protecting the environment and helping the wider community are also built into our values. We're committed to sustainability and working towards becoming carbon neutral by 2025.
Meanwhile, we are constantly working on our CSR  credentials, from supporting charities to working with local youth sports. We are also a Disability Confident employer.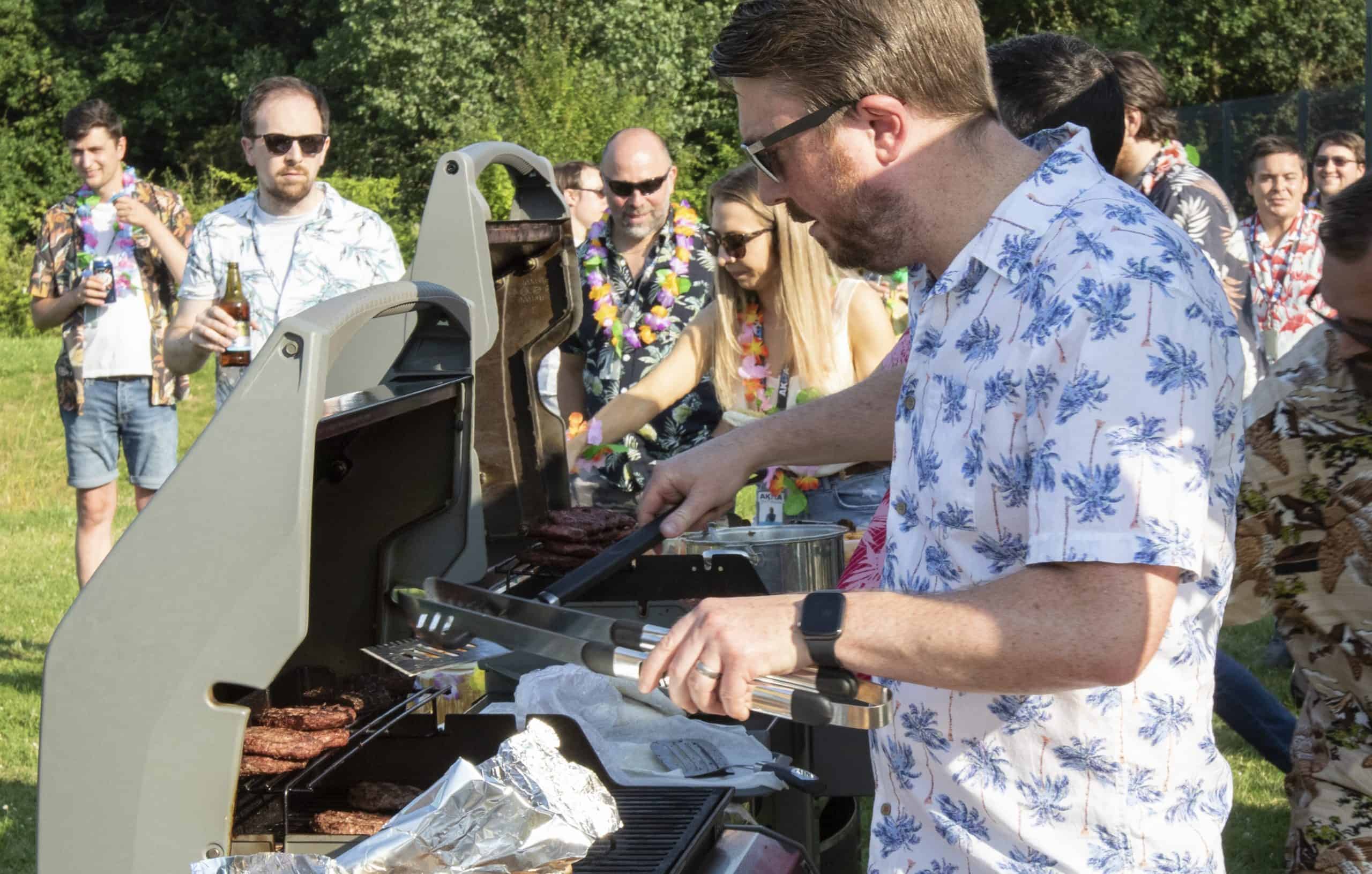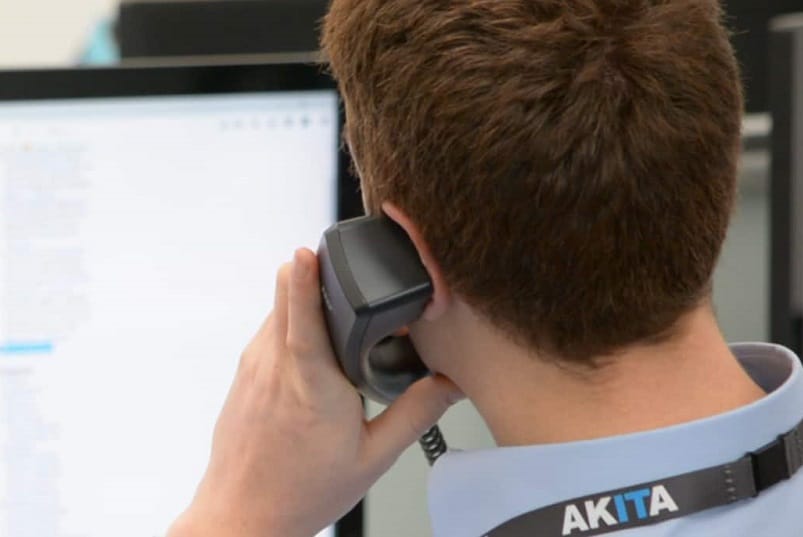 25 Years
Heritage in IT support
Working At Akita
What We Offer
Akita is a fast-paced professional environment with a supportive and friendly culture. Colleagues are approachable at all levels and new ideas are welcomed.
We encourage continued professional development, where relevant, through internal training, additional courses and accreditations. There is plenty of scope for specialisation within Akita and we look for opportunities to promote from within. Three of our directors even began their careers at Akita working on our helpdesk, so you can progress to the very top.
We also listen to employees and encourage feedback. Staff have regular 1:1s with their line managers, we run employee satisfaction surveys, and generally adopt a culture of transparency.
If you want it, there's also a culture beyond work, with many long-term friendships made at Akita.
Benefits & Wellbeing At Work
A healthy work/life balance is important and we believe in the wellbeing of our team. We routinely review measures and benefits* that can support them in their roles. Currently, this includes:
Resident Chef
Healthy meals are available daily at our Kent HQ.
Eyecare Scheme
An eyecare scheme to look after our staff's vision.
Ergonomic Desks
Sit/stand desks helping staff to work in comfort.
Refreshments
Drinks are provided and we have a fresh fruit delivery each week.
Wellness Events
Optional wellness events (past activities have included yoga and fitness sessions). We also provide sports equipment for use at lunchtimes.
Enhanced Holiday
Entitlement to 32 days a year (inclusive of bank holidays), which increases after 3 years' service.
Birthday Celebration
We say Happy Birthday not with a song, but with a gift.
Customer & Recruitment Bounties
Big rewards to our staff for successfully finding new customers or employees to fill vacancies.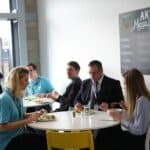 Get in touch
For more information on wider IT careers with Akita, please get in touch: