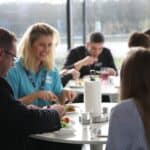 Work with us
CAREERS
Choose Akita as the next stage in your IT career. Our technical expertise combined with our high standards of customer service have accelerated our growth as an IT Managed Service Provider. We welcome applications from candidates who are passionate about their areas of expertise, who strive to succeed and who align with Akita's core values.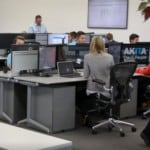 WHO WE ARE
From our offices in Kent, London and Surrey, Akita delivers proactive IT support and managed services to over 250 organisations. Our customers are predominantly located across London and the South East, but we also support their satellite offices right across the UK and internationally.
We are a proactive and dynamic company that inspires its staff to achieve their full potential and more. As such, we look to hire people across the organisation who are enthusiastic, creative in their problem solving, calm in their approach, and respectful in their dealings with customers and other members of the team.
WHY JOIN AKITA?
Though a professional environment, Akita maintains a supportive and friendly culture. Staff are approachable at all levels of seniority and new ideas are welcomed. We also conduct regular employee satisfaction surveys to see how we can improve our staff's working environment.
We recognise the skills, experience and characteristics of each individual. We support our staff's continued professional development through internal training and, when relevant, additional courses and accreditations. There's also plenty of scope for internal career progression and specialisation within the organisation.
Akita takes care of its staff. Representative of how we value our staff and the importance we place on maintaining a healthy work/life balance, we offer an enhanced holiday entitlement of 32 days (including bank holidays) from the start with automatic increases after 3 years of service. We also offer Contractual Sick Pay after six months (terms apply for both). Discretionary overtime is also available and staff are eligible for a pension scheme.
Additionally, to demonstrate how we appreciate our staff's knowledge and connections, we offer an incentive scheme for staff who can recommend candidates for roles we're recruiting for.
We're also focused on the wider wellbeing of employees, and promote this in the following ways: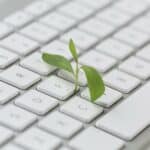 SUSTAINABILITY & CSR
As an organisation, we're also committed to protecting the environment and helping the wider community.
We have enviable sustainability and CSR credentials and are aiming to be carbon neutral within the next few years. We are also actively involved in the support of local charities and local youth sports.
CURRENT JOB OPPORTUNITIES
We do not advertise our salaries due to competitor activity, but they are highly competitive within the industry.
We are happy to discuss this with candidates upon application.
APPRENTICESHIPS
Akita has a long-standing apprenticeship program that enables young people to begin their careers in IT. Our apprentices study towards an industry-recognised qualification, gaining practical experience and earning a wage at the same time.
Akita provides each of our apprentices a mentor and the opportunity to learn skills from our experienced team of engineers and consultants. This will include practical experience on jobs across London, the South East and occasionally the wider UK.
Akita prides itself on delivering a fantastic Apprenticeship programme that enables a vocational route into an IT career.
We will advertise here when opportunities are next available.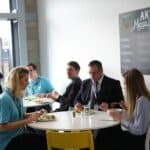 Get in touch
For more information on wider IT careers with Akita, please get in touch: