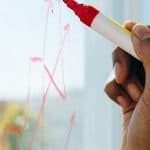 Digital Transformation Consultancy
Equipping your organisation with the right digital transformation tools to transform your ways of working.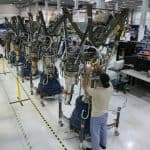 Digital Transformation Of Your Organisation
For 25 years we've supported organisations across the country to shape their IT systems and processes. Akita's digital transformation consultancy helps transform organisations, equipping them with the tools and equipment required to drive their operations forward.
Digital transformation is not just about systems and tools. Our experience working with organisations of all sizes, and in practically every industry, allows us to guide teams through the necessary cultural and procedural changes required to ensure the digital transformation is successful and adopted across an organisation.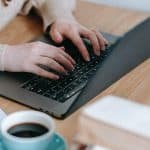 The Benefits Of Digital Transformation Consultancy
In an increasingly complex and evolving market, every organisation is looking to stand out and grow their reach.
Innovation is a proven driver of growth, however, the more established an organisation is, the harder it can be to be innovative. Renowned computer scientist Grace Hopper once said, "The most dangerous phrase in the English language is 'we have always done it this way'." But when a process is already working, it's hard to argue it can be done in a better way.
Therefore, our digital transformation consultancy provides an independent overview of your organisation and its pain points. After this review, we can then use our business process knowledge and digital expertise to explain what initiatives can benefit your organisation and the sort of results you can expect.
Our Digital Transformation Consulting Services
Business Strategy
Digital transformation is not just about adopting new technology solutions. Your organisation's culture is part of this transformation and therefore, it needs to have a proper strategy behind it.
Whether it's being delivered as a 'top down' initiative, or being driven from middle management, our digital transformation consultancy services helps you craft your business and strategy case to best inform all of the relevant stakeholders. This includes risk assessments of the recommended solutions as well as the potential return on investment.
Communication is key to driving change and ensuring user adoption. For this reason, our consultants can also assist you with your digital transformation communication strategy. This ensures your teams understand the reasons behind the transformation and are onboard with the changes. We can even help upskill your users so they are ready to utilise the new solutions.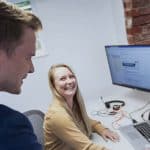 How We Differ From Other Consultants?
At Akita, you'll find that we approach our customers' issues with an open mind – rather than have a suggested solution already in place.
Some of the technologies we've seen the most benefit from have had the smallest price tags. So when we learn how your business operates, and what its pain points are, we'll suggest solutions that are right for your specific needs.
Our digital transformation consultants are experienced in business best practice. Therefore, if we find that your objectives can be met through processes – rather than technology, that's what they'll recommend.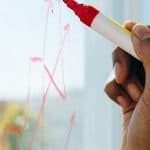 Get In Touch
To discuss digital transformation consultancy and our services, please get in touch.