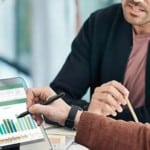 MICROSOFT GOLD PARTNER
Akita is a Microsoft Gold Partner, providing organisations across London and the South East with Microsoft solutions and support.
We're a five-times accredited Microsoft partner.
As an established partner, we've got a track record in excellence across Microsoft's portfolio of products.
From supporting Office 365 and Teams, to delivering cloud Azure services, to developing digitally transformative solutions in SharePoint and Dynamics 365, we help organisations get the most from Microsoft's product offering.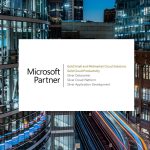 MICROSOFT GOLD PARTNER FOR LONDON & THE SOUTH EAST
Akita's Microsoft Gold Partner certification is a validation of our technical expertise. The status is in part established through rigorous and industry-recognised exams that cover a wide range of Microsoft products, technologies and solutions.
Our Gold Partner certification also recognises the number of new users Akita brings on-board to Microsoft 365 each year. This can be seen as practical validation of our knowledge: we support more than 250 organisations using Microsoft technologies on a daily basis, helping them get the most from these solutions.
Our work has even featured within Microsoft's own case studies –  find out more:
Case Study
Our Microsoft Services
Discover the range of our Microsoft services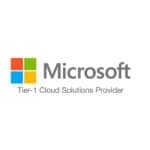 MICROSOFT TIER ONE CLOUD SOLUTIONS PROVIDER
Akita also holds Tier One CSP partner. This status is another affirmation of our expertise in Microsoft's cloud and SaaS solutions.
It also provides a number of practical benefits in terms of the Microsoft licensing we are able to provide our customers.  These include being able to provide our customers with Microsoft licensing at cost price, as well as unlocking discounted educational and non-profit licensing for eligible organisations.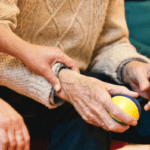 Non-Profit Accelerator For Charities
We are also able to access Microsoft's Non-Profit Accelerator: a solution to allow charities and non-profit organisations to receive pre-developed Microsoft solutions for applications such as Dynamics 365. This allows charitable organisations to access advanced solutions for a fraction of the cost of businesses. We'll be happy to advise how your organisation can achieve more with the Non-Profit Accelerator – get in touch for more information.
ABOUT AKITA
With a more than 25 year history, Akita is a leading provider of IT support, managed services and intelligent solutions. From locations in Kent, London and Surrey, we work with more than 250 organisations of all sizes, spread across practically every industry.
We deliver proactive IT support, coupling 24/7 helpdesk support with proactive maintenance that actively reduces IT downtime. Meanwhile, our experts and consultants support our delivery of more than  40 managed services including a wide range of consultancy services.
Excellent service is key for Akita. That's why we've earned us more than 200 five star reviews from our customers.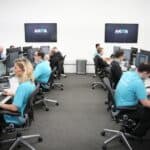 Contact Us
To discuss Microsoft and wider IT requirements, please get in touch with us today: