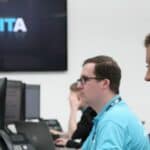 IT SUPPORT SUSSEX
Akita is a leading IT managed services provider, delivering professional IT support Sussex organisations rely on.
We support organisations of between 10 and 200 users will all aspects of their IT and business systems.
With a large 24/7 helpdesk team delivering fast response, excellent service record and scalable managed IT solutions, we help organisations to scale through the right IT support and strategic guidance.
Need help reducing IT costs and taking the stress out of your systems? Get a quote from us today:
Benchmark Your IT Costs
Request a no obligation quote for IT support in Sussex and compare your costs with us: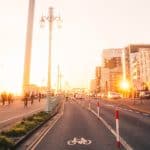 IT COMPANY FOR SUSSEX
EAST & WEST SUSSEX IT SUPPORT
Akita operates a 24/7 IT support helpdesk staffed by over 40 multi-skilled engineers and consultants.
Our customers have unlimited access to the helpdesk to raise issues or even just ask 'how-to' questions. And our IT service agreement means customers are guaranteed a response within 2 hours (though average response time is typically less than 40 minutes).
Plus, our helpdesk team prioritise IT issues based on their severity. So if your IT problem is business-critical, you'll be assisted with first.
Akita resolves the vast majority of our customers' IT issues remotely. This means that we're the perfect partner to support any remote or hybrid workers your organisation may have. And for the less than one percent of issues that do require us to come onsite, our engineers can be with Sussex companies in as little as 45 minutes.
50+
Engineers & Consultants
2 HRS
Guaranteed Response Time (Average approx 20 mins)
40+
Managed Services & Solutions
IT SUPPORT IN SUSSEX
Proactive IT Support
Our Sussex IT support also includes a Proactive IT Support element. By undertaking activities such as security patching, hardware performance monitoring, IT policy reviews and scheduling updates outside of working hours, we actively reduce IT-related downtime.
Akita supports organisations throughout East and West Sussex, delivering IT support in Brighton, Worthing, Eastbourne, Crowborough, Heathfield, Horsham, Crawley and Bexhill. So the chances are we're already working and supporting organisations in your area.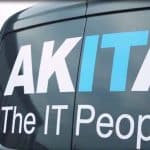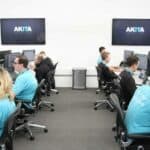 Kind Words From Our Customers
The support service is always run at the highest possible standard. All issues are resolved with a lot of care. All phone calls and emails are answered very professionally and in extremely good manners. Thank you Akita :)
Aggie
Fantastic IT support for all business large and small, very helpful and so so super efficient.
Kevin
They have a fantastic team of specialists who are understanding, kind and informative. Their support feels both professional and personal to the company, which makes our own IT department function even more effectively.
Tom
...extremely professional, friendly and provide excellent customer service.
Barbara
We consider Akita as our off site IT department and find you and your colleagues always happy to assist with our questions.
Eileen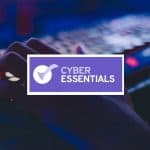 IT COMPANY SUSSEX
CYBER SECURITY SPECIALISTS
Ensuring your organization is protected from cyber threats should be a crucial part of your IT security strategy. That's why cyber security is at the forefront of our IT support approach and managed services offering.
Akita has the in-house expertise and solutions to support cyber security requirements ranging from the day-to-day to the advanced. Akita is also an accredited assessor for the UK Government's Cyber Essentials certification.
Our consultants can advise on the most effective tools and solutions to fit your organisation's specific cyber security requirements.
For more information please get in touch:
Contact Us
End-To-End IT COMPANY
MANAGED IT SERVICES ACROSS EAST & WEST SUSSEX
Alongside support, Akita offers a full range of managed IT services. Delivered by our expert engineers and consultants, our IT services and solutions in Sussex are designed to promote and scale with our customers' growth.
From core IT services and Office 365 to advanced cloud infrastructure projects and CRM systems, we have the skills and depth of experience to support organisations of all sizes. Discover some of our more popular IT services below, or click 'See all of our services' to see our range of more than 40 managed services and solutions.
CASE STUDIES
See how we support customers in Sussex and across the South East with their IT:
Leading IT Managed Service Provider
Switching Your IT Support
Many organisations fear the stress of trying to move their IT support. Our tailored transistion process ensures the process is hassle-free. We take on all the responsibility of access management, licence transfers and mapping systems. And we'll work with you on how our IT service can meet your organisation's strategic objectives: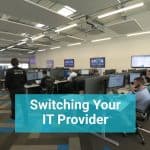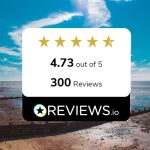 IT Support Sussex
Expert IT Partner
Our combined IT support and managed service solutions make us the ideal partner to organisations of all sizes. And working with organisations from practically every industry, we bring a wide experience base to all our IT partnerships.
Akita's fast response and attentive service have earned the company over 200 five star reviews from our customers. And we're also recognised within our industry for our expertise: we're a Microsoft Gold Partner and certified Mac Technicians, to name just a few of our accreditations.
For better end-to-end IT experience, contact us today:
Get in touch
To discuss managed IT support in East or West Sussex, please get in touch:
Thank you
We have received your enquiry and a member of our team will be in touch soon. If your query is time sensitive please do call us.