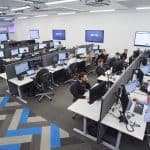 Akita
Our Leadership
Discover more about Akita's leadership and the expertise behind the company: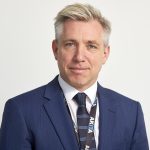 Managing Director
CHRISTOPHE BOUDET
Christophe founded Akita in 1996 and still leads the business today. Starting out by building and supplying clone PCs for the local business community, these early days shaped part of the company's ongoing DNA of providing transformational business services.
As the business grew and expanded its outsourced IT offering, Christophe moved into a more sales-focused role, and then into a strategic role in 2016 with a team around him.
Christophe's approach to management has remained strategic rather than overbearing. While he maintains a clear vision for the direction of Akita and remains proactive within the company, he takes full consideration of the opinions of the expert team he has hired to achieve those goals.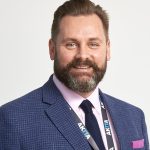 Sales & Marketing Director
SION HARRINGTON
Sion's initial career at Akita began in a combined sales and marketing capacity.
Following a decade break from the business, Sion was asked to return in 2014 as Business Development Manager.
Now a Sales & Marketing Director, Sion leads the Marketing, New Business and Existing Client Services teams.
Sion's focus is on creating and maintaining strong client relationships as well as analysing business growth, team productivity and the overall sales pipeline.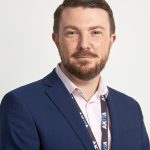 Information Services Director
CHARLES JAMES
Charlie has been with Akita for  over 10 years. Joining as an engineer, he has progressed through various roles with the helpdesk, PGM, TAM and sales departments.
As Information Services Director he oversees the Intelligent Solutions division.
Here, he leads a team of consultants and analysts developing business intelligence and digital transformation solutions for organisations worldwide.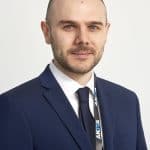 Technical Director
BEN WICKEN
Ben joined Akita as an engineer. He progressed through various roles, including all levels of engineering and technical account management, to become the Head of Technical Account Management. He has since progressed to the role of Technical Director.
His progressive and varied roles within the business mean he has strong experience in sales, infrastructure, helpdesk and account management.
Helpdesk support is one of Akita's core products. As the Technical Director, Ben's focus is to drive productivity, improve efficiency and provide a high quality of service.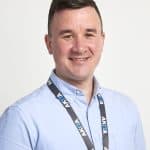 Infrastructure Director
SEAN WILLIAMS
Sean joined Akita as part of a small team of six engineers in 2010. Sean introduced and implemented many of the technical solutions and processes which are core to the Company's operations.
A key achievement of Sean's has been pioneering Akita's cloud technologies and establishing the datacentre services. He designed, implemented and continues to scale Akita's cloud solutions which now span multiple data centres across the UK.
As Akita has grown, Sean has personally selected and nurtured a dedicated team of infrastructure experts. Under his guidance and leadership, the team continues to develop and manage Akita's data centre services.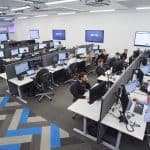 Get In Touch
To discuss IT support and managed IT services, please get in touch: