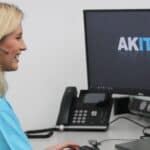 IT Partner
IT Support For Law Firms
Akita delivers IT support to law firms across London and the South East.
As a leading IT managed service provider, we work with around a dozen legal firms and solicitors practices. We provide them with access to our 24/7 helpdesk, while our proactive maintenance helps prevent small issues from becoming big IT problems.
Plus, our wider managed service offering of IT, communication and consultancy services ensures we're the ideal IT partner for law firms.
Get A Quote
For a cost comparison of IT support services please get in touch:
Managed IT Services
Proactive IT Support For Solicitors & Legal Firms
Akita supports solicitors, legal firms and chambers across the South East. So we understand the common working practices challenges that lawyers and barristers. As such we're well placed to address these through our IT support service:
Unlimited IT helpdesk support, with guaranteed response times
24/7 system monitoring
Proactive support & patching
Support for VoIP phone systems
Advanced Microsoft 365 expertise
Industry-specific software support (such as Lex)
We also have advanced in-house cyber security and consultancy capabilities, so are well-positioned to meet all of your IT requirements.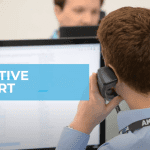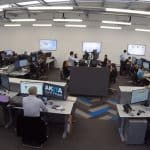 Customer Reviews
The support service is always run at the highest possible standard. All issues are resolved with a lot of care. All phone calls and emails are answered very professionally and in extremely good manners. Thank you Akita :)
Aggie
Fantastic IT support for all business large and small, very helpful and so so super efficient.
Kevin
They have a fantastic team of specialists who are understanding, kind and informative. Their support feels both professional and personal to the company, which makes our own IT department function even more effectively.
Tom
Managed IT Services
IT Services For Law Firms
We also provide law firms with a range of managed IT and communication services that enhance their operations, as well as IT consultancy to ensure the security for and support the development of their IT estate. Some IT services for law firms include:
IT Support For Legal Firms
Case Study
Read about the IT services for one of the many legal firms we support:
Contact us
To discuss IT support for your legal practice or solicitors firm please get in touch:
IT With Akita: Simple To Switch
Whatever the current IT support situation for your law firm, Akita's team will make it straightforward and pain-free to move over to our IT managed service.
Through our years of experience, we've tailored an onboarding process that ensures your organisation gets the best start with our services while minimising any impact on your operations or busy schedules.
Watch our video to find out more about our onboarding process: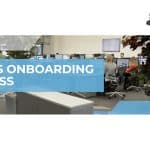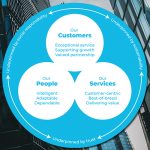 IT Support For Solicitors
About Akita
Akita is a leading IT support and managed service provider. With a 25 year heritage, we support organisations across London and the South East, alongside their satellite locations across the wider UK and internationally.
Our values are simple: invested in our customers, invested in our services, and invested in our people – for the long-term. So by default, we're focused on delivering the best possible service and solutions to our customers. And that's why we've received over 200 five star reviews from our customers.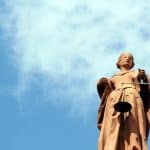 Get In Touch
To discuss IT support for your legal practice or solicitors firm please get in touch: