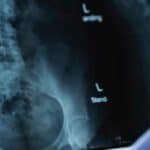 IT SUPPORT FOR HEALTHCARE
Akita is a leading provider of proactive IT support and managed services.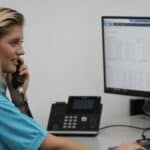 Akita is a leading provider of proactive IT support and managed services.
As part of delivering industry-specific IT solutions, we provide IT support for healthcare. The organisations we support in this sector range from private medical practices to regional GP bodies, optometrists to medical technology companies, and care home groups to hospices.
While the managed IT services we deliver for these organisations are varied, the common requirement is that IT support for healthcare is responsive. Akita offers fast assistance and the highest levels of service, providing 24/7 support as needed.
IT SUPPORT FOR HEALTHCARE
Akita provides responsive IT support that keeps healthcare organisations running.
Our helpdesk team use remote access technology to resolve our healthcare customers' issues. This means our team can help solve issues wherever staff happen to be working that day.
From general 'how-to' questions to complex IT fixes, our engineers work to strict SLAs to resolve issues fast. They'll also prioritise issues that impact on business continuity, putting them first.
As healthcare organisations don't necessarily work 9 to 5, our remote IT support is available 24/7 if needed.
Over 99% of the IT issues we encounter can be fixed remotely. For those that can't, we'll send an engineer to site to fix the issue (again working to a strict SLA).
Akita is also an advocate of proactive IT support. Our monitoring services and Proactive General Maintenance days help ensure that small IT tasks don't become big IT problems. By spending time maintaining IT systems and reviewing processes, we're able to reduce IT-related downtime.
MANAGED IT SERVICES FOR HEALTHCARE
Our expert team of IT engineers and consultants allow Akita to deliver over 40 managed IT, communications, connectivity, software and consultancy services.
Our service offering is tailored to the needs of organisations of all sizes and support them as they grow. These range from day-to-day requirements such as Microsoft licensing, anti-virus and hardware procurement, through to more complex services such as hosted desktop migrations, VoIP telephony and Dynamics 365 CRM systems. And when it comes to supplying IT services for healthcare, we'll deliver you the right solutions for your requirements – not the most expensive.
Discover IT Services
Click to find out more about our full range of managed IT services.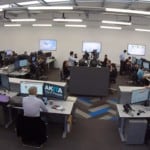 ABOUT AKITA
Established since 1996, Akita is the IT partner to over 250 organisations across London and the South East, plus their satellite offices located throughout the wider UK and internationally.
We keep our customers' IT systems running through our proactive IT support and provide them with efficient and cost-effective IT, communication, connectivity and consultancy services.
Our technical expertise is matched with excellent customer service, for which we've received over 200 five star reviews.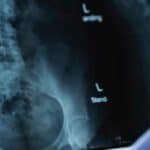 Get In Touch
To discuss managed services or IT support for healthcare, please get in touch