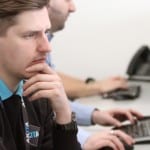 PROACTIVE IT SUPPORT
Proactive care and support that identifies potential IT issues before they become problems.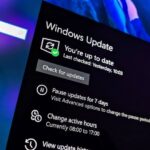 IT Support Maintenace
Keeping You Productive
The average employee loses as much as 27 minutes a day to IT issues. Across an organisation, that time adds up to a real-time cost.
Our proactive IT support approach is an important solution to reducing this IT-related downtime and saving time/money.
We achieve this through effective 24/7 IT systems monitoring, combined with proactive general maintenance visits that take care of your infrastructure and users.
Delivered together with our responsive helpdesk IT support service, our proactive approach provides a 360-degree approach to IT support.
Get A Quote
To see how cost-effective proactive support could be for your organisation:
IT Support Maintenace
HOW PROACTIVE IT SUPPORT WORKS
Our proactive approach sets time aside for routine maintenance, development and implementation of IT systems. We do this in line with an organisation's long term strategic plans: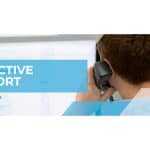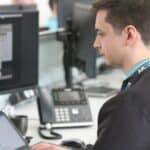 Proactive General Maintenance
Tailored IT Maintenance Services
Conducted at your location or remotely, our engineers will review your IT hardware, systems and software in line with a proactive IT support maintenance checklist relevant to your setup. This will include activities such as deploying updates and security patches, testing backups, reviewing server performance or and servicing VoIP phone systems.
Proactive General Maintenance also provides time to identify whether outdated systems or particular hardware pose a threat to the smooth running of an organisation's IT. We'll advise on the best solution if an issue is identified.
Contact Us
To discuss proactive IT support requirements for your organisation please get in touch:
BENEFITS OF PROACTIVE IT SUPPORT
Reduce downtime – Proactive IT support maintenance identifies issues before they occur, increasing system and hardware uptime. It keeps the wheels in motion and ensures all systems remain fully functional at all times.
Minimise business disruption – Changes and updates to the IT systems are planned and efficiently managed to ensure minimal operational disruption.
Manage GDPR requirements – Proactive General Maintenance time can be used to assess and manage your organisation's data and security, creating safeguards against data loss or theft. On-going data access reviews ensure adherence to security.
Promote smarter buying – By spotting potential issues before they occur, we give organisations time to consider various alternative IT solutions that fit their long-term plans, rather than having to make a quick decision when an item fails.
Save money – From preventing business disruption to helping organisations make better buying choices, organisations can generate savings by taking a proactive approach to their IT.
Proactive IT Support
Case Study
Discover how our proactive approach benefits one of our customers:
Contact Us
To discuss our comprehensive IT support service please get in touch:
Thank you
We have received your enquiry and a member of our team will be in touch soon. If your query is time sensitive please do call us.