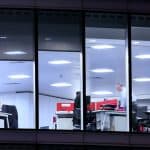 IT Managed Services Provideer
MANAGED IT SERVICES LONDON
An end-to-end professional partner for your organisation's IT
Professional Managed Service Provider In London
For over 25 years, Akita has delivered professional managed IT services London organisations rely on. We provide managed IT services in London to businesses of between 10 and 200 users spanning practically every industry.
Our more than 50 in-house solutions experts and consultants support a huge range of IT systems and processes. So whatever your organisation's requirement, we have the expertise to support your London business.
To discuss IT services in London, reach out to us today:
IT Services Quote
For a no-obligation quote for London IT services please get in touch: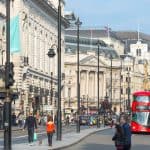 managed service provider london
IT SERVICES IN LONDON
Akita is a leading managed IT service provider. We offer a range of more than 40 professional and scalable IT  and communication services, delivered by an in-house team of expert IT engineers and consultants.
These include all of the core IT services that you'd expect from a professional IT: systems monitoring, managed backups, anti-virus, cloud solutions, IT security, networking, data cabling and many more.
Our team of experts can also deliver more complex solutions relating to VoIP and unified communications. And we have a dedicated team capable of delivering advanced infrastructure and cloud projects. We can even arrange connectivity solutions for your as well.
Akita is also a Microsoft Gold partner and develops a wide range of Microsoft services including Office 365, Teams, SharePoint, Power Platform and Dynamics 365.
Meanwhile, our IT consultancy team can assist you with process and security-related aspects of your IT setup.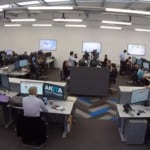 IT services In London
Managed IT SUPPORT
Alongside managed IT services Akita provides 24/7 support and proactive maintenance of our customers' infrastructure.
Our skilled team of helpdesk engineers and consultants are available whenever you need them, able to assist with everything from 'how-to' questions to complex networking issues.
With guaranteed SLAs for our support response, and prioritisation based on the severity of IT issue, our customers know they can trust Akita to be there when they need them.
Over 99% of the support requests we receive are quickly fixed remotely. For the rare few that require it, our London engineers can be onsite with you quickly thanks to our central location.
Meanwhile, our proactive IT support approach drives down the occurrence of IT issues for our customers. From scheduling updates so that they don't happen during working hours to the effective management of IT hardware redundancy, our proactive support helps organisations to reduce IT-related downtime and improve their systems.
50+
Engineers & Consultants
2 HRS
Guaranteed Response Time (Average Response 20 Mins)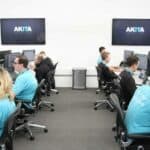 Customer Feedback
The support service is always run at the highest possible standard. All issues are resolved with a lot of care. All phone calls and emails are answered very professionally and in extremely good manners. Thank you Akita :)
Aggie
Fantastic IT support for all business large and small, very helpful and so so super efficient.
Kevin
They have a fantastic team of specialists who are understanding, kind and informative. Their support feels both professional and personal to the company, which makes our own IT department function even more effectively.
Tom
...extremely professional, friendly and provide excellent customer service.
Barbara
We consider Akita as our off site IT department and find you and your colleagues always happy to assist with our questions.
Eileen
managed service provider london
WHY CHOOSE Akita's Managed IT SERVICES?
Our managed IT services provide London organisations with a range of cost and efficiency benefits.
For SMEs, Akita's managed IT services provide cost-savings of up to 40% compared to in-house IT. Unlike a single IT employee, we never have downtime relating to holiday or sickness – you always have a team of experts on hand. Plus, our size and scalable solutions mean that SMEs never face growing pains relating to their IT.
For large and enterprise-level organisations, we also offer significant savings. Along with supporting London, our 24/7 IT support can cover satellite offices located both across the UK and around the globe. This removes the need for additional regional IT staff, keeping wage costs low.
With more than 40 IT specialists on hand, we offer a breadth of IT expertise that can be accessed as and when projects arise. This saves money on temporary hires, and guarantees faster project completion due to our existing familiarity with your IT setup, systems and procedures.
And if you want to know about the quality of our customer service, just read some of the more than 200 five star reviews from our customers.
Talk to an expert
To discuss your managed IT service or support requirements with one of our consultants, please get in touch:
IT Managed Services FAQ
What Time Is Your IT Support Available?
Our standard supported hours are 9 am-5 pm, Monday to Friday. However, our helpdesk also provides extended hours support or full 24/7/365 support as needed.
What Size Of Organisation Do You Support?
We typically support organisations of between 10 and 200 users, though some of our supported customers number over 1000 users.
Do I Have To Be A Supported Customer To Access Your Managed Services?
No. Some of our customers only utilise us for our managed services and consultancy services. We also undertake ad hoc IT projects
Depending on the service, we may advise that we have some form of support relationship (notably phone systems)
Can You Deliver Managed IT Support And Services To Our Other Locations?
Yes. While Akita principally operates across London and the South East, we have a network of remote engineers across the UK. And with our 24/7 helpdesk, we can also support international offices and locations as well.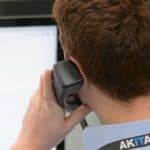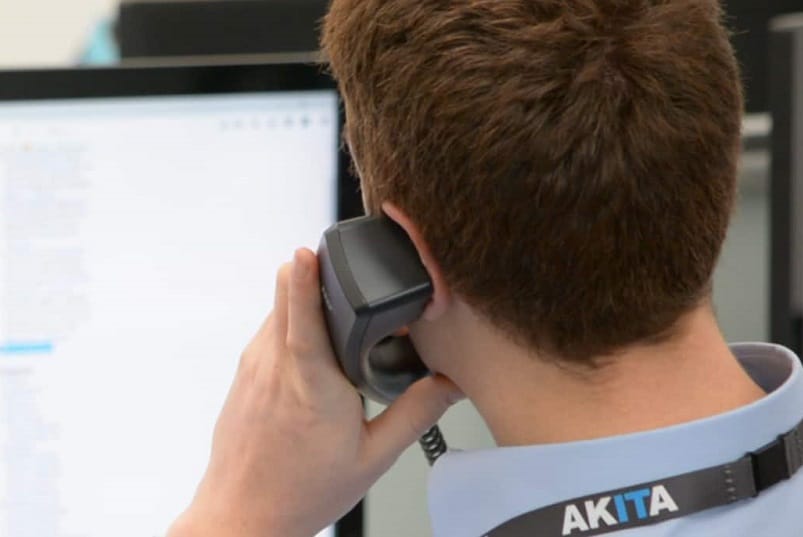 managed service provider london
Technical ACCOUNT MANAGEMENT
In addition to our proactive support approach, all of Akita's supported customers are provided with a Technical Account Manager. This is a senior IT engineer who will work to become an expert in the way your organisation works. Through this understanding, they'll help assist with the development of your IT systems, processes and strategy over the course of the relationship.
Our Technical Account Managers also engage with our customers on a regular basis to review our IT support performance. Using helpdesk data summarised in our Executive Summary Reports, they work with our customers to continually improve the service we deliver and indicate where user training or IT system changes may help reduce IT-related business downtime.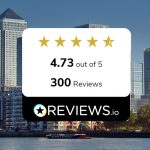 managed service provider london
OUR EXPERTISE
Akita has a 25-year history of providing effective IT solutions. We've worked with organisations of all sizes and spanning practically every industry. And we've supported a wide variety of setups, systems and software.
With more than 40 IT engineers and consultants, we've got the in-house experience to cover offer an extensive range of IT services, and expertise to know which ones will help your organisation work smarter.
And alongside the individual qualifications of our engineers, we hold all the accreditations you'd hope for from a professional IT company: Microsoft Gold Partner, Mac Accreditation, ISO 27001 and 9001 and Cyber Essentials.
Above all, we know the value of providing great service. And to prove it, why not read some of the more than 200 five star reviews from our customers.
Contact us
For more information on managed IT services in London, call 0207 100 7232 or reach out via the form below:
Thank you
We have received your enquiry and a member of our team will be in touch soon. If your query is time sensitive please do call us.