Understand what is SharePoint Online, how it can be used and the wider benefits it bring your organisation.
What is SharePoint Online?
Microsoft SharePoint Online is a cloud storage and collaboration solution that allows businesses to create systems for sharing files, news and content.
A SharePoint instance can be imagined as half file manager and half website, with content internally facing to an organisation (though there are options to allow some external access to intranets). It also makes for an excellent and inexpensive intranet solution thanks to its broad functionality.
What Is SharePoint used for?
Typical uses of SharePoint include intranets, document management solutions, digital asset managers and portals/extranets. View our video for more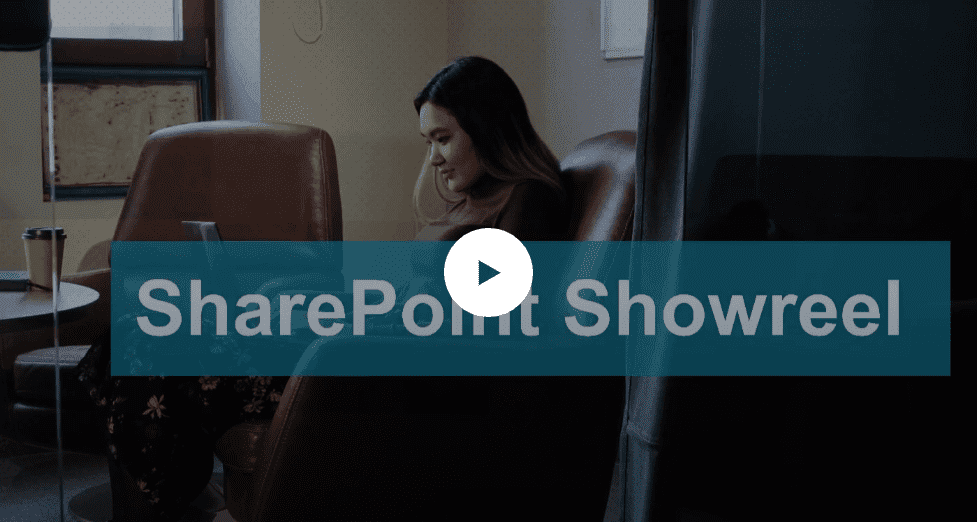 SharePoint has a number of features that support this including the following:
Content limited by audience – SharePoint can be setup with varying permission levels for different users. This makes it useful for companies looking to store all materials in one location without all staff having the same access to documents (eg. sensitive materials such as HR records). It also means that content on intranet pages can be tailored or limited to job role: sales might only see the latest marketing updates, while accounts departments see news on invoicing.
Company structure – Using programs such as Microsoft Visio, companies can host and display company structure diagrams (or organograms) within SharePoint. In larger organisations, this can help inform staff about who to speak within other departments, offices or companies when they need assistance. You can even build a contact database of contacts in the same place if needs be.
Video – The ability to host video within SharePoint makes it perfect for company updates, particularly if staff are spread across multiple offices. A company may choose to store video updates from its CEO on their SharePoint homepage, show any corporate social responsibility projects it may be involved in, or store relevant videos that could be useful for activities such as sales pitches.
On-device – Most SharePoint setups allow for users to access content from mobile devices, meaning staff can get documents and files on the go from whatever device they have available.
External websites – Along with intranets, SharePoint can also be used for extranets. These are file repositories that are accessible from outside an organisation (password protected as necessary). A SharePoint extranet is useful for purposes such as recruitment, where new employees about to join a company can access on-boarding documents before .
Appearance – With an inbuilt WYSIWYG editor, businesses can customise SharePoint to display necessary information on pages, such as images carousels, videos or graphs linked to Dynamics 365. Organisations can also tailor the appearance of SharePoint to match company brand, which is important if it's being used as an extranet.
For a more in-depth view of Sharepoint, book a demo with us.
Changing times, changing use
With SharePoint Online now included with some Microsoft Office 365 licences, some organisations have found they've got the option to use it at no extra cost. As a result, there has been a rise in businesses choosing to use it as a simplified file server and document manager.
SharePoint offers organisations 1TB of storage as part of enabled licences, making it a free solution for companies to store files in a way that's easily accessible way. This makes perfect sense for many companies, and can be the start point from which they develop more in-depth intranets in time.

There are a few teething problems with this approach however. While SharePoint Online may seem an ideal file server, companies using it this way are encountering issues when multiple users try to edit documents at the same time. Equally, when a user takes a document offline, edits it, then tries to put it online again, there can be conflicts when another user has made changes to the same document online.
The latest OneDrive client update, notably through 'Files On-Demand' has, to a degree, addressed these problems. Microsoft Server 2019 promises to address the issue as well.
Developing SharePoint within your organisation
Akita is a Microsoft Gold partner, with in-house application experts.
Whether you're considering using SharePoint as a document management solution, intranet or company/HR portal, we can provide consultancy on the structure of your SharePoint setup.
Alternatively, we can undertake and manage your whole project, ensuring that you get the functionality you want without any problems.
Discover more about our SharePoint services and development:
Our Services