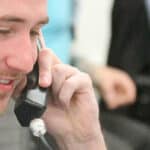 OUTSOURCED IT SERVICES
Akita is a professional outsourced IT support and managed service provider, specialising in simplifying IT for businesses.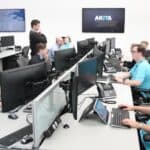 Cost-Effective Outsourced IT Services
We deliver effective outsourced IT services to over 250 organisations across London and the South East from locations in Kent, London and Surrey.
Our in-house expertise in a wide range of professional IT solutions makes us the ideal outsourced IT partner.
Our consultancy and guidance help organisations make the right IT decisions, saving money and increasing productivity.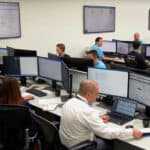 24/7/365 Helpdesk Support
Akita's primary outsourced IT service is support, where our effective helpdesk can provide IT cost-savings of up to 40% against existing in-house costs.
Akita's helpdesk operates 24/7/365. This means we're there when organisations need us, free of the 9am-5pm contract restraints that in-house IT resources place on businesses.
Our operating hours and remote support also mean that we can provide a consistent IT support service to organisations operating from multiple locations and time zones. This in turn is more time and cost-effective for organisations than managing multiple localised resources.
Akita's large helpdesk team can support hundreds of requests every day. As such we can scale our services to your peak demand times. Combined with guaranteed response times for support, Akita offers a more efficient and cost-effective solution to in-house support.
Get In Touch
Our team of consultants and specialists are also experts in a wide range of professional IT solutions, delivering over 40 separate IT managed services to our customers.
Organisations draw on our expertise for support with more advanced IT systems. Common outsourced IT services include:
Cloud & on-premise IT infrastructure management
IT security consultancy
Project management
Communications solutions
CRM and ERP development and support
Whatever solutions you need, we can offer an effective and competitive outsourced service.
OUR EXPERTISE
Akita also has extensive experience of delivering outsourced IT solutions that increase the efficiency of IT and save organisations money.
Operating for over 20 years, Akita has been the IT partner to organisations ranging from start-ups to enterprise level in size.
We've worked across practically every industry and understand many of the unique concerns and requirements of specialist sectors. This includes measures such as advanced DBS checks for all of our engineers.
We ensure excellence in what we do by selecting the right people to work for us. Akita's recruitment process is strict, and our staff are chosen for their professional manner as well as their technical knowledge. As a result, we often find our first line engineers offer a more proficient IT service than second line engineers at other organisation.
Akita also carries a wide variety of technical and specialist accreditations including:
Microsoft Gold Partner & CSP Tier 1 status
ISO 9001 & 27001 accreditation
Mac certified engineers
Cyber Essentials certification
Alongside these, each of our more than 30 engineers and consultants possess their own specialist qualifications and skillsets.
Lastly but perhaps most importantly, we work to ensure high levels of customer satisfaction. For testament of this, please read some of our more than 200 five-star reviews.
SWITCHING OUTSOURCED IT SERVICES
For organisations looking to move to our outsourced IT services, we look to make the process as simple as possible.
Whether coming from an in-house solution or another provider, we'll take care of the responsibility of switching your IT to Akita. Depending on your requirements, this can include securing system access rights and passwords, acquiring or creating relevant hardware and software logs, learning your internal processes, and undertaking a comprehensive review of your IT architecture in line with best practice.
Get In Touch
For a conversation about Outsourced IT Services and how we can support you, please get in touch.
Thank you
We have received your enquiry and a member of our team will be in touch soon. If your query is time sensitive please do call us.