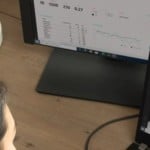 MICROSOFT 365
Market-leading business suite of cloud and desktop applications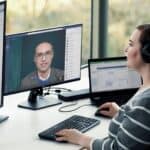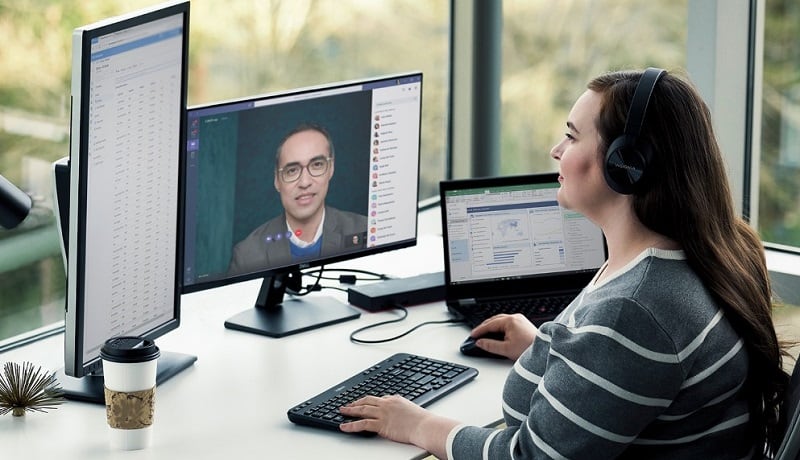 Microsoft 365 Services
Premier Business Applications
Akita is an accredited Microsoft Gold partner delivering Microsoft 365 solutions to organisations across London and the South East.
Discover our Microsoft 365 services, consultancy and support. And buy licensing from us at the same cost as buying directly from Microsoft.
For business applications assistance please get in touch:
Get In Touch
To discuss Microsoft 365 requirements with our experts, please get in touch:
WHAT IS Microsoft 365?
Microsoft 365 is a family of business applications that offer essential functionality for the modern workplace.
From the staple applications that make up Office 365 (such as Word, Excel, PowerPoint and Outlook), to more advanced solutions such as Visio and Stream, Microsoft 365 offers around 30 products in all that cover practically every business requirement.
Where once Microsoft Office was sold as a permanent licence per PC, Microsoft 365 is provided as cloud software, so is licenced per user and paid monthly. This offers several benefits. Organisations can manage licences more easily, removing or transferring licences as users leave or join an organisation.
Users can access the applications they need on whatever device they're working on simply by logging into your account online (you can still download applications onto your PC if you wish). There are no issues with version compatibility as Office 365 always provides users with the latest version. Plus,  individual users also get cloud storage via OneDrive, or organisation-wide storage through SharePoint Online.
Different licences provide access to different products. So to ensure you get what you need (and don't pay for things you don't) contact Akita for licence guidance or to discuss a Microsoft 365 migration.
Benefits Of Microsoft 365
Offered on a licence model, there are a number of benefits for consuming business applications on a rolling contract:
MICROSOFT 365 MIGRATION
Not currently using Microsoft 365 solutions? Akita has helped hundreds of organisations across London and the South East to embrace the full potential of Microsoft 365's suite of applications.
From those using legacy Microsoft products to those moving away from free solutions such as Google Workplace, we assist organisations in getting the right licences, migrating their data and emails, and providing user training.
Our consultants will also help you configure your tenant to ensure that security and administration settings are properly in place, giving you the best start with Microsoft 365.
Microsoft 365 Migration
To discuss a Microsoft migration please get in touch: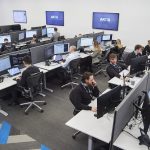 200+ Five Star Customer Reviews
The support service is always run at the highest possible standard. All issues are resolved with a lot of care. All phone calls and emails are answered very professionally and in extremely good manners. Thank you Akita :)
Aggie
Fantastic IT support for all business large and small, very helpful and so so super efficient.
Kevin
They have a fantastic team of specialists who are understanding, kind and informative. Their support feels both professional and personal to the company, which makes our own IT department function even more effectively.
Tom
...extremely professional, friendly and provide excellent customer service.
Barbara
We consider Akita as our off site IT department and find you and your colleagues always happy to assist with our questions.
Eileen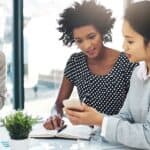 MICROSOFT 365 Licences For Business
Business Standard & Premium
There are two common Microsoft 365 licences for organisations: Business Standard and Business Premium.
The Business Standard licence is designed to provide everything a business requires to operate within a single, cost-effective licence. With all the Office 365 apps, a 50GB email mailbox and 1TB of OneDrive storage, its a straightforward
Business Premium builds on this by also offering team collaboration tools in the form of SharePoint, Teams and Exchange. Organisations can also utilise Windows Virtual Laptop, facilitating secure remote working from any location.
Another benefit of Microsoft 365 Business Premium is access to a raft of Microsoft security features including Windows Defender (anti-virus), Intune (mobile device management) and Azure Information Protection (file protection).
Organisations are finding that switching to Microsoft 365 Business Premium licences covers more of their requirements at a lower price point than their existing Microsoft licences.
For a Microsoft licence cost comparison, please get in touch:
Licence Quote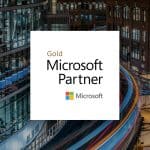 Microsoft 365 Services
About Akita
Akita is a leading provider of IT support, managed services and intelligent solutions to organisations across London and the South East.
As a long-established Microsoft partner, we've got a track record of excellence across Microsoft's portfolio of products.
From supporting Office 365 and Teams, to delivering cloud Azure services, to developing digitally transformative solutions in SharePoint and Dynamics 365, we help organisations get the most from Microsoft's product offering.
Talk to us about the benefits of Microsoft 365 of your organisation: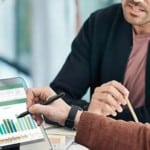 Get In Touch
To discuss Office and Microsoft 365 consultancy, services and migrations, get in touch: