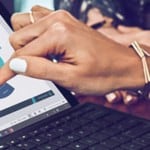 MICROSOFT 365 Services
The industry standard in business applications. Discover how Microsoft 365 solutions can transform your organisation.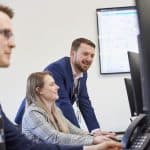 Experts In Microsoft 365
Akita is an experienced partner, delivering Microsoft 365 services across the UK and internationally.
Microsoft 365 applications are central to most business operations. So as a leading IT managed services provider, we ensure that we have all the required expertise in Microsoft technologies that our customers need.
We partner with more than 250 organisations, helping them make the most of Microsoft technologies and the Microsoft Modern Workplace.
And beyond everyday solutions such as Office 365 and Outlook, we're able to support and develop advanced applications such as SharePoint, Microsoft CRM and ERP technologies, and cloud platforms such as Azure and Dataverse.
For more information about our Microsoft 365 services, please get in touch:
Contact Us
Get in touch to discuss Microsoft 365 services including migrations, development, security or licensing:
What Is Microsoft 365?
Microsoft 365 is a suite of cloud business applications. Totalling more than 30 separate applications, Microsoft 365 covers everything from essential workplace apps (such as Word and Excel) to advanced business systems and storage solutions such as SharePoint and Dynamics 365.
Microsoft 365 applications are delivered on a SaaS model and are accessed through licences with monthly or annual billing. This keeps business costs predictable.  Meanwhile, cloud hosting ensures users can access applications from any location.
Microsoft 365 Support
As part of Akita's IT support services, we provide organisations with support for common Microsoft  365 applications and solutions.
From Outlook issues to Azure configuration, our in-house experts can deliver Microsoft 365 support 24/7/365. So you can be sure you'll get the assistance you need  when you need it.
Read more about our Microsoft 365 support as part of our wider IT service in our case studies.
Microsoft 365 services
Case Studies
Discover how we support the following organisations with their Microsoft 365 setups:
Microsoft 365 Services
Business Applications & Cloud Solutions
Alongside everyday applications, Microsoft 365 also offers advanced solutions for managing business operations. This includes cloud hosting management solutions, and technologies for customer relationship management (CRM) and enterprise resource planning (ERP).
Akita develops these more advanced applications through our Intelligent Solutions division, which has specialist insight into the delivery of these tailored applications.
More Information
For more about our advanced Microsoft business applications, please get in touch: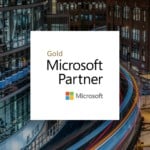 Microsoft 365 Services
MICROSOFT GOLD PARTNER
To validate our expertise with Microsoft technologies, we hold Microsoft Gold Partner status and are also a Microsoft Tier-1 Cloud Solutions Provider.
These accreditations reflect both the knowledge that our engineers and consultants hold of Microsoft products and the scale of deployments we undertake each year at all levels.
Amongst the benefits these accreditations brings, it enables us to provide our customers with Microsoft licensing at the same price as buying direct. So by coming to Akita, you'll get both the Microsoft products you want and the support you may need to deploy them.
More About Gold Status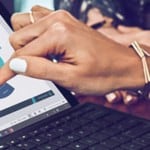 Contact Us
For more about Microsoft 365 solutions please get in touch: