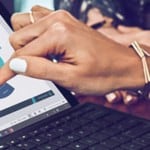 Microsoft 365 Migration
Trust an experienced Gold partner to help you get the most value from a Microsoft 365 migration.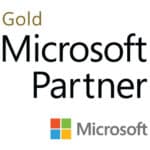 Akita has provided Microsoft 365 migration services to hundreds of organisations across London and the South, ranging from SMEs to enterprise level.
We help organisations to gain maximum benefit from Microsoft's suite of business applications, as well as avoid the potential pitfalls. Our expertise is recognised not only through the work we've done but with our Microsoft Gold Partner status.
Get In Touch
If you're considering an Microsoft 365 migration, get in touch to discuss your requirements.
WHAT IS MICROSOFT 365?
Microsoft 365 is an integrated experience of apps and services. Powered by cloud technology, access to applications is provided on a rolling monthly basis and licensed per user. This means that users can access common applications such as Word, Excel and PowerPoint (plus many other more advanced solutions) both from PC desktop and from their phone, tablet or wherever there is an internet connection.
Many organisations now see the value in Microsoft 365's software as a service (SaaS) model. Because it is cloud-based, Microsoft 365 is always up-to-date, with the latest versions and security patches pre-installed. And through the use of different licences, organisations can give the right staff access to the right business applications in the most cost-efficient manner possible.
From providing licences to undertaking migrations, setup to advanced development and training, Akita assists organisations at every phase of their migration.
As a Microsoft Tier One CSP partner, we can assist at any stage or undertake the whole process for you.
EXCHANGE MIGRATION
Perhaps the most common reason organisations choose to undertake an Microsoft 365 migration is to move their email systems over to Outlook.
The industry-standard email exchange, Outlook offers a highly-flexible platform that works online as well as syncing across devices. Scalable and reliable, it is the perfect professional platform for an organisation to use for its email exchange.
While Microsoft aims to make the adoption of Outlook as simple as possible, the migration of email domains and often many gigabytes of historical data is prone to complications. We've seen the results of many failed attempts by organisations to undertake this migration. So if it's imperative that it goes right the first time, let Akita undertake your Exchange migration.
More Than OFFICE 365
When thinking of Microsoft 365, most people will think of the core suite of business applications – Office 365. Word, Excel and PowerPoint are common business requirements, while Calendar and OneNote are also handy tools.
While these are perhaps the most common business applications, a migration to Office actually gives you access to around 30 different applications. Some of the lesser-known ones may be useful to members of your organisation but will require specific licences.
Akita can help guide your organisation through both the application and licensing options of Microsoft 365 available, allowing you to maximise functionality within your budget. We can then assist with the deployment and configuration of your users' accounts.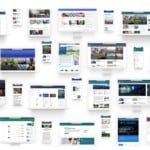 SHAREPOINT ONLINE
Along with business applications, Microsoft 365 licences provide access to cloud storage for the files you create. OneDrive is available for individual's storage requirements, with up to 1TB per user. What many organisations don't realise is that if they adopt the Office 365 Business Premium licence (plus some others), they also get access to SharePoint Online at no extra cost.
SharePoint is a powerful content storage and collaboration platform, ideal for building company-wide document stores and intranets. SharePoint can be used as a way for staff to share and work on Office 365 documents simultaneously with those both inside and outside of an organisation. And that's just the tip of the iceberg in terms of functionality and possibilities.
Akita can tailor SharePoint Online to your requirements, creating branded intranets that can help increase your organisation's collaboration and productivity. Get in touch for more information.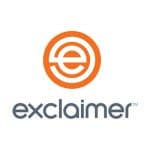 PROFESSIONAL EMAIL SIGNATURES
By migrating to Microsoft 365, we can implement Exclaimer's professional email signature software on your email accounts.
With Exclaimer, you no longer need to rely on users updating their own signatures. Control and design them centrally, customising them for different departments, users and purposes.
Exclaimer also works across different devices, so it won't matter if your users are emailing from an mobile, a Mac or a PC – the same professional email signatures will be applied on all your organisation's emails.
MICROSOFT TEAMS & BEYOND
We can also assist organisations to adopt more advanced Microsoft 365 solutions. Microsoft Teams, for example, is a useful group communication platform. Included as part of many Microsoft 365 licences, it offers group chat, video and audio calling and a range of other features that can support your staff working together on the go. We can configure Teams and any other Microsoft 365 apps that your organisation wishes to use.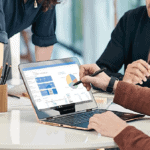 Get In Touch
For more information on migrating to Microsoft 365 (including Office and Exchange migration), get in touch. We'll be happy to provide you with advice or a quote.