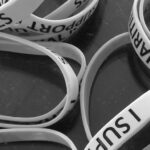 IT SUPPORT FOR CHARITIES
A leading provider of IT support services for charities in the South East, as well as a Microsoft 365 nonprofit solutions expert.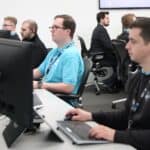 Managed IT Services For Charities & Non Profits
IT SUPPORT FOR CHARITIES
Our great value remote IT support is a firm favourite with charities. It enables them to get on with their good work, free of the concern that their IT will disrupt their day.
Provided by our helpdesk team, our IT support and expertise can be available for your organisation 24/7 if needed. From small 'how-to' questions to big problems, you can rely on the team's broad expertise and technical knowledge to fix your issues.
Should the issue require us to come to site, our locations and scale mean that we can quickly send one of our friendly engineers to fix the issue.
Looking to discuss IT services for non profits?:
Get In Touch
Discuss IT support or services with our experts today:
IT SERVICES FOR CHARITIES & NON-PROFITS
We offer over 40 managed IT services, ranging from cloud computing to VoIP phones to server care. Discover more about our IT services for non profits:
Compare IT Costs
Request a fast cost comparison to see how our services compare to an existing supplier or in-house resource:
Managed IT Services For Charities & Non Profits
Microsoft 365 for Nonprofits
Microsoft 365 applications are key working tools for many organisations. While charities and nonprofits are no different, the cost of licensing can be prohibitive.
However, as a Microsoft partner, Akita is able to source reduced-cost Microsoft 365 licensing for nonprofits and those with charity status. This can provide organisations with savings of up to 75% on the cost of commonly-used Microsoft 365 business licences.
And for organisations using a Microsoft Dynamics 365 CRM solution, we can also help them access the Nonprofit Accelerator. This delivers pre-built Dynamics 365 solutions to meet common nonprofit requirements (eg. donor management solutions). This in turn delivers large savings on the cost of developing Dynamics 365, allowing organisations to get premium CRM setups for a fraction of the cost.
Managed IT Services For Charities & Non Profits
WHAT OUR CHARITY CUSTOMERS SAY
Akita works hard to formal lasting relationships with all its customers, with our median relationship currently 4 years and rising. Building trust in our service is particularly important for our charity and non-profit customers. The below is a review we've received from one such customer
"Akita has been providing our international charity with a first-rate IT service for many years. They are always quick to respond when problems arise and have always been available to offer advice and help with all our systems when needed. If you are looking for a friendly and efficient IT company we highly recommend Akita."
To find out more about how we support a London-based charity CAYSH, please read our case study: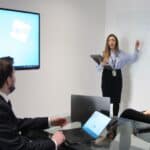 Managed IT Services For Charities & Non Profits
ABOUT AKITA
Established in 1996, Akita is a leading provider of IT support and managed IT services. From locations in Kent, London and Surrey, we support over 250 organisations across London and the South East, as well as their wider satellite offices located throughout the UK and internationally.
We keep our customers' IT systems running through our proactive IT support that helps reduce their organisation's downtime. We're also able to provide them with efficient and cost-effective IT, communication, connectivity and consultancy services.
Akita works hard to be a trusted partner to our customers. That's why we've received over 200 five star reviews for our support and services.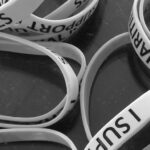 Get In Touch
To discuss IT support for charities and nonprofit solutions and more, please get in touch: