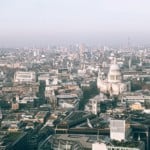 IT OUTSOURCING LONDON
Akita is a leading outsourced IT support and managed service provider operating across London and the South East.
We provide solutions for IT outsourcing London organisations rely on.
Get in touch
To request an IT support or services quote for your organisation, call us or get in touch.
01732 762675
Thank you
We will be in touch shortly.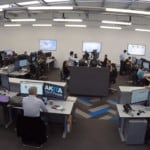 Our costs, scalable IT solutions and guaranteed service level make us the preferred solution to in-house IT staff for many organisations.
Suitable for organisations from SME to enterprise-level, we offer effective outsourced IT support that's more cost-effective for businesses. Plus our IT solutions come with excellent customer service, as our more than 200 five star reviews will testify.
WHY OUTSOURCE IT SUPPORT TO AKITA?
London organisations choose to outsource their IT support and managed services to Akita for the following benefits:
LONDON IT OUTSOURCING SOLUTIONS
For organisations just looking to supplement their existing in-house IT staff, our team of more than 30 engineers and consultants also makes us the partner of choice for outsourced technical or third-line IT support.
More efficient and cost-effective  hiring a full-time person for a part-time job, our outsourced IT services include:
24/7 remote IT support – Support for when in-house IT staff have gone home, or to support your global satellite offices.
Fully managed IT services – Complete management of your IT setup, hardware and services.
Onsite IT support – Additional engineers provided onsite in London for additional support or system checks, at a frequency set by you.
IT network support – Specialist expertise for the performance of your servers, infrastructure or cloud setup.
Third-line/technical IT support – Advanced system support when requirements exceed the capabilities of existing staff.
VoIP phone system setup & support – Setup and ongoing support of your VoIP phone setup.
Microsoft services – Consultancy, development, integrations and support for Office 365, SharePoint and Dynamics 365.
For an example of how IT outsourcing has worked for a London charity, please read one of our many case studies.
Get in touch
To discuss your managed IT service requirements, please get in touch.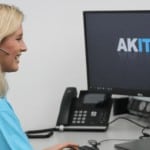 TRANSITIONING TO OUTSOURCED IT
Akita's transition process ensures that the switch to outsourced IT support is simple. We'll dedicate time to assessing the current state of your setup and systems, and educate your staff on how to use Akita's remote support IT helpdesk.
You'll then have unlimited access to a team of IT experts who can mend your IT systems and PCs remotely. For the less than 1% of issues that can't be fixed remotely, we can be onsite fast.
We'll also assign you a dedicated Technical Account Manager. This senior IT engineer will meet with you regularly, report on your systems, and help you to plan for the future development of your IT setup in line with your business goals.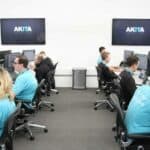 200+ five star reviews
The support service is always run at the highest possible standard. All issues are resolved with a lot of care. All phone calls and emails are answered very professionally and in extremely good manners. Thank you Akita :)
Aggie
Fantastic IT support for all business large and small, very helpful and so so super efficient.
Kevin
They have a fantastic team of specialists who are understanding, kind and informative. Their support feels both professional and personal to the company, which makes our own IT department function even more effectively.
Tom
...extremely professional, friendly and provide excellent customer service.
Barbara
We consider Akita as our off site IT department and find you and your colleagues always happy to assist with our questions.
Eileen
Get in touch
To discuss IT outsourcing London companies can trust, get in touch.
Thank you
We have received your enquiry and a member of our team will be in touch soon. If your query is time sensitive please do call us.