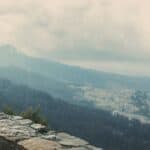 Enterprise-level cloud email for all
When time equals money, choosing cloud email could be the solution to your business' issues
Email is so much a part of running a business nowadays that managing without it is almost inconceivable. As a result, email downtime causes immeasurable frustration, wasted time and, ultimately, lost profit for businesses of any size.
Cost and efficiency
Modern business is all about immediacy and always being connected. Love it or hate it, your customers expect you to be contactable 24/7, thanks to smartphones and tablets which are constantly to hand but rarely muted.
When the work laptop is accidentally left in the office, the inbox can't be tackled until 9am the next morning. Or worse still, when a server crashes the email system can go down indefinitely.
Slow responses can imply that your business lacks efficiency and urgency; after all, if you aren't on top of your own day-to-day business, why should potential clients trust you with theirs?
To cut the risk of this ever happening to your business, cloud email could be the answer. With your emails stored off-site, there's no need for an in-house server, with all the maintenance, support and updates that go with it.
A healthier bottom-line
Migrating tools like email to the cloud offers the potential for real savings in businesses where time really is money. While with a server there can be many unpredictable costs, with the cloud you'll only pay a pre-arranged, flat-rate monthly fee.
It allows greater flexibility in terms of remote working too, reducing the need for costly business travel. All your employees need to get on with their day job is a web browser and their login details.
And with no need for a server room, using the cloud for email helps to remove much of the pain associated with tech relocation – a bonus for the growing startup looking for bigger office space.
Should you consider the cloud?
Switching to the cloud for email offers benefits to businesses of all sizes, making enterprise-level cloud email systems available to all. For startups, it means they no longer need to worry about finding the money to invest in an on-site server. They can create scalable systems from the start which can grow with them.
Larger businesses and organisations, meanwhile, can switch their email software to cloud at the same time as many other business functions such as accountancy, backup and security and document storage. In doing so, they can get rid of whole servers rooms and save money, energy and time.
Take universities for example; huge institutions with thousands of students and staff. Cloud email software can be customised to allow educational resources like research papers and seminar notes to shared with groups of students and academics anywhere in the world.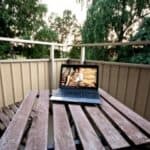 Flexible working
Businesses that want to offer more flexible working patterns for their employees can now do so using enterprise-level cloud email software. Half of all businesses now let staff work from home either full-time or ad-hoc, as the switch to the cloud gathers pace.
Switching to cloud might feel like a pretty big shift, but rest assured, it's not hard. Where often 'something new' can seem unnerving and overwhelming, many cloud-based email programmes are reassuringly familiar.
The end user's mailbox looks just the much the same and there are no real difference in terms of usability, accessibility or availability. It's straightforward to use and manage and for the end-user work is presented exactly in the format they are used to.
Is there a downside?
Firstly, storing your business data on-site might instinctively feel like the safer option, especially considering widely reported privacy concerns surrounding some of the big cloud providers.
In truth, there is no central body governing the security of your data on cloud, so the security of potentially sensitive email data might be less clear-cut than some businesses would like.
However data stored on the cloud is far safer than it is on a company server. The data centres are secure and have dozens of failsafes to avoid disaster, far more than your average business. They are managed by teams of experts whose job it is to protect your data 24/7, all year round.
Can the cloud prevent disaster?
When an on-site server crashes, it's easy to think all is lost. Sometimes that might even be the case. However, with an enterprise-level cloud email solution everything is stored centrally and any hardware problems you might experience will only affect your access to your email data, rather than the data itself. Of course, to access email through the cloud all you need is a web browser whether through a smartphone, tablet or PC.
Even cloud-based software can fail, but it's far less likely to happen than to an on-site server. Improved resilience and deduction of failure mean that cloud-based email systems will always meet the minimum data standards for ISO compliance at the very least, with most far exceeding these.
How to make the change
Switching IT systems might give some people the shivers, but migrating your business email system to the cloud is far less painful than you might think.
Next steps
Work out your options. If it's cloud-based email you want, think about whether you want to customise your interface so you can manually adjust each user's settings and so on, or whether you'd be happy with an off-the-shelf approach or for a managed service provider to deal with it for you.
Research. Try to find out what other businesses similar to yours have done and how they found the switchover process. Dig deep to find the pitfalls as well as the benefits – speak to any reference sites or suitable case studies from the email provider
Take advice. IT consultancies and software vendors offer invaluable support for setting up specialist integration packages, customisations, support and training, as well as allaying any fears and concerns you might have.
Finding the right match for you
Aside from the independent providers offering Hosted Exchange, the two biggest players in the game right now are Microsoft 365 and Google for Work.
Microsoft Office was the trusted servant for business for years, but Google for Work presents a challenge to that dominance from the company which has grown from a simple search engine to master of all trades.
Head-to-head – how the two stack up
The Microsoft user experience is familiar to many workplaces. So much so that few people would instinctively choose Google Docs over Microsoft Word. However Google for Work developed cloud as its killer feature from the start, catching Microsoft out.
Microsoft Office 365
Well known – Microsoft Office 365 includes all the familiar programmes; Word, Excel, PowerPoint, OneNote and Exchange for mobile calendar and email access.
Aesthetics – Microsoft wins hands down here.
Integration – As you would expect, 365 offers seamless integration into the other Microsoft tools such as SharePoint and CRM.
Flexible packages – Office 365 has a range of subscription plans from Office Online (Microsoft's rival to Google Documents) through to comprehensive Enterprise-level cloud email packages.
Google for Work
Open source apps – Just as Apple invites developers to build Apps for its iOS system, Google was quick to harness the power of crowd sourcing through its Google Apps Marketplace, which has tonnes of additional tools and plug-ins. Microsoft followed suit though, offering a range of Apps for business.
What's more, we're a lazy lot these days, and the 2-3 clicks to mark as read or delete Google offers us (yep, tired fingers already) can seem laborious compared to Microsoft's 1
But, remember in reality this isn't always an 'off-the-shelf' comparison, you'll probably opt to have your cloud customised specifically for your organisation; it can be industry-specific and can grow and change as your company does. So the precise interface, the standard operations and so on, may seem a little less of a clincher in that case
We'll look to what suits us best. It'll come down to money and time-saving, to how user-friendly we feel each kit to be, and in the end, it may be just a matter of taste. But…
Consider your customers and whether it will look professional that your work emails come from a Gmail account, or that some Google Sheet and Doc functionality is not compatible with more commonly used programs. It's a saving, but at what cost?