WannaCry Ransomware Attack – What Should you Learn?
We have mentioned the risks of ransomware numerous times in the past, highlighting how users and organisations should guard against the threats and adopt best-practices to mitigate the risks.
The WannaCry attacks, however, demonstrate a new and extremely dangerous threat as they combine the debilitating impact of ransomware with the self-propagating nature of computer worms.
Many of you will be aware that ransomware is a malware instance (or rather a multitude of variants) which encrypts the contents of a machine's hard drive. Users are faced with a stark choice: ignore the warning and hope that their back-up procedure is effective, or pay the ransomware demand and trust that the criminals will decrypt their data.
1. Keep your software up-to-date. A huge number of Windows XP machines were affected by the WannaCry attack – we highlighted the risk of running unsupported software in a recent blog. In an unexpected move, Microsoft took it upon themselves to issue patches for even unsupported software so it is imperative that these updates are installed and system administrators look to upgrade to more secure software. Download English language security updates: Windows Server 2003 SP2 x64, Windows Server 2003 SP2 x86, Windows XP SP2 x64, Windows XP SP3 x86, Windows XP Embedded SP3 x86, Windows 8 x86, Windows 8 x64
2. Educate your staff! The majority of ransomware attacks can be prevented by an informed and vigilant user base. We have produced the following guide which may help: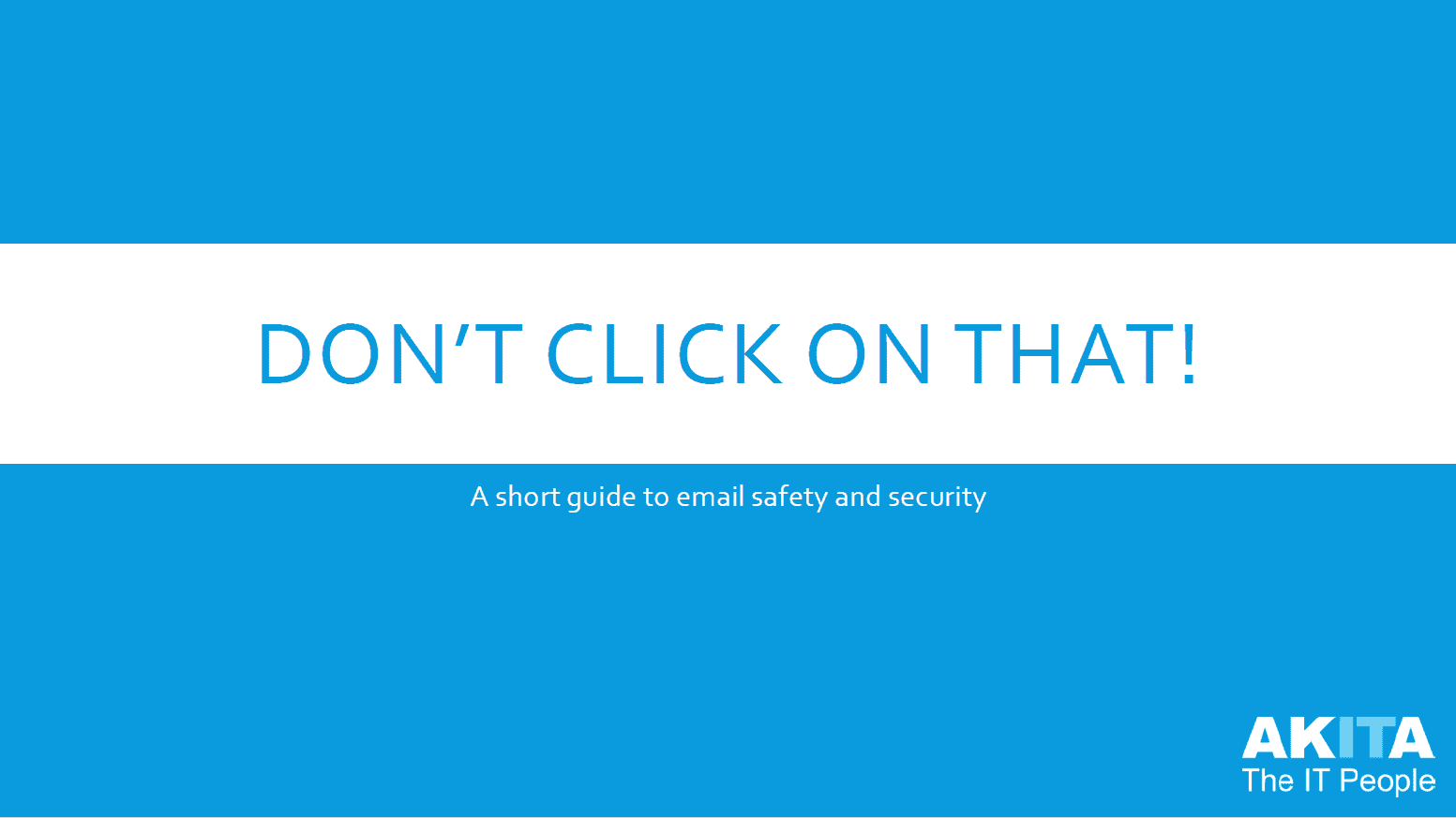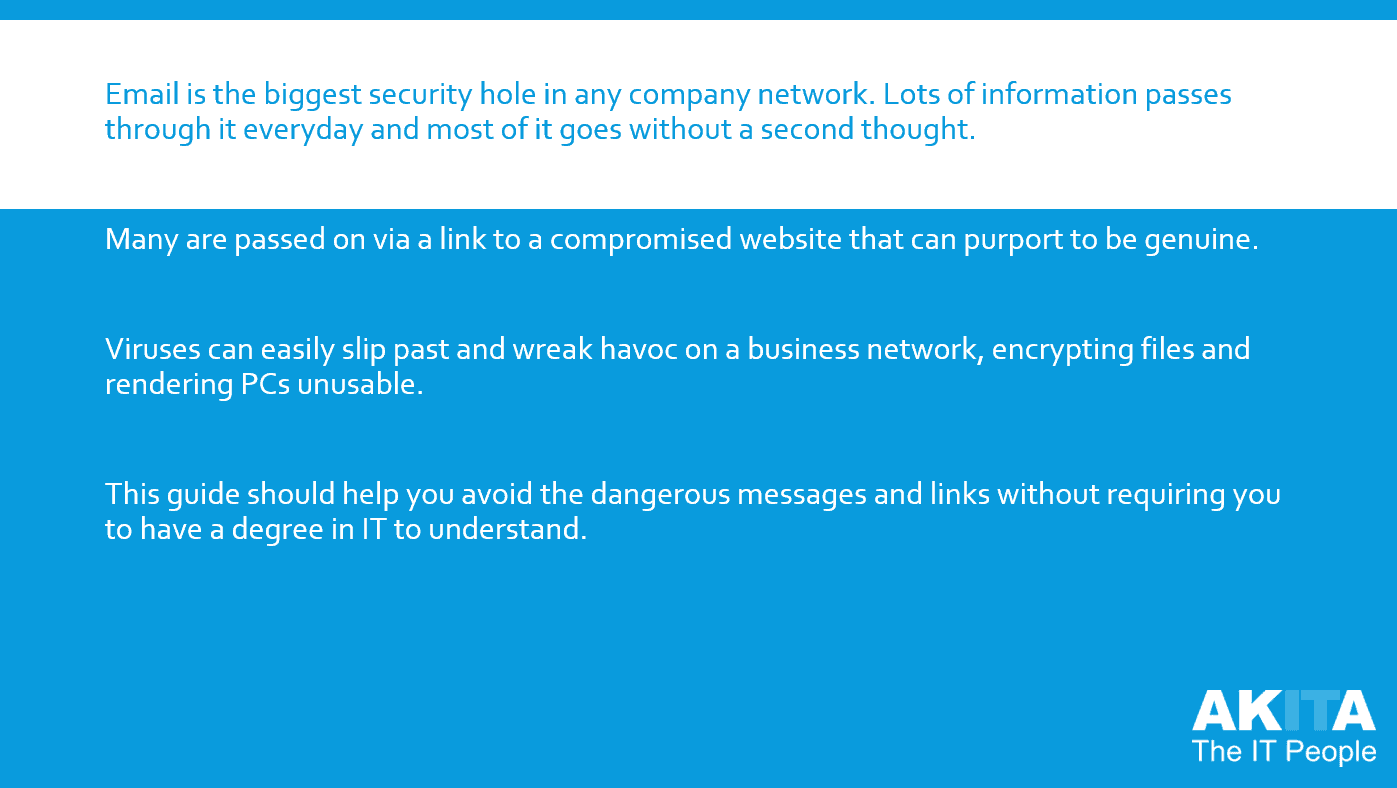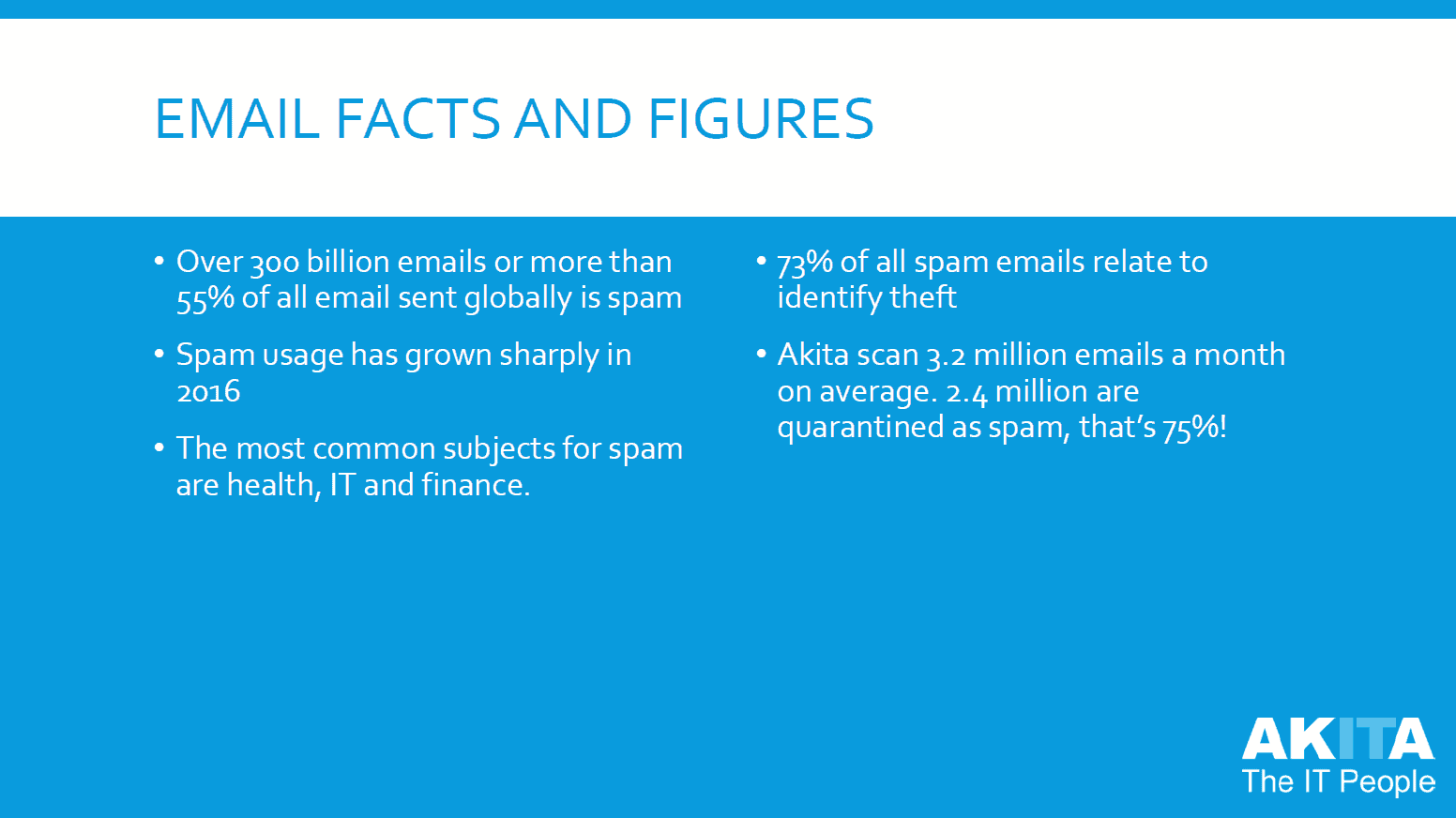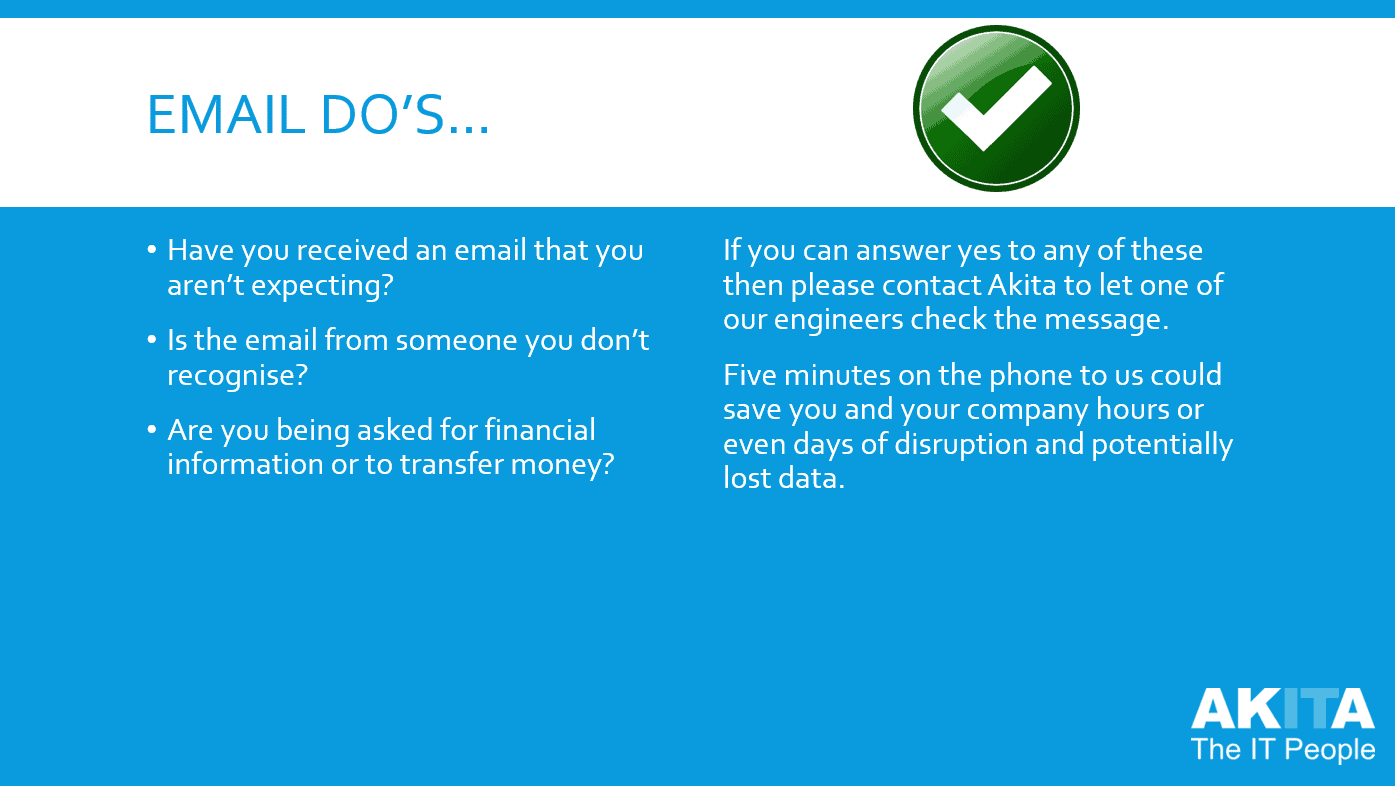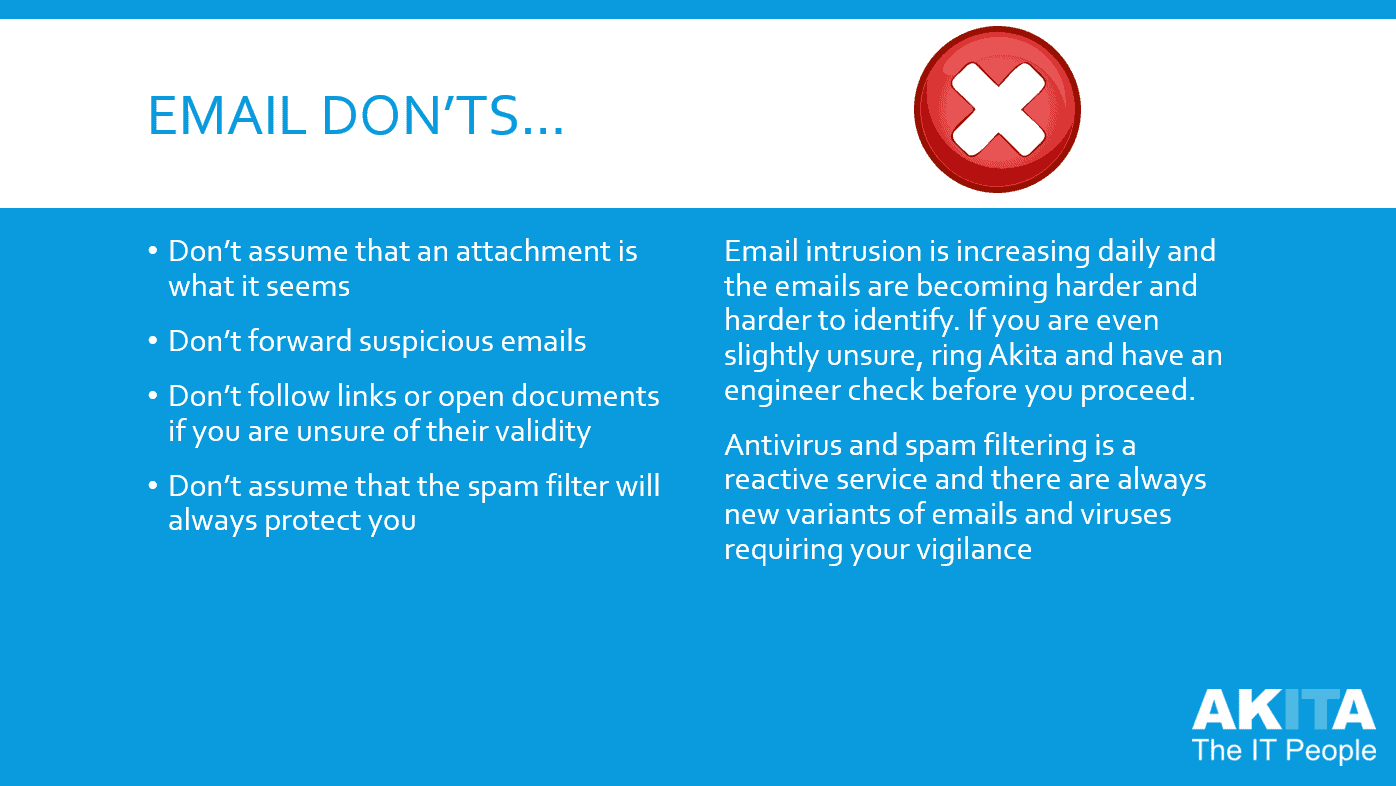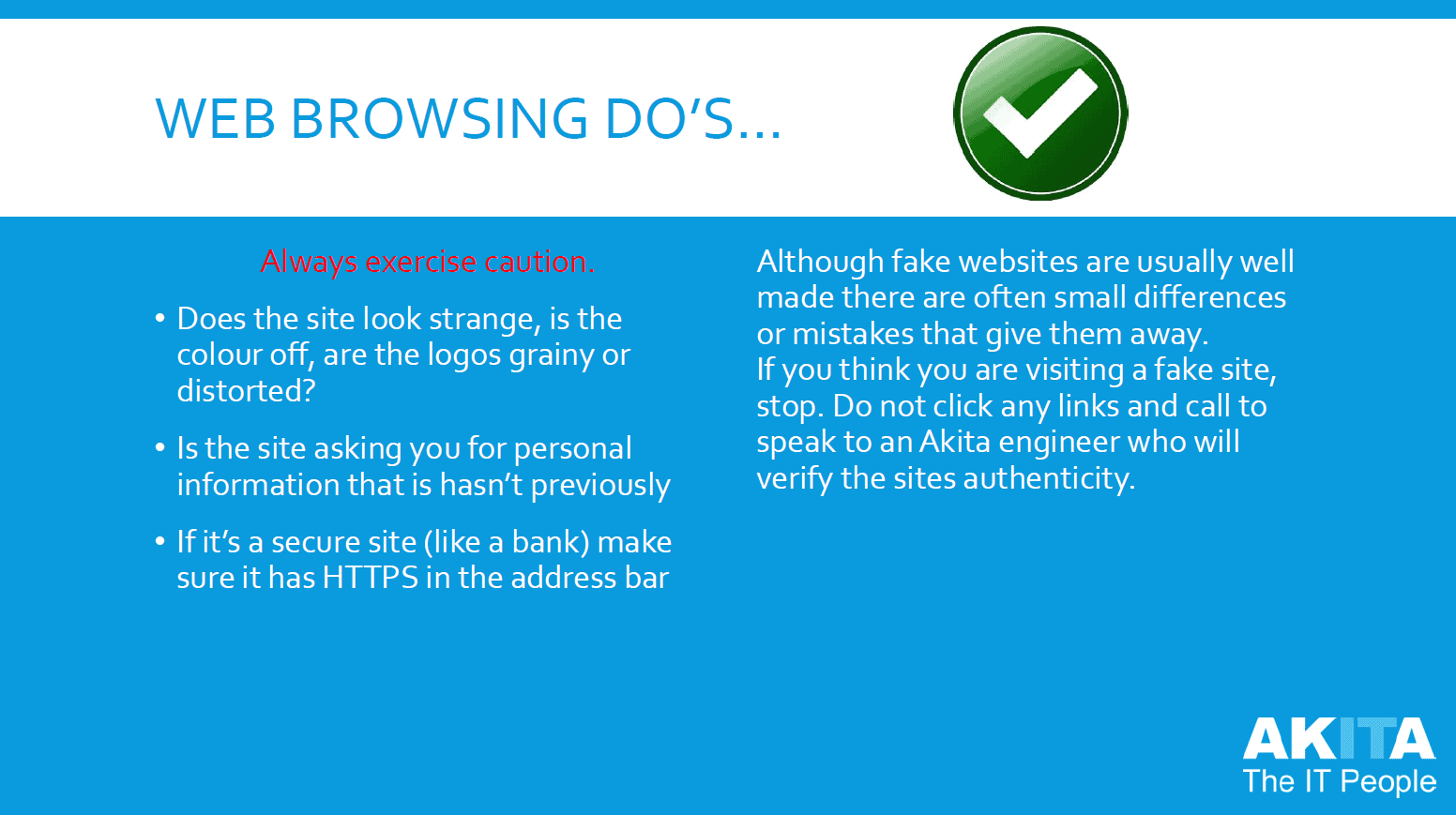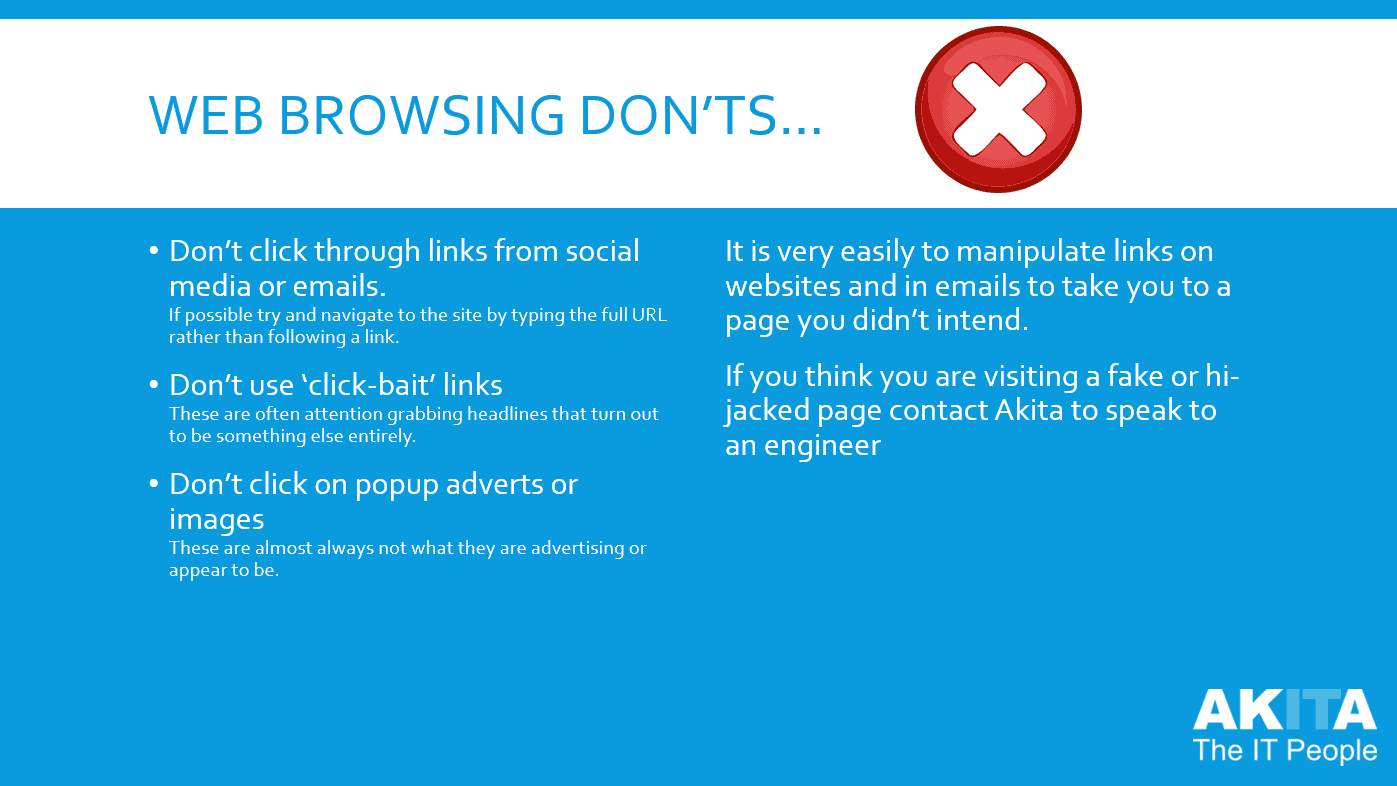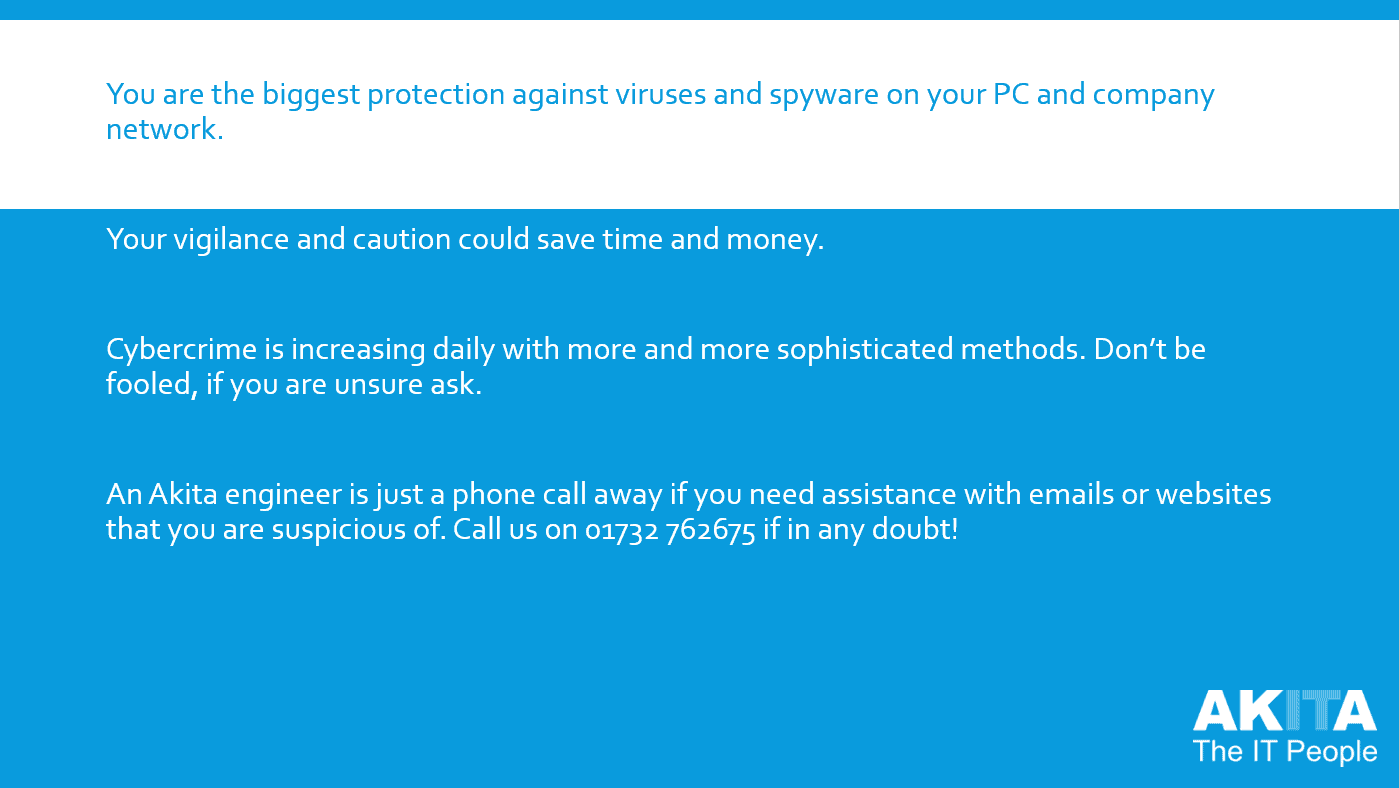 3. Invest in a security review from a specialist such as Akita. Strong security measures are imperative, not just on servers and hard drives but on all parts of your network. With Ransomware attacks now using worms to spread, this remains crucial to protect your business.