Windows 11, the new version of Microsoft's pioneering OS, will support the use of Android apps on the desktop for the first time.
The announcement was made as part of the unveiling of the Windows iteration on 24 June 2021.
At launch, Microsoft CEO Satya Nadella spoke of Windows 11 combining personal computing and personal agency, looking to create a platform that's a "stage for creation".  The ability to now use the more than 1.8 million Android apps available will go some way to achieving this, breaking down the barriers between PCs and mobile devices.
It also adds a new competitive edge to Microsoft's battle with Apple, challenging the dominance of the latter's App Store.
Designed For Users
Nadella also described Windows 11 as allowing users to dictate how they use their OS, rather than vice versa.
This will in part be achieved through new ways of interacting with your PC or device. Windows 11 will support voice typing, a digital pen for editing, and a more intuitive use of touch gestures for navigation.
Users will also have greater control over their workspace by allowing the creation of multiple desktops – for work, creativity, gaming and so on. This can also be seen as a reflection of recent lockdown situations, where many people have struggled to separate work and home lives.
A Bite Of The Apple?
The new multiple desktops features is similar to the Mac approach to desktops, and is seen as a way of supporting creative tasks (such as image editing or video production).
This is a market that Apple has dominated for years but one that Microsoft is no doubt targeting through it's positioning as a platform for creation. The addition of Android apps will also undoubtedly assist with this.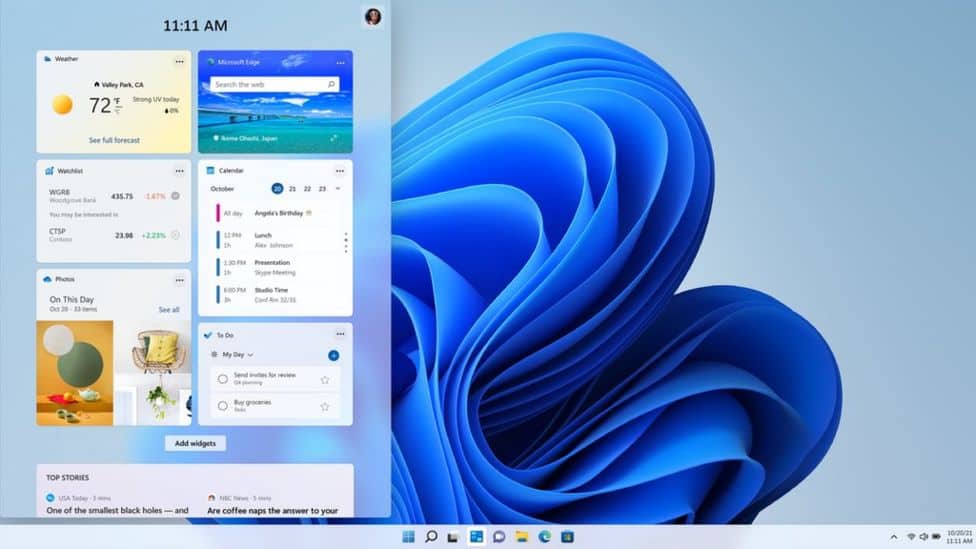 Another slight nod to Apple's way of doing things is Windows 11's new centralised navigation. This takes the Windows icon out of the bottom left corner for the first time since its introduction with Windows NT in 1993 and bears more than a passing resemblance to Apple's iOS.
End Of Windows 10
Microsoft also announced that Windows 10 would be retired in 2025, with all support ending after this date.
Given that it's claimed over 1.3 billion devices currently run this version of the OS, it's unsurprising that Windows 11 will be made available as a free upgrade. This has led some to question whether Windows 11 can be seen more as Windows 10 v2.
Users should be able to decide for themselves when the free upgrade is made available.
Upgrading to Windows 11
At present, Microsoft has indicated that while Windows 11 will be available in late 2021, current Windows 10 users won't be able to upgrade until early 2022.
Akita will be contacting its customers in due course to discuss a Windows 11 upgrade.
To discuss Microsoft products and solutions with us, please get in touch:
Contact Us