Increasingly new software and anti-virus solutions are not being made to support these OSs. Given this, businesses should be asking the question 'Should I Upgrade to Windows 10 or not?'
Here's our reasoning:
Windows 10: Key New Features
Start Menu
The first thing users will notice is that the start menu has made a welcome return. Along with standard Windows and Office software, the start menu can also be used to access the multitude of available Windows Apps. This gives Windows 10 a feel of Windows 8 about it, but the similarities pretty much end there.
The start menu is Windows 10 has some useful improvements, namely frequently used applications, shortcuts and document folders. It can also be customised to your preference with the functionality to resize and rearrange the tabs.
The tiles from Windows 8 are retained and these can be used to not only pin tiles but also specific aspects of apps themselves.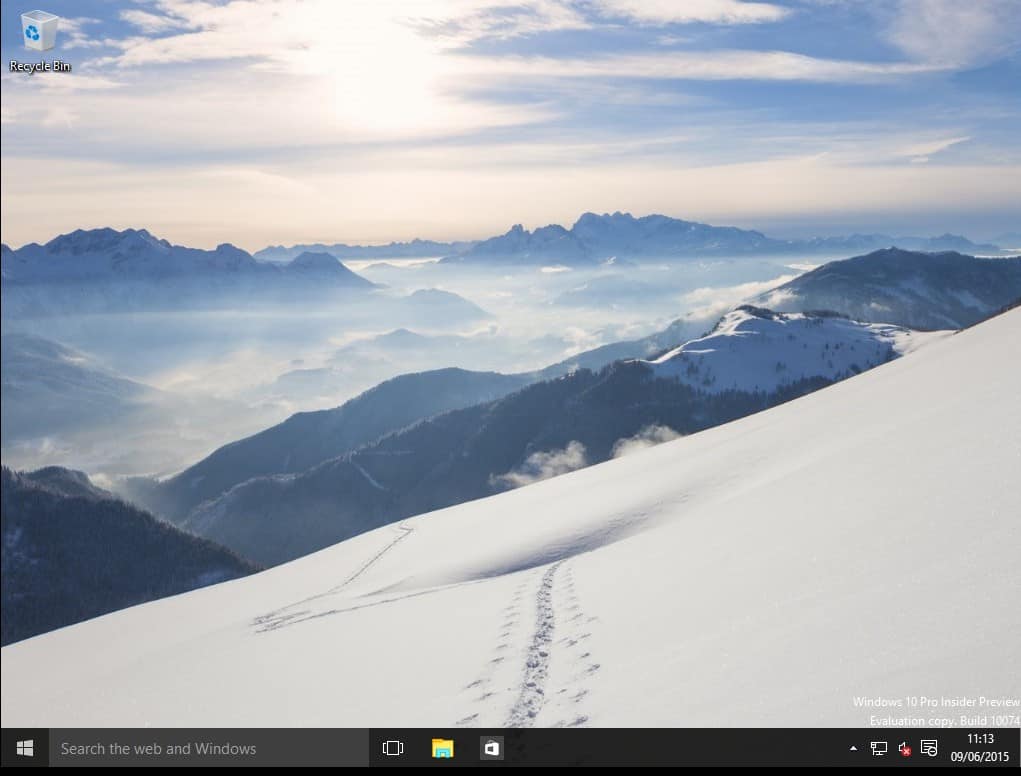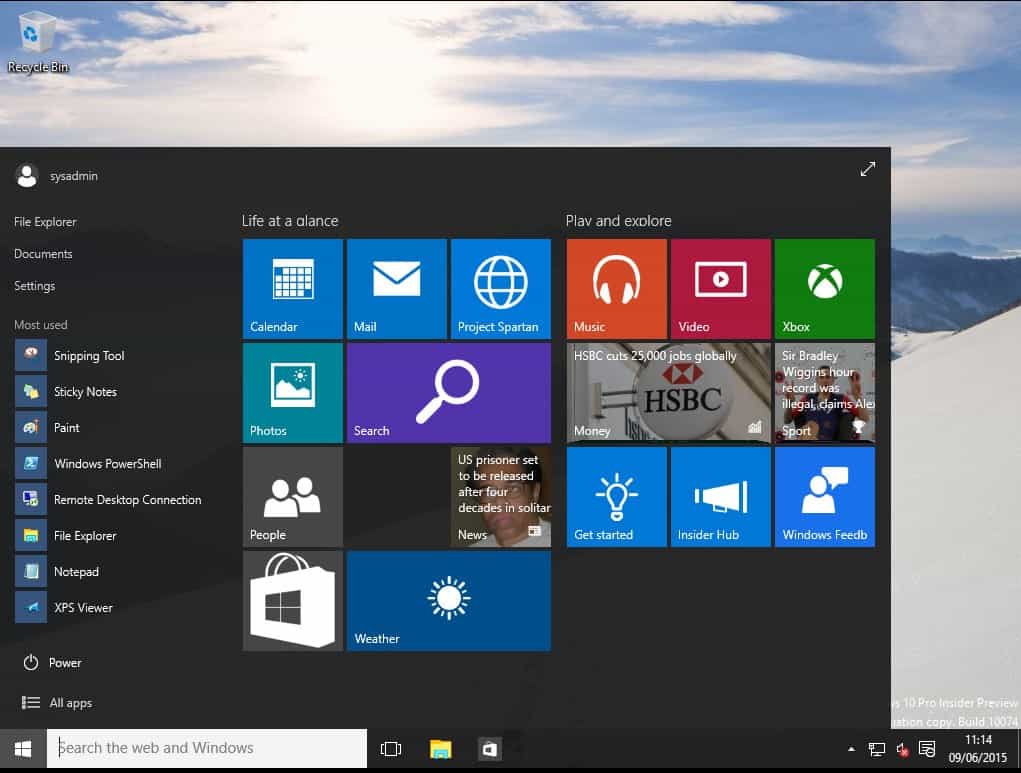 Goodbye Internet Explorer!
Although Internet Explorer is still the most widely-used browser globally, its market share is increasingly eroded and it has had a bad press over recent times. Windows 10 brings a brand-new browser, Microsoft Edge, which has some useful additions.
Depending on which browser you use, you may be aware of reading mode which basically just displays the page content. As well as this, Microsoft Edge gives users the functionality to highlight content and annotate before sharing with others (as the image below shows!).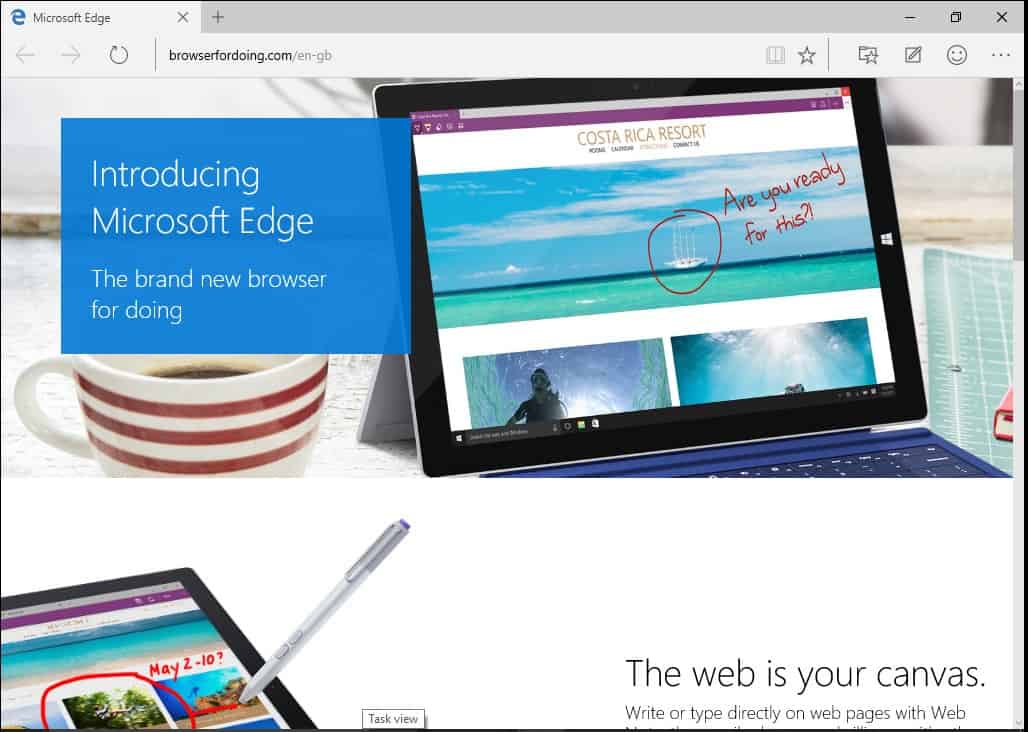 However, Microsoft Edge is not as polished as other browsers and we expect that many people will turn to third-party browsers such as Google Chrome.
Multiple Desktops
Windows 10 has emulated a popular feature from another operating system through the introduction of multiple desktops, referred to as virtual desktops.
A task view button allows you to see an overview of your desktops and these can be configured with multiple apps as required. For example, you could have separate work desktop and personal desktops, or have email and online activity hidden away on a separate desktop while you concentrate on producing that report which is so pressing.

Improved Search
The upgrade to Windows 10 makes search easy through a search button on the taskbar. Both the search and file explorer – shown below – display recent files and accessed folders. This should help to make search faster and more efficient for most users and save having to add favourites or pin items to the taskbar.
File explorer is shown below with the 'Quick access' and recent files area.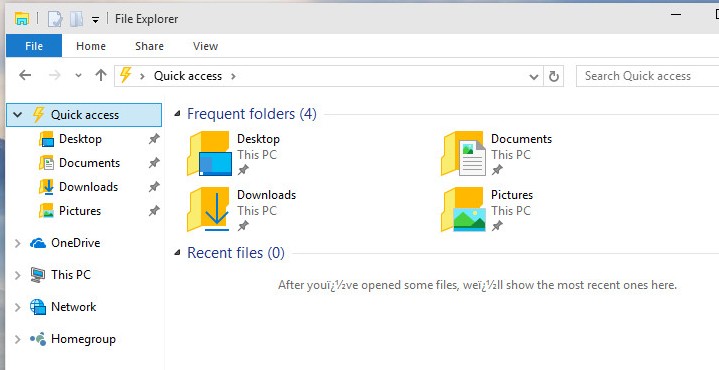 Snap Assist
Windows 8 brought a new feature called Snap Assist which allowed two applications to be fixed to half the screen each. With the upgrade to Windows 10, up to four applications can be snapped to a screen, taking multitasking to a whole new level for users without dual displays.
Snap Assist goes one better than this though. When a document is snapped to one side of the screen, it will suggest other items you may want to snap next to it.
Universal Apps
In essence, Universal Apps is Microsoft's concept to make the development of apps to run across all Microsoft devices unified. For developers, this is significant as it will mean that applications need only be development for Windows 10 once, saying the need for multiple projects (e.g. for mobile, tablet, PC, etc).
From the users perspective, this should lead to an increased in the number of available apps, with these being available sooner as a result of the simplified development cycle.
So Should I Upgrade to Windows 10?
In summary, yes.
Windows 10 is a significant upgrade on Windows 8 and it seems more aligned with the hugely successful Windows 7. But outside of the much-improved user experience and streamlined operations, it's the improved security features that should attract businesses to drop their old Microsoft OSs.
However, if you are in any doubt about the suitability of the product for your organisation and you would like to discuss it in more detail with our IT support team, we'll be happy to help.
For more information about Windows please get in touch:
Contact Us