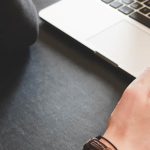 Multi-Factor Authentication (MFA)
Passwords are increasingly easy to compromise. Multi-factor authentication adds additional layers of security to your accounts.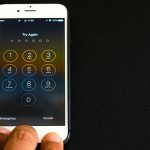 CYBER SECURITY SERVICES
Authentication For IT Systems & Access
Passwords are increasingly easy to compromise. They can often be stolen, guessed or hacked and, as the same password is often used across different online accounts, there's a high chance the password has already been compromised in a data breach.
Common password information is often made available online – maiden names, children's names, birthdays and wedding anniversaries can all be searched for online and on social media.
Contact Us
With the computing power now available, cyber criminals can test billions of different password combinations a second in what is known as a brute force attack. So, even if you think your password is secure, it's only a matter of time before someone is able to crack it in this way.
And with the rise of remote and hybrid working, there's never been a more important time to secure remote access to your systems.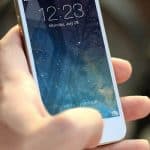 mfa authentication
What Is Multi-Factor Authentication?
Multi-factor authentication adds additional layers of security to your accounts. Now, even if a criminal knows your password, they won't be able to access your account.
The additional authentication comes in various forms such as an SMS, a voice call, one-time passcode, or push notification on a trusted device. It can also be biometric data such as a fingerprint scan.
MFA used to be referred to as 2FA (two-factor authentication), but now the phrase multi-factor authentication is preferred for any login system requiring two or more identity credentials.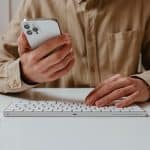 mfa authentication
How Does Multi-Factor Authentication Work?
Enter username and password as usual
Use your phone to verify your identity
Log in securely
Login as usual with your username and password, then use a device to verify that it's you.
Akita can set up MFA to give permission via SMS, voice call, one-time passcode, smartphone app notification and more.
MFA can be used with smart phones, tablets, PCs and other forms of hardware.
mfa authentication
Our Solutions
Akita offers two multi-factor authentication solutions.
For Microsoft 365 systems we can help organisations activate Microsoft's MFA as part of our support services or within the wider context of endpoint protection and mobile device management.
For the protection of other platforms and systems, we implement Duo – Cisco's user-friendly, scalable access security platform that can help keep your business ahead of security threats. This easy to use solution can be used to protect practically any type  of software. Best of all it only takes seconds to use, so doesn't disrupt your users.
To discuss the implementation and management of a multi-factor authentication solution, please get in touch: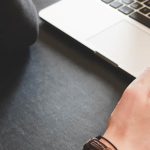 Get In Touch
To find out more about multi-factor authentication and our range of other cybersecurity solutions, get in touch.