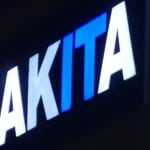 24/7 IT SUPPORT
An unrivalled out-of-hours and 24/7 support service for global businesses and those that don't conform to the 9 to 5.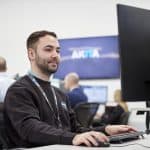 IT SUPPORT Without Compromise
Our 24/7 support can look after the needs of a number of global clients as well as smaller organisations with extended operational hours.
By partnering with Akita, you can be assured that any IT-related issues requiring immediate attention are dealt with quickly and effectively by our team of on-call engineers.
At Akita, we appreciate that maintaining system uptime and continuity of IT services is critical in the smooth running of your organisation.  To ensure this is the case, our professional and friendly team are on hand to provide a speedy resolution when needed.
So with Akita, you'll be able to get the same great service at 1am as 1pm.
24/7 IT Support Quote
Discover how cost-effective our support can be for your business:
IT Support 24/7
Extended Hours Support
Our out-of-hours engineers ensure that any issues requiring assistance are dealt with quickly and efficiently, keeping your staff working and your business operational around the clock.
While our 24/7 IT support service is popular with multinational organisations, some businesses simply require extended support hours to support early or late working.
So if your operating hours are 7am until 9pm, Akita can still provide cost-effective IT support outside of 'normal' office hours. This ensures that your employees can get the help they need when they need it.
Plus, by operating outside of core working hours, Akita can also undertake any key IT maintenance tasks for your organisation at a time that won't interrupt your business.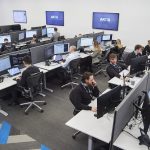 Customer Reviews
The support service is always run at the highest possible standard. All issues are resolved with a lot of care. All phone calls and emails are answered very professionally and in extremely good manners. Thank you Akita :)
Aggie
Fantastic IT support for all business large and small, very helpful and so so super efficient.
Kevin
They have a fantastic team of specialists who are understanding, kind and informative. Their support feels both professional and personal to the company, which makes our own IT department function even more effectively.
Tom
...extremely professional, friendly and provide excellent customer service.
Barbara
We consider Akita as our off site IT department and find you and your colleagues always happy to assist with our questions.
Eileen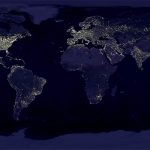 IT Support 24/7
International  IT Support
Organisations with both UK and international offices value Akita's 24/7 IT support service as it allows them to have a single partner for remote IT support all around the world.
Having one trusted company looking after IT support ensures a consistent approach and is cheaper than employing multiple regional services.
A single global support partner also prevents divergence in IT policy and processes in regional offices, maintaining a company standard across all operations
Akita's 24/7 IT support guarantees excellent customer service. Our team of IT helpdesk engineers work to strict SLA agreements, resolving issues in two hours or less. They are there to offer advice and general 'how-to' guidance when you needed.
Our engineers' expertise and friendly manner are why Akita has received over 200 five star reviews from our customers. Feel free to read this customer feedback for yourself.
 IT Support 24/7
Case Study
Discover how we support the round the clock requirements of a global manufacturer:
NO OVERSEAS CALL CENTRES
Some IT companies will use external call centre agencies to handle their out-of-hours and 24/7 IT support. But that's not the way we work.
Call centres typically have limited technical expertise and won't know customer setups fully. They'll often rely on online tutorials to address your problems. And if things get too technical the issue has to be abandoned, prolonging your IT problem.
At Akita, we feel that if you're paying for IT expertise then you should get it. That's why our 24/7 IT support is only provided by our own trained engineers. They'll know or have details of your IT systems to hand, so will be able to fix your problems quicker.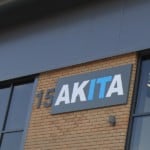 Get in touch
To discuss 24/7 IT support and remote IT support services please get in touch: