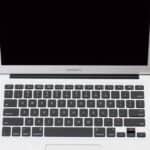 IT HARDWARE & SOFTWARE PROCUREMENT
Unsure which PCs you should buy for your business? Don't have the time to deal with new laptop deployments? Akita can take the hassle out of the process by managing IT procurement, software acquisition and general IT asset management.
Sourcing new IT equipment or software can be a bewildering and time-consuming process. How can you be sure that your IT hardware and infrastructure investment is going to fit the bill and provide value for money?
Akita can simplify the process of IT hardware procurement for your business and ensure that you get the most appropriate devices for your individual needs.
Akita works with a wide range of suppliers and brands, obtaining discounts that aren't available to the public. We'll get you the best options for your budget and requirements, meaning you get a reliable solution that lasts.
We have a dedicated team that can assist organisations with the purchasing of:
Laptop & desktop PCs
Server & network equipment
VoIP & Teams calling hardware
AV & conferencing equipment
Mobile phones & devices
Software & licenses
READY TO GO SOLUTIONS
As part of our IT hardware procurement service, we can also set up new machines ready for your users. Whether that's just running through setup procedures, installing new software on servers or creating advanced user profiles, we can take the hassle out of new hardware.
Akita can also ensure that your IT networks are fully managed, both in terms of IT hardware and software. Not only will you be fully compliant with software licensing, but you'll also be able to accurately budget for future expenditure based on a clear IT asset management plan.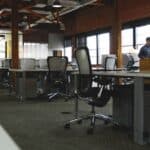 LARGE-SCALE IT PROCUREMENT
Should you are planning to renew significant amounts of hardware, or are kitting out a new office, our IT consultancy service will prove value for money for you.
We'll assess your business model and plans for growth, review your full requirements, then recommend the best hardware for your business. Buying in bulk from our suppliers, we are often able to secure significant discounts for our customers.
And when your equipment arrives we can even help you with the cabling and networking should you need us to.
Warranties
As well as IT hardware procurement, we can also supply organisations with warranties for their equipment.
This can be ideal for extending the life of IT equipment that you'd prefer not to replace on a regular basis (notably server equipment), or simply to get more lifespan out of your desktop PCs or laptops.
Get in Touch
To discuss your IT hardware procurement and software requirements, please get in touch.
Thank you
We have received your enquiry and a member of our team will be in touch soon. If your query is time sensitive please do call us.