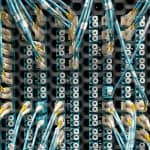 IT Infrastructure Services
Professional partner for business IT infrastructure consultancy, management, projects and support.
Infrastructure is at the heart of every organisation. As such, IT infrastructure services are central to our offering.
Akita is the trusted IT infrastructure partner to a wide range of organisations, with our IT infrastructure knowledge and consultancy used by some of the UK's leading institutions.
In addition to consultancy, our dedicated infrastructure team maintain the systems of our more than 200 customers, as well as run our own private cloud network that spans two data centres.
Discover more about the IT infrastructure services we offer below.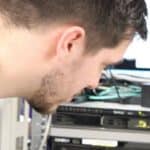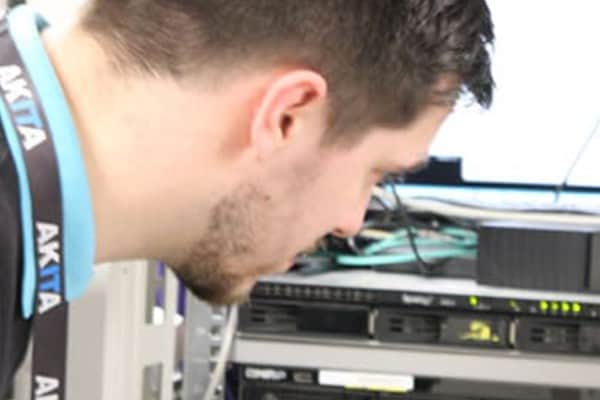 IT Infrastructure Services
IT Infrastructure Management
Akita manages physical, cloud-based and hybrid IT infrastructure setups for our customers. In doing so, we strategize development and expansion in line with best-practice and the highest security standards.
We can deliver advanced cloud private infrastructure solutions from our own datacentre presences, leveraging the power of virtualization and hosting to deliver flexible, value-added setups.
We also perform IT infrastructure management for setups in enterprise cloud platforms such as Azure and AWS.
Our infrastructure management approach is holistic, addressing capacity monitoring, data storage, network utilisation, asset lifecycles, software patching, wired and wireless networking and more. And with increasing demand for more sustainability in their setups, we can advise organisations on IT infrastructure configurations that reduce energy use and are more friendly to the environment.
Contact Us
For more about IT Infrastructure management and to discuss your requirements please get in touch:
Infrastructure Services
IT Infrastructure Projects
Alongside ongoing IT infrastructure management and strategy for our customers, Akita also undertakes IT infrastructure projects, consultancy and deployments for wider organisations as well.
With our in-house expertise and supplier network, Akita can plan, source and configure deployments to meet an organisation's current objectives and future growth plans. We cater for all budgets using vendors such as Netgear and Cisco SMB for smaller projects, through to Cisco Enterprise and Data Center solutions for operations at scale.
Infrastructure projects are often the start point of a great IT partnership with organisations. So whatever you require, our team can fulfil your infrastructure project requirements.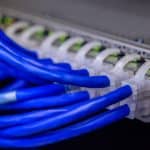 IT Infrastructure Services
IT Infrastructure Support
Support of IT infrastructure is an integral part of our wider support offering.
An IT infrastructure monitoring service can be included as part of our proactive IT support, delivering 24/7 alerting on the state of your infrastructure and network. Should we detect tell-tale signs of potential issues, we'll address them before they become problems.
Our Proactive General Maintenance days will also cover all required security patching and updating, keeping your systems protected and running on the most up to date software.
Meanwhile, some organisations keep us on retainer for advanced technical support, leveraging Akita for third-line network support.
IT Infrastructure Services
IT Infrastructure Consultancy
Akita's IT infrastructure expertise can also be utilised for ad hoc and project requirements as IT infrastructure consultancy.
Our IT infrastructure consultants can assist with a broad range of requirements ranging from strategising system expansion to cloud migration to IT infrastructure security assessment. Use our expertise to mastermind your strategy as an external IT director, project manage requirements or act as an independent assessor.
And central to our approach is a focus on delivering solutions primed for resilience and growth at their heart.
To discuss IT infrastructure consultancy requirements please get in touch.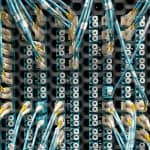 IT Infrastructure Services
Get In Touch
To discuss IT infrastructure requirements reach out today: