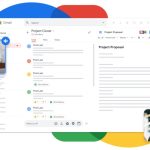 Google Workspace Support
Formerly known as Gsuite, we support organisations utilising Google's cloud business applications
As a professional IT support provider, our expertise extends across a wide range of platforms and applications. Increasingly, this includes the delivery of Google Workspace (formerly G Suite) support and consultancy.
However you're utilising Google's applications, our expert engineers and consultants will be able to assist with the maintenance and development of your IT setup.
Google Workspace Support
Support For Google Applications
Google Workspace is an innovative suite of cloud business applications, often adopted by organisations with a modern approach to operations.
For some of these organisations, traditional business applications don't fit their model; whether due to a 'cloud-first' approach or a Mac-centric or hybrid environment (to name just two reasons).
Akita supports several organisations for whom Google solutions were a natural choice. And as an experienced IT managed service provider, we're just as comfortable delivering Google Workspace support for those customers as for any other setup.
Moreover, as our IT engineering base includes cloud experts and Certified Macintosh Technicians, we're better placed than many other IT managed service providers to support the typical requirements of organisations using Google Workspace.
Contact Us
Google Workspace Consultancy
Our capabilities go well beyond Google Workspace (and G Suite) support.
As part of the Technical Account Management we provide for our customers, we can provide Google Workspace consultancy on how to maximise the impact of applications within your organisation. And we'll also ensure that any Mac or hybrid IT setup you are operating is optimally set up.
We can also work with your organisation on the security of both your Google setup and wider IT infrastructure. With in-house cyber security experts, we'll ensure your organisation is operating with optimum IT protection and in line with best practice guidance.
About Akita
We're a leading provider of IT support and managed services to organisations across London and the South East.
Our IT helpdesk team operate 24/7 to meet the needs of organisations that go beyond 9 to 5 working. And our proactive IT support approach keeps our customers productive by addressing IT issues before they become bigger business problems. Akita works with organisations across a broad range of industries. This includes the support of specific software (such as Google Workspace support) as well as the development of their wider IT estates. With a 25 year heritage, we're focused on customer satisfaction. That's how we've accrued more than 200 five star reviews from our customers.
More Reviews
The support service is always run at the highest possible standard. All issues are resolved with a lot of care. All phone calls and emails are answered very professionally and in extremely good manners. Thank you Akita :)
Aggie
Fantastic IT support for all business large and small, very helpful and so so super efficient.
Kevin
They have a fantastic team of specialists who are understanding, kind and informative. Their support feels both professional and personal to the company, which makes our own IT department function even more effectively.
Tom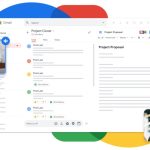 Get In Touch
To discuss Google Workspace support and wider IT assistance please get in touch: