Google Workspace is a brand-new SaaS solution that replaces the older G Suite offering. It combines all of Google's cloud-based productivity and collaboration tools, including Gmail, Google Docs, Slides, Sheets, Drives and the Calendar, as well as other services. So when it comes to Google Workspace vs Microsoft 365, who is the winner?
What are the benefits of Google Workspace?
While many of these applications were already included in G Suite, this isn't just a rebrand of the previous offering.
According to Google, a typical worker moves between 35 different applications over a thousand times in the course of a day. As a result, rather than distributing applications individually like G Suite, Google Workspace works to save time and increase efficiency by providing a single dashboard of apps.


The architecture for Google Workspace was influenced by the widespread change to remote working after the coronavirus pandemic.
In-person interactions have already been digitised, posing a new set of obstacles to overcome. Google Workspace addresses these issues by allowing colleagues to interact and collaborate on files and projects, regardless of where they are located.
With the new interface comes a whole new identity that reflects the evolution of Google apps since their launch more than a decade ago. They are no longer independent services used for different purposes; instead, they all work together to achieve the best results. This is reflected in the recent Google Workspace brand identity, which uses new four-colour icons for all of the Google apps.
How does Google Workspace work for businesses of different sizes?
The Google Workspace packages have expanded from the previous G Suite packages to provide a better range of features and a much more personalised offering. The licences have been modified as well. A new Business Plus subscription is available for business clients, which includes 3TB more capacity per user and an extra 100 Meeting participants over the current Business Standard subscription.
There are different packages for sizes of organisation. Small businesses can get Customised offerings that make getting started with Google Workspace fast, easy, and cost-effective. Larger organisations can access more functionality for insight and efficiency, enterprise-grade administrative controls and protection, and the ability to select where the data is stored.
It is important to bear in mind, though, that you would need to buy an Enterprise plan if you need to select where your data is stored for security purposes. Data would be stored internationally by default in smaller business bundles (UK organisations should be storing their data within the UK or EU to comply with GDPR).
Google Workspace Vs Microsoft 365
Given it's dominance practically everywhere else, is Google now set to take the business applications mantle when it comes to Google Workspace Vs Microsoft 365?
Unsurprisingly, these two products have comparable features, are comparably supported and are comparably priced (even if Microsoft's model can be a little unclear at times).
The user experience for Google applications is perhaps a little simpler. But this is a double-edged sword – some users really value and rely on the extra, in-depth features that Microsoft's apps offers (notably when it comes to spreadsheets).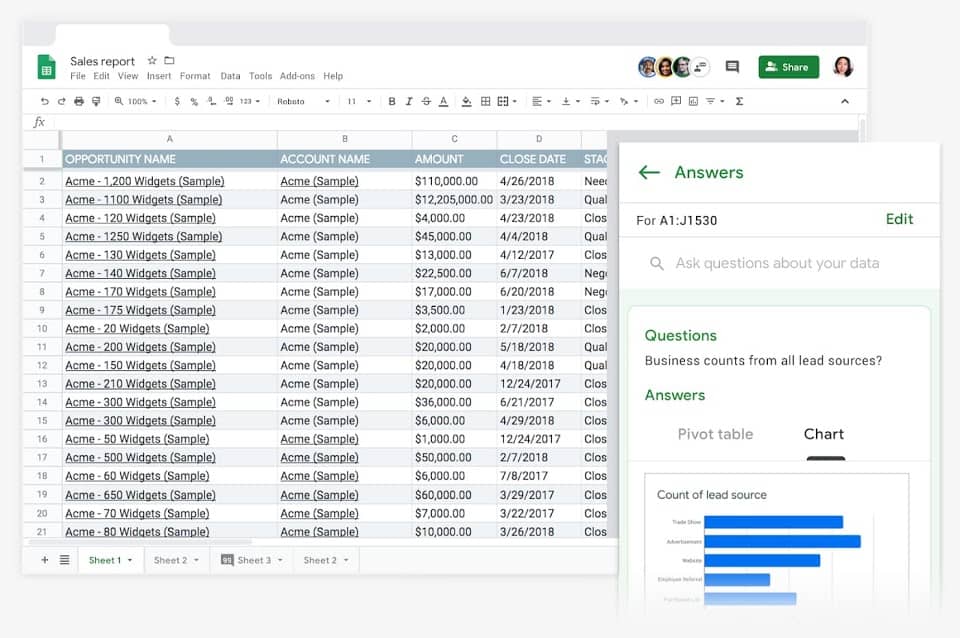 Where Microsoft really has the edge though is its inclusion of desktop versions of its apps for use off of an internet connection. This is something that Google doesn't offer – it's a purely online experience.
Microsoft's security features are also far more developed and being enhanced all the time. These also make it much easy to manage network access across a wider range of Microsoft applications (SharePoint, Dynamics 365, Teams etc.)
But even if Microsoft has an edge and is dominant in the market currently, there's certainly room for both offerings. And Akita supports a number of organisations that operate using Google Workspace as a preference.
To find out more about Google Workspace or chat about support for a Google-based setup, please get in touch:
Contact Us