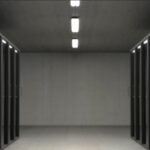 HOSTED SERVERS
Increase IT systems performance and flexibility while reducing costs with hosted cloud servers.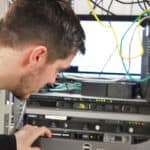 With a hosted server solution powering your business, you can increase the performance and flexibility of your IT systems while reducing costs.
Cloud servers offer a replacement to traditional in-house server hardware. Storing your data in a cloud server puts a more reliable, scalable solution at the centre of your IT operations.
OUR HOSTED SERVER SOLUTIONS
Akita provides a complete range of hosted server solutions. We can help you to transfer any function that an onsite server would otherwise fulfil to a cloud environment.
It's common for Microsoft Exchange, Microsoft SharePoint and SQL servers to be moved to a virtual server setup. But organisations can also move more complex systems such as VoIP phone systems, accounts packages and ERP or CRM systems into a hosted environment. Akita can also create hosted desktop setups from our cloud servers, significantly increasing the flexibility of your organisation's working. We can even host your website as well if you would like.
With hosted servers from Akita, you'll only have one monthly amount to pay. You'll be free to increase or decrease your storage and processing as necessary – we'll simply adjust the monthly costs.
It can be easy to use more data than you intended. So we will alert you if you're getting close to your storage limit. This leaves you time to decide whether to increase your storage or to have a digital clean up.
BENEFITS OF HOSTED SERVERS
Among a wide range of benefits, the following are often the most compelling reasons for organisations to adopt a hosted server setup.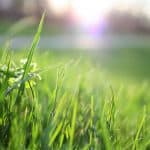 Sustainability
Along with the cost of powering and cooling in-house servers, many organisations are concerned with the environmental impact of running their IT systems.
Akita's data centres are leaders in energy efficiency and sustainable practices, and have even won awards for their approaches. Our Maidstone data centre, for example, uses an innovative fresh air cooling system meaning it uses five times less energy per kW of IT load than the average data centre.
We also choose hardware that's designed to perform better for longer, outperforming most standard server equipment and therefore needing replacing less frequently. When the equipment does reach the end of life, we're committed to hardware recycling. So we either repurpose it or responsibly recycle it.
What Makes Our Cloud Infrastructure Different?
Unlike some other IT providers that simply rent equipment and capacity from other companies, we operate our own dedicated server equipment from within highly-secure, geographically separate locations. So should you need assistance, you can just call us – you won't be passed around the houses or made to wait. You'll also cut out the middleman's costs.
We also support your cloud server setup, monitoring infrastructure performance 24/7. Our experienced engineers safeguard our hosted servers against the types of virus and malware attacks that often catch businesses out. We also use highly resilient and scalable data centre-grade hardware to reduce the chance of failure – often the downfall of in-house servers.
Our infrastructure hardware is also highly efficient and enterprise-grade in quality. So organisations can trust that our hosted services won't let them down.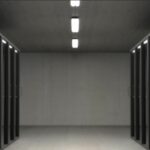 Get In Touch
To discuss hosted cloud server solutions and options, please get in touch: