Microsoft Teams Essentials is a standalone version of Teams designed for small businesses. Microsoft Teams Essentials allows users to access the core meeting features of Teams without signing up to a Microsoft 365 plan.
Microsoft is focusing more on meetings and video calls and a simplified chat interface in the new version. Their new meeting tool will offer small businesses new ways to meet, collaborate, communicate, and serve customers.
Features of Microsoft Teams Essentials
A subscription for Microsoft Teams Essentials will go for £3 per user per month with crucial features including extended meeting times of up to 30 hours, a large meeting capacity of up to 300 people, calendar integration, simple, easy invitations, and interactive meetings.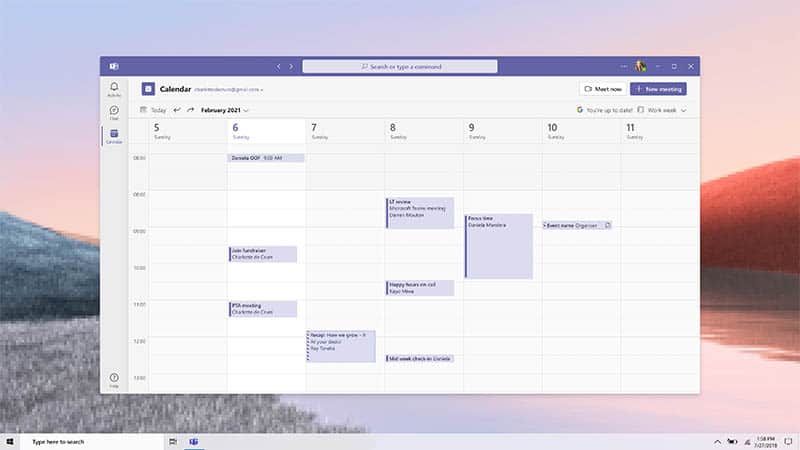 It simplifies communication, saves time, and keeps conversations and meetings in context by allowing collaboration using tools like file sharing, Office web apps, task management, and group chats, to name just a few.
Other key features of Essentials include:
Additional cloud storage of up to 10 gigabytes (GB)
Continuity of conversations so that you don't lose continuity and context
Group chat templates to assign tasks, create polls and get feedback
A chat dashboard
Taking on Zoom
Fueled by the remote working trend resulting from the pandemic, Zoom has become a popular choice for online meetings. Teams Essentials aims to solve the problem of fragmented communication tools where small businesses have to juggle between different software packages, such as Google Workspace for email and calendar, Slack for group chat, and Zoom for video calls. These will be centralized in one place to allow quick and efficient communication.
Teams Essentials integrates with Google Calendar, a move aimed at making it a standalone meeting tool. However, it doesn't include the teams and channels functionalities found in Teams as the new tool is more focused on communication and video calling. Teams Essentials will also have group and private chat functionalities.
To find out more about Teams Essentials and Microsoft 365, get in touch.