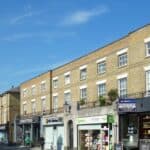 IT SUPPORT SEVENOAKS
Operating for over 25 years, our IT support services began in Sevenoaks.
And despite now supporting organisations right across London and the South East (and beyond), we maintain a significant presence as a Sevenoaks-based IT company.
For our Sevenoaks IT support customers, we also deliver a range of professional managed IT services, as well as IT and security consultancy.
To talk to a professional local IT company, please get in touch:
Get In Touch
To discuss an IT requirement, please call us on the number below:
01732 762675
For an IT cost comparison, please use our Quick Quote form:
Quick Quote
Thank you
We will be in touch shortly.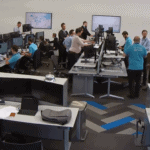 IT SUPPORT COMPANY IN SEVENOAKS
Akita currently provides over 50 organisations in the area with responsive and proactive IT support.
Our large IT helpdesk operates 24/7, providing everything from traditional break/fix support to advanced technical assistance with a diverse range of IT and communication systems.
We work to strict support SLA agreements, fixing over 99% of issues remotely. For the remainder, we're only minutes away for providing onsite IT support in Sevenoaks.
With over 40 engineers and consultants, our scale of support and depth of knowledge is extensive. This means however fast they grow, our customers can always rely on us as their IT company to provide the right solutions and level of support.
While we're great at fixing IT issues as they arise, it's better for our customers if issues don't happen in the first place. Our proactive IT support, therefore, provides practical maintenance for IT systems that prevents problems and delays. The steps we take range from scheduling updates so they don't happen in work hours, to patching systems against the latest threats as they arise.
Preventing IT-related business interruption, we save organisations both time and money, keeping them productive.
Get in touch
To discuss your requirements with a Sevenoaks IT Company, please get in touch:
Managed Service Provider
IT SERVICES IN SEVENOAKS
As well as IT support, we provide Sevenoaks organisations with a range of over 40 managed services.
We're experienced in working with companies ranging from start-ups to enterprise-level. Our managed services, therefore, cover everything from core IT requirements to advanced telecoms and business intelligence solutions.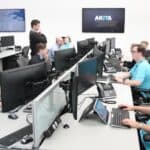 200+ five star reviews
The support service is always run at the highest possible standard. All issues are resolved with a lot of care. All phone calls and emails are answered very professionally and in extremely good manners. Thank you Akita :)
Aggie
Fantastic IT support for all business large and small, very helpful and so so super efficient.
Kevin
They have a fantastic team of specialists who are understanding, kind and informative. Their support feels both professional and personal to the company, which makes our own IT department function even more effectively.
Tom
...extremely professional, friendly and provide excellent customer service.
Barbara
We consider Akita as our off site IT department and find you and your colleagues always happy to assist with our questions.
Eileen
IT Support In Sevenoaks
CASE STUDIES
Discover more about our IT support services for organisations in the Sevenoaks area:
Professional IT Company
SWITCHING Your IT Support
Whether you've dealt with IT support in-house until now, or you've outgrown your existing supplier, we'll make it as easy as possible to move your IT support and managed services to Akita.
We have experience of working with hundreds of organisations, so know how to make the IT transition process as easy as possible. We'll dedicate time to learning your systems and setup and oversee the migration of licences and administration access to our care.
We'll even communicate with your other third-party suppliers so they know we're looking after your IT. That way we can manage problems that arise on their side as well.
You can be sure moving your IT support and services to Akita is the right decision. Not only do we hold a wide range of technical competencies – including Microsoft Gold Partner, Apple Mac Technician Certification, Cyber Essentials, and ISO 9001 and 27001 accreditation – but you can see how happy our customers are by reading some of the more than 200 five star reviews we've received.
IT Support In Sevenoaks
Get in touch
To discuss IT support Sevenoaks companies can trust, please get in touch.
Thank you
We have received your enquiry and a member of our team will be in touch soon. If your query is time sensitive please do call us.