Many organisations had an initial shock adapting to remote working. Now with ample experience and practice of doing so, there are plenty of signs that organisations will continue with remote or hybrid working (working both in and out of the office) when free to do so.
From less commuting to reduced office sizes (and costs), hybrid working offers benefits for both employees and employers alike.
So where remote working IT solutions may have been hastily embraced in 2020, now is the time for organisations to strategise how they want to work in the future – and the technologies they'll need to do so.
Working anywhere has to work everywhere
'The Office' is no longer a fixed building but a state of mind. Where over 50% of British employees have been working from home, it's likely many will continue to work both in and out of the office some of the time. Business systems need to work seamlessly in all circumstances – and there are no excuses for poor connectivity or reliability now.
Organisations should therefore select a communication platform that supports hybrid working through cross-device accessibility. The ability to answer calls from a PC, a desk phone or mobile device empowers workers to perform their roles effectively, seamlessly answering calls wherever they are.
Video calling is the new normal
Once something of a novelty, video meetings are now a daily occurrence for many and a key part of hybrid working.
It's easy to understand why: research indicates that only 7% of human communication is verbal, with 55% a mix of body language and facial expression. So seeing someone is key to effectively communicating with them.
Accurate communication is of vital importance to business, whether attracting new customers or communicating with existing ones. And video calling offers an engaging means of communication. It's free from the misinterpretation (possible with email) and it's easier to keep the other person's attention and ensure you're making your point.
Keeping in touch is key
Keeping staff engaged is also important during periods of remote or hybrid working where you're not regularly seeing them face-to-face.
Some staff will not be as focused or productive as usual. Others working remotely may also feel isolated and disengaged with work. This can either lead to negativity seeping into work life, or the individual becoming more open to other work opportunities.
Regular communication will help staff stay engaged and motivated. One-to-one calls may be time consuming and overbearing, but group messaging or video meetings are an efficient way to share important company news and updates in a more direct and personal way than email.
Maintaining mental health when hybrid working
When working remotely, employees should have the option to leave the office – even if that's their home.
During lockdown, it's estimated that British workers were putting in 28 hours of overtime a month during lockdown because they were unable to disconnect from work. The technology they use should support them in 'switching off'.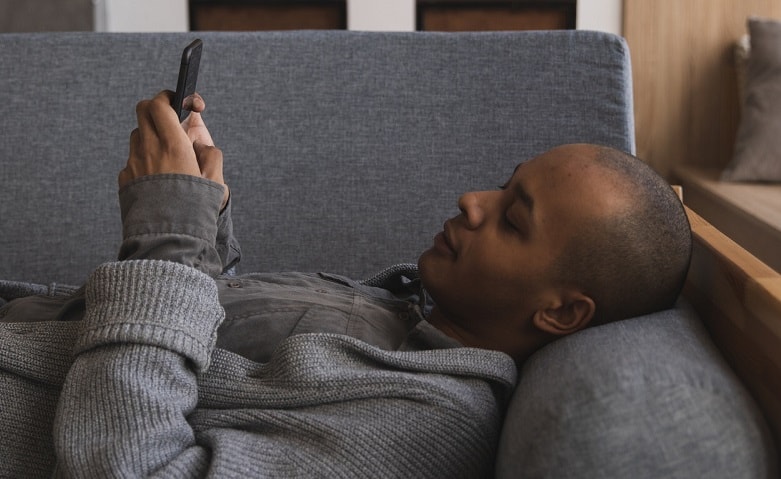 Many VoIP phone solutions offer 'Out of Office' or 'Do Not Disturb' options, or can route calls to out-of-hours numbers or answerphones outside of work hours. This gives employees important downtime.
There is also functionality in some email software to disable email accounts outside of working hours, preventing new work emails from coming in and being answered.
Allowing organisations to work as flexibly and productively as possible will be the key to success in the future. Akita delivers solutions to support remote and hybrid working including 3CX VoIP phone systems, Microsoft Teams and a range of cloud-hosted working solutions.
To discuss IT solutions for hybrid working, please get in touch: