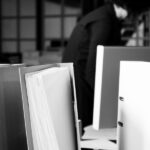 Space Age cloud accountancy solutions for SMEs
Keeping on top of your accounts can be a full-time job. Changing to the cloud can make it easier
When you're running your own business, you just want to be getting on with what you do best – not dealing with accounts. Chasing payments, tracing expenses, payroll queries; it can feel like a full-time job keeping on top if it all – this is where a cloud accountancy solution can help.
Few people go into business longing to spend their time chase outstanding invoices, but in reality that's part of the day-to-day; a necessary evil because without money there's no business at all.
Can cloud liberate your business?
Make the leap to cloud for your accounting software and there's a sense of freedom from the mundane. Saving time, reducing room for error and confusion, and with the benefit of multiple users being able to view the same current and correct data (and be assured of its accuracy), it all spells sharing workloads and greater all-round efficiency.
One of the many potential stress factors with traditional accountancy software is that there are typically just one or two computers with it on. Data might be transported around on a USB drive, an item which looks like it had 'losability' at the top of its design remit, which is a far from ideal situation.
What about migration headaches?
The one problem everyone who runs a business has in common is time or, more specifically, a lack of it. For a small business owner, the upheaval of switching to a whole new way of accounting is likely to have them running for the hills!
Some businesses are deciding to make the switch on a specific date, keeping all of their old data their old way, not bringing any of their historical financial transactions with them. Obviously this should be done at a time that makes sense, usually at the end of a quarter, assuming you're VAT registered.
If you do decide to move over your entire accounting history, which, while much less straightforward, is recommended in order to avoid discrepancies between subsequent payments and outstanding amounts etc., you can ask an accountant to do this for you. Quick research suggests for around the £500 mark. However it's worth first finding out what your chosen cloud provider offers, for instance Xero are offering an essentially free service for migration for new clients, read about it here.
Will I have to ditch my accountant?
It may be the case that a good accountant will be able to help you get the most from your cloud accountancy solution. Some accountants have become Certified Training Partners for specific cloud systems (see this London-based firm for instance) and most will have a good working knowledge of how all the main platforms work.
Cloud certainly does lend itself to increased freedom from outside agencies though, and will definitely simplify your end of year processes. But an accountant can help you stay on track financially and offer advice from their experience and expertise (of the human kind, which software will never match up to!).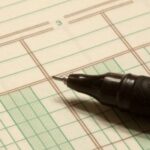 Our business is changing, how do we know cloud will be right for us in the future?
One of the biggest pluses with the cloud accountancy solution is its agility. Growing businesses require systems that can adapt and change with them. The adaptable nature of cloud means that new, more detailed systems don't have to be invested in further down the line, there's potential to expand and add-on – saving hassle and cost too.
You may find that cloud solutions can actually pre-empt what changes your business needs, as providers keep on top of ways to help businesses in the current climate. Updates are constant and automatic – keeping up to speed with the fast-pace of the changing business world.
We use cloud for other areas, will accounts work alongside this?
If you're already a cloud convert, adding more processes becomes a no-brainer. As a cloud user you'll have got the gist that cloud systems are smart and that they integrate seamlessly. Accounting is simply a great example of this – from apps to record your expenses (forget wallets brimming with receipts, snap a photo of one instead), to emailing your clients warning of deadlines for payments.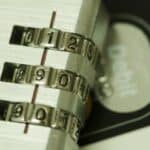 Will my data really be secure?
For some, even those who've happily switched to cloud for email or project managing, their reluctance is unshakable when it comes to moving their accounts. Sure, they've heard the tech spiel about the superior security – but their accounts? Held somewhere… out there…? Really? This is a hacker's dream, no?
Of course, ultimately with cloud accountancy solutions you're trusting a private company to hold your data, a fact can bring with it understandable unease. Starting and running a business is quite the journey, the business is your baby – you nurture it, watch it grow. This care and attention brings with it an inevitable sense of protection…
Okay, so enough with the soppy metaphors. It goes without saying you don't want to give out the details of your business finances, but chances are the cloud has featured as a massive part of the way you handle your finances for years now. Consider Internet banking – each time you log on you're accessing information about your account… via the cloud. Hardware is irrelevant; you know this because you log on from your phone, iPad, partner's laptop…
So, it's as safe as Internet banking?
Whichever cloud accountancy solution you go with, the provider knows that their business success starts and ends with security. That's why they pay for the best in physical and technical expertise to ensure its rigidity.
What's more, from an in-house point of view, levels of security can be under your control. You can set up restrictions and accessibility levels for each and every user who needs a login. For instance, you might want your accountant to advise you strategically, without wishing them to see each and every transaction – with cloud that's easy to manage. And with automatic back-up, there's no relying on colleagues to remember to save.
The reluctant may feel more intuitively comfortable with saving accounts onto hardware, locking up the office door and with it all the computers with the figures. But, in fact, nothing can beat cloud when it comes to security. This is because cloud solutions provide security measures that most businesses cannot afford to, replicate in-house.
What's more, when you move your accounting to cloud, you move with it risks such as harm from fires, floods, burglaries, and the still-common hard-drive crash –all real potential disasters that can and do wipe out data and leave businesses devastated. Remotely hosted accounting data is stored far away on secure servers that are overseen by companies that keep them safe, at the right temperature, and, employ, both in terms of tech equipment and experienced professionals, the best resources to ensure that security is rigorous.
Am I too small to use the cloud?
Categorically no! There's no barrier to entry whatsoever. You can be a 1-2 person organisation, pay around £9 for cloud accountancy and save yourself the hassle and costly software of the traditional methods. You might be a start-up, growing fast, moving at an exciting but challenging pace. These all suit cloud accounting as the solution will grow with you. It's scalable, movable, changeable – and today we just need that.
For organisations with 20-50 employees cloud's beginning to look like a must. Pooling in all incomings, monitoring expenses, chasing outstanding invoices automatically, working alongside your other software, managing aspects of payroll – if you've a business of this size, this is one way to save a significant expense.
Not only will you be able to bid farewell to a book-keeper who might come in weekly (that's an hourly fee, your time meeting with them and so on), but with outstanding payments being chased – and out-standing payments being the notorious plague against keeping businesses afloat – a great deal of time is saved and cashflow will like be improved.
What if I'm just not sure it's right for me?
Well, don't fret. In fact fret far more if you're thinking of buying a traditional accountancy package – setting you back around £500.
It comes down to the difference between capex (capital expenditure) and opex (operational expenditure), and despite none of us particularly relishing totting up our amount of monthly outgoings, opex is, by and large, more cohesive with how we work today. The SaaS (Software as a Service) model fits snugly with our sharing economy approach to modern working life.
Take that traditional accountancy software for £500 for instance. You might get a five-year licence fee with that. That's right, five years. The way we work changes at far too fast a pace for us to commit to how precisely we'll run things six months from now – and this is where cloud really comes into its own.
Cloud allows for greater flexibility, and the reason is twofold: Firstly, you're not committed. Want to get out? No problem. You're likely to be on a 30-day contract max. Secondly the systems themselves are more flexible. So as your needs change, your cloud can change with you. Add new functions, change the way things are done – it all works in a much more organic, far less prescribed way, alongside your organisation.
Which cloud accountancy is best for me?
Almost unanswerable as it depends what software requirements and systems your business relies upon the most. And you should choose the one that best fits these. A good accountant, and ideally one who knows or understands your business, will be able to advise well.
Arguably the top three to look at are Clearbooks, Sage One and Xero.
And don't forget Dynamics 365…
While many consider Microsoft Dynamics 365 purely as a CRM, in recent years it's become increasingly useful as an accountancy platform. When combined with platforms such as Sage, Dynamics 365 can become a powerful tool for record keeping and invoicing.
Arguably as a solution it's far better for your whole organisation. It's easy to use and multi-functional for your whole business. And most accountants will find it leaps ahead of standalone accountancy software. Find out more about it here.
Before you head for the clouds – take heed…
Security's the biggie. Ask all the right questions before making the switch – ask how your data will be held separately from that of other companies, or what happens if the cloud organisation goes down temporarily or, much worse, goes under.
Disaster is possible. While switching to the cloud for your accountancy is a more robust option than having a USB being thrown between desks across the office, extreme events, or even a loss of broadband, can obviously interrupt Internet connectivity. Speak to your IT provider about cloud resilience.
You won't be able to just forget all about accounting, unfortunately!
A human will always be needed to interpret data in terms of what it actually means to that business at that time. This software is smart, but interpretation will always be relied upon.
Talking about my generation

The thing with cloud is that it's generally right for the way we work. If you're old enough to remember the 'lunch hour' concept then you might also remember that thing where people left the office at around 5pm and stopped working till around nine the next day, yes the next day. Ah, quaint.

If you're running a business, basically it's 24/7. From the supermarket queue to the school run – wherever you are, you're actually at work. And being 'always on' means that decisions need to be made there and then, often smart ones based on where your businesses is financially at that moment. We need to be able to access a snapshot of the business wherever we are. Being able to access an up-to-date, detailed and accurate picture of your businesses finances simply can't wait. For this the cloud really is the solution.