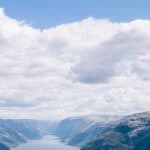 Should your documents be in the cloud?
Discover how you could benefit from businesses-class cloud storage and document management
Although cloud document management and storage is not a new thing, the majority of businesses are still behind the curve. This is down to many reasons, including costs – both in terms of physical effort and perceived financial implications. However for the companies that are embracing these business tools already, the benefits are clear.
The web is full of information, meaning small and medium-sized business owners have multitudes of conflicting and confusing information on cloud storage available to them. That's why we have created this all-in-one guide to answer the following frequently asked questions:
What exactly is 'cloud document storage' and how does it work?
What are the tangible benefits my business could see as a result of switching?
Where will my documents be stored?
If I store my documents in the cloud, do I access and edit them in the same way?
Can I access my documents online, or will I need to be connected to the internet?
What exactly is 'cloud document storage' and how does it work?
Cloud document storage is in essence the practise of keeping files or documents , working copies or archive copies of documents in secure off-site storage in order to improve your businesses resiliency to technical and physical disasters. For most companies, this is necessary under a disaster recovery plan but it often gets overlooked until the damage is done and the pain is experienced first-hand.
Typically, documents are stored in at least one powerful data center, and the files can be accessed by authorised users from anywhere.
As cloud solutions have evolved, many applications now also allow other features such as collaborative editing, file sharing and syncing with a folder on your computer to make the process of staying 'backed up' easier. There are plenty of options to choose from out there in the marketplace; some more suited to home or startup use and some much more suited to growing SMEs and beyond. Many of these also offer varying levels of customisation and tailoring to a particular company or individual's needs.
What are the tangible benefits my business could see as a result of switching?
Businesses that embrace working in the cloud will see a much better resilience to both unforeseen challenges (such as power failures or broadband outages) as well as more significant disasters (including fire, flood and theft), first and foremost. They can also enable more flexible working for employees because files can be accessed from anywhere. A by-product of cloud computing is not only increased productivity but improved staff morale as a result of more flexible working arrangements – for example allowing an employee to work from home when needed.
Costs tend to be lower, with fewer on-site hardware costs and no upfront investment needed. There's no need for on-site servers anymore either, so you pay just a small monthly amount rather than having large Capex items to budget for. One piece of software we'll look at more closely later, Google Drive, allows full document editing from a web browser, so you don't even need a Microsoft Office license.
In most cases, something called 'version control' is part of the software, which means less confusion, fewer lost documents, lost edits and so on. Day-to-day, this is one of the best bits of using the cloud. Browser-based consoles make the job of managing file access easy with only basic IT skills.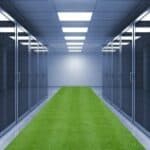 Where will my documents be stored?
Depending on your service provider, your documents will be stored in multiple secure servers in different locations. These benefit from enterprise grade resilience and security features which make it far more secure than a server kept on a company's premises, so only you and the people you trust have access. Plus, keeping your data offsite limits the impact to your business should a disaster strike your business.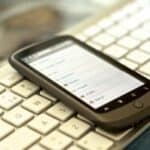 If I store my documents in the cloud, do I access and edit them in the same way?
Many providers will provide a cloud solution which will effectively mirror the system your users have been used to. Although your documents will be secured in multiple locations, users will have a simple log-in procedure to access the files they are permitted to access.
Collaboration and version-control is all taken care of, meaning that users can work efficiently without even realising that the documents they are working on are stored miles away in secured datacentres.
Can I access my documents online, or will I need to be connected to the internet?
You don't need to be online to access your documents. Many platforms that we'll look at later on in this article can automatically sync with your computer, so when you're offline you have everything and when you're back online the service auto syncs them to keep your backup (and collaborator's copy) up-to-date.
If there are any changes made to the documents while you're offline, by you or a collaborator, then when you next sync you'll both get a version with all changes included. Any conflicts are flagged up at this point using version control.
Advantages of cloud services
Flexibility
Cloud services and storage capacity can grow or shrink according to demand – meaning that everything you use is scalable, both up and down, according to your needs. That means physical storage, processing power, number of users and bandwidth can be tailored to your exact requirements.
Almost all cloud applications offer a 'pay for what you use' pricing structure, which is the polar opposite of non cloud-based models where extra server capacity would need to be installed in-house to allow for potential rising demand. Worse still, many companies felt compelled to install extra capacity up front at considerable costs for capacity that was then never used.
Disaster Recovery
A strong disaster recovery plan is essential for businesses, although it is sadly often overlooked until it is too late. Cloud storage will typically be highly available, usually within a few fractions of a decimal short of 100%. High availability is a computing term for the architecture on which the service is built, and effectively looks at the percentage of time that the servers in the system are accessible for use. To give you an example, Office 365's typical uptime is close to 99.99%. In addition to availability, ensure your cloud provider holds the appropriate number and range of backups for your business needs, whether that is 14 days, 30 days or longer.
Automatic, continuous updates
Because all software is installed to fully cloud-based solutions, there are no software updates to perform on the user's machine. If an update is 'rolled out' then the next time the user logs in there might simply be a small change in appearance. Of course, this should be planned by the provider and users will be informed in advance.
Collaboration
Different cloud services implement collaboration in different ways. Google Drive and Office 365 both allow collaboration live on screen, while Sharepoint uses a different type of document version control. Which one you choose depends on how far your organisation wants to embrace cloud working.
'Sync and share' platforms allow for sharing only, but they do also help with version control. In reality, many established businesses may not want to implement a change in their processes to allow live, multi-person editing environments, so generally more commercial applications such as SharePoint are recommended. However, micro-businesses and startups will probably be keener to embrace new technology as the learning curve will be lower and their processes less engrained.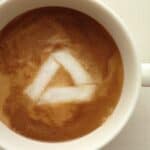 Work remotely
Remote working is becoming essential for an increasing number of businesses. Under UK law, companies must now give reasonable consideration to any employee request for flexible working, including working off site or from different locations.
Cloud software can make this possible and painless. Work can be accessed remotely from anywhere using many applications – all that is needed is an internet connection to access, update and sync files.
Document version control
Version control is the management of changes to documents, computer programs or websites. This is a grand way of saying that there is one master file in use at all times. Many cloud services now allow for live editing, either bringing all contributors' changes together or doing a good job of merging changes into one master file.
Security
Cloud storage data centres are incredibly secure. Whether you choose a 'private' cloud solution from an IT support company or a 'public' cloud solution where your data is looked after by Google or Microsoft or similar, they all have far more physical and technical security measures, along with redundancy and infrastructure which very few individual organisations could afford. In addition, they are monitored 24/7 and managed by full-time server experts who automatically backup your data and and patch updates to their own software, and they make it easy for you you to rollback to a pre-disaster state should the worst happen.
As previously mentions, cloud software usually has a high availability – the term given to the percentage of time servers are accessible for use compared to suffering either scheduled or unplanned downtime. Most of the biggest ones run at 99.99% availability.
Costs – Opex, not Capex
Operating expenditure, which relates to running costs, versus upfront capital expenditure, is a big plus for many SMEs. Most would prefer to bleed slowly rather than haemorrhage money upfront for big investments.
Investing at the start means you own that hardware, although unfortunately that will be worthless after three years and will typically need replacing soon after that. Cloud services allow use of the latest, regularly updated hardware and software without a company having to fork out the cash – a model which suits the bootstrapped startup as much as it does the large enterprise driving cost efficiencies.
Environment
Cloud computing is a far better option for the environment. Most datacenters are now fitted with renewables systems to offset their carbon footprint, while their cooling systems are phenomenally more efficient than the individual air conditioning units belonging to hundreds of companies. Because datacentres can load balance and virtualise their servers, they get more out of a server by running multiple operations at once on a single machine, wasting far less energy. In addition, many datacentres offset any remaining carbon emissions, resulting in them being carbon neutral.
The options
Document storage and management only:
Both of these 'sync and share' softwares allow for files to be shared and moved around between users, but don't allow for collaborative document editing. They still offer the benefits of offsite backups from anywhere, and let whole teams access the same set of files, but they only go so far. These are suitable for businesses where documents don't need editing that often, and work particularly well for companies who just want the security of externally backed up files without full cloud integration.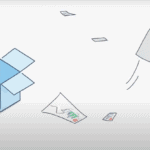 Document storage and management, with editing features included:
Products such as Microsoft's SharePoint, Office 365 and bespoke cloud offerings are much more complex, with better document editing and version control. SharePoint, in particular, offers a huge amount of customisation to give businesses and organisations the tools they need to work as effectively as possible.
This roundup is by no means exhaustive. Let us know in the comments box below if you'd like to see another solution added our analysis.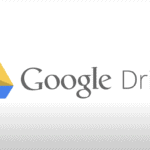 Business-grade solutions for SMEs
Microsoft Sharepoint is arguably the strongest option for businesses looking to choose cloud integration. It's a Microsoft package which integrates with software already used in organisations and which teams are already familiar with, like calendars and documents which are synced between local and cloud systems. This makes for a significantly lower barrier to entry than other cloud-based systems.
It's a fantastic suite of tools which can be customised to fit individual businesses, and can be hosted on-site or in the cloud. If choosing the latter, businesses can choose from loads of customised options, including whether to use a private or public cloud.
Whichever option you choose, bear in mind device compatibility. For example, Microsoft products aren't specifically designed to run on a Mac, but do still work well (especially the latest versions). Google generally has fewer issues due to its browser-based nature.
How to migrate to the cloud?
If you don't have too much data to manage and you're opting for a solution with sync software, follow the software vendor's guides. If you're a larger SME, then it's probably best to consult with a wider IT team or IT support company to ensure the best solution is being implemented, and in the best way possible.
Conclusion
Choosing whether to switch to the cloud for your document storage could be seen as the easy part. Because choosing the right option for your business can be a bit of a minefield. With so much information and options available, it can be quite a 'techy' topic once you start to trawl through the different cloud services from different providers. On the flip side, with more choice than ever, it follows that consumers are getting a better deal as a result.
There are lots of compelling reasons to embrace the opportunities offered by the cloud and very few not to. It's just a case of planning how best to go about it and seeking out the right advice in order to do so.