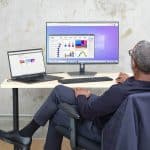 Windows 365
Cloud PC
Stream your Windows desktop, with all your personalised apps, settings and content, from Microsoft's cloud to any device with Windows 365 Cloud PC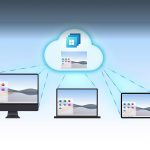 Microsoft 365 Cloud Solutions
Windows from the cloud to any device
Windows 365 allows users to securely stream their own personalised Windows desktop, apps, settings and content from Microsoft's cloud to any device.
As more organisations adopt hybrid working models, Windows Cloud PC offers an all new solution to rolling Windows out to users in a secure and flexible way.
Any device with the Microsoft Remote Desktop app, or a modern web browser, can become a Windows 365 Cloud PC. This includes Apple devices with iOS or macOS and Android phones and tablets too.
Ready to discuss a Microsoft 365 cloud solution? Get in touch:
Get in Touch
To find out more about Windows Cloud PC, please get in touch.
Microsoft 365 Cloud Solutions
Introducing Windows 365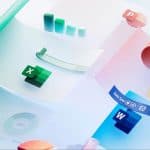 windows 365 cloud pc
What Are The Key Benefits?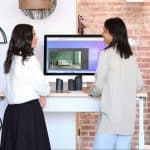 Plans and Pricing
There are two editions of Windows 365 Cloud PC: Business and Enterprise.
Windows 365 Business is aimed at organisations with under 300 users and you don't need any other Microsoft licences to get started.
If you already have Microsoft 365 Business Premium (or several other 365 licences), then Windows 365 Enterprise is available. The Enterprise edition supports unlimited users, and each Cloud PC can be managed in your existing Microsoft Endpoint Manager as if it were just another device on your network.
For more information on Microsoft licensing, and what is best for you, please get in touch:
Contact Us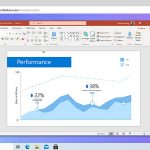 Built For Hybrid Working
The rise in hybrid working means your users may now be fully-remote or splitting their time between the office and home-working. Windows 365 looks to solve many of the issues that hybrid can bring.
Your users should expect a consistent experience, wherever they're based. This solution means that a user can work on a project on a Tuesday in the office and carry on where they left off on Wednesday at home.
Cloud PC allows users to stream all of their applications, tools, data and settings from Microsoft's cloud. This means that users are no longer tied to one location and brings with it significant security benefits. For example, if a device is lost or stolen, the data remains secure as it resides in the cloud – not on the machine.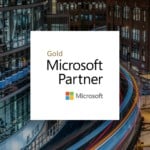 Windows 365 From A Microsoft Gold Partner
Windows 365 Cloud PC is built upon Microsoft's industry-leading cloud computing solution Azure.
As a Microsoft Gold Partner, Akita can support your organisation to make the most of Microsoft's solutions and unlock the power of cloud computing.
And as a provider of both our own private cloud and Azure cloud services, we've got the expertise to help you get the best from a virtualized IT setup.
For more information on Windows 365 Cloud PC and to discuss your organisation's virtual desktop strategy please contact us: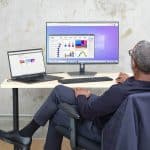 Get in Touch
For more information on Windows 365 for your organisation please get in touch