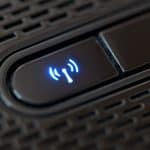 Connectivity
WiFi Installation
Make reliable connectivity the backbone of your operations.
Our dedicated project team are experts in delivering business WiFi installation services. Working across London and the South East, we ensure that organisations have effective access to the internet throughout their premises.
WiFi networks offer more flexible, scalable and cost-efficient connectivity than cabling. So whether you're operating from offices, a warehouse, or hotel and leisure facilities, our expert team of engineers will ensure you get maximum reach from your WiFi setup.
We can also arrange to segregate WiFi, keeping public-facing networks separate from backend systems for added security.
WiFi Service Quote
Request a quote on the new installation or expansion of a business WiFi network: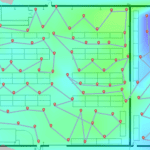 Business WiFi Installation Services
WiFi Survey
Our WiFi installations typically begin with a survey. This is key to establishing the most effective way to install a network and removes the risk of unexpected costs later.
The right wireless access point positioning can enable a network to reach up to six times the distance of CAT cables (which go a maximum of 100m). So this can be particularly useful in large premises such as factories and warehouses.
As part of Akita's WiFi survey, we'll assess how best to establish a wireless network throughout your premises, with the minimum amount of cabling and building modification. We'll also scope, source and install all required hardware for the project.
Once the installation is complete, we can configure your setup as per your requirements, keeping the security of your network front of mind at all times.
Business WiFi Installation Services
WiFi Network Extension
Using the principles of our WiFi survey, we can also help organisations to get more out of their existing WiFi installations.
We can determine where extenders can eliminate signal dead spots, or if there are ways to overcome limitations on the number of devices that connect to your network.
And should your issues relate to the speed and bandwidth of your connectivity solution, we can also investigate and coordinate the installation of a new internet line or solution as desired.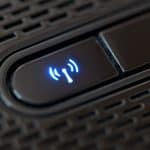 Contact Us
To discuss WiFi and connectivity requirements please get in touch: