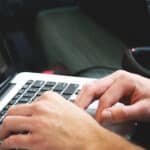 REMOTE WORKING SOLUTIONS
Improve flexibility of working and team collaboration with remote IT solutions.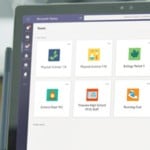 Improve flexibility of working and team collaboration with remote IT solutions.
Akita's remote working solutions help businesses to work on the go. We are able to deliver a professional service regardless of whether your users are in the office or not.
Our IT solutions and consultancy support the growing trend to hybrid working.
For a conversation on how we can support your goals please get in touch:
Contact Us
TAKE THE OFFICE WITH YOU WITH VIRTUAL DESKTOPS AND HOSTED SERVERS
A virtual desktop ensures that even if an employee isn't in the office, they can access their work desktop, files and applications from anywhere with an internet connection.
Through a link on a laptop or mobile, virtual desktops are just like accessing your PC's desktop at work. The only difference however is that the entire setup is held on a cloud hosted server.
With remote working solutions, staff can work and collaborate on all their documents. They can access all the software they need for their role (Sage, Photoshop or whatever software your business relies upon). All documents and changes are saved to the cloud, so there's no worry about versioning. And because of this, everyone gets access to the most up-to-date documents.
Along with adding flexibility, hosted servers and virtual desktop solutions remove the cost of an onsite server setup. Servers are expensive in terms of hardware, maintenance and required upgrades. They can cost as much as £200 a month in electricity alone, so cloud hosted server solutions introduce substantial savings.
Talk to us today about taking your company's desktops and server into the cloud.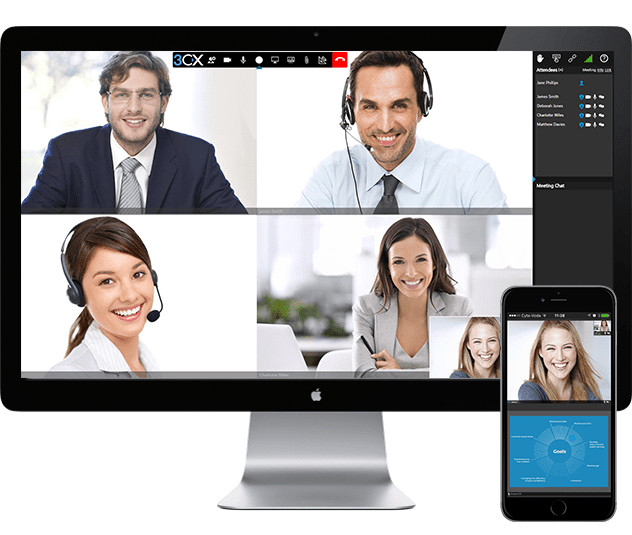 Up to 40%
Cost savings with VoIP against traditional phone systems
COVER THE PHONES AND HOLD MEETINGS WITH VOIP PHONE SOLUTIONS
VoIP telephone technology means you don't have to be in the office to answer your office phone.
Akita partners with 3CX to deliver advanced VoIP phone solutions. Along with cost-saving benefits over traditional telecoms, our VoIP solution also allows users to route calls to a desk phone seamlessly and easily to your mobile phone.
Install the 3CX app and, with a couple of clicks, you can have remote access to your desk phone at home, taking and making calls as if you are in the office.
And if you need to have a vital meeting with colleagues, customers or suppliers, you can use 3CX's VoIP video calling and conferencing functionality to get face-to-face. Use either your laptop's webcam or your phone's camera to host a video call and engage with key clients or colleagues.
3CX VoIP video conferencing allows you to video call as many as 25 people simultaneously, meaning whole teams can meet up. With the ability to share documents and make presentations, it's the next best solution to being in the same room.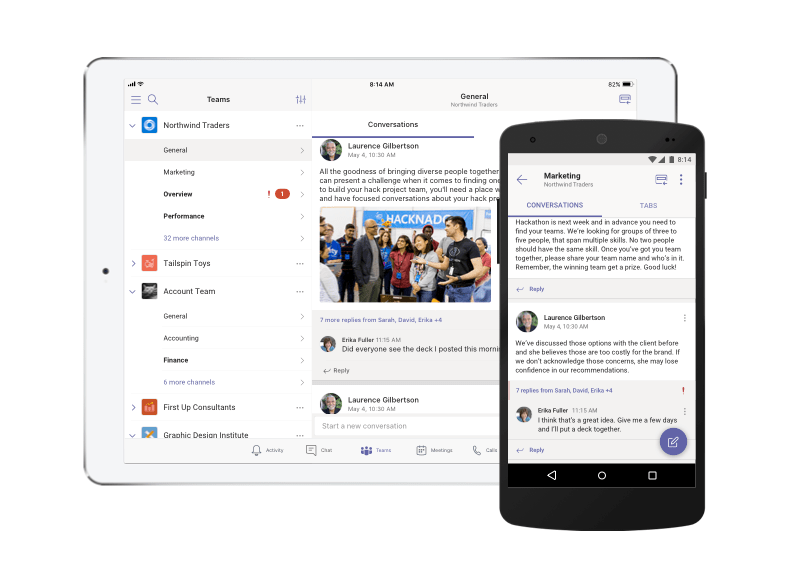 Remote Working
IT Solutions
GROUP COLLABORATION WITH MICROSOFT TEAMS
Microsoft Teams is a new solution for group messaging, content sharing, calling and video conferencing available as part of Office 365.
Organising users into groups means that teams can communicate and collaborate on projects and documents they're working on. All files and data related to a Team are stored in the cloud (via SharePoint Online). This means that users can access them wherever they are.
Teams is available on PC and as a mobile app for devices, meaning members of a group can be reached on-the-go. Teams' built-in calling and video conferencing functionality also provides free calling between any other user of Microsoft Teams users (over an internet connection). Guests not using Teams can also be invited to participate in conference calls.
With licence bolt-ons, Teams can also become an office phone system if required.
Akita configures Microsoft Teams to meet the specific remote working needs of organisations, establishing SharePoint Online tenants to organise files and setting up the architecture of the platform to meet a wide variety of business needs.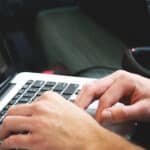 Get In Touch
To discuss remote working IT solutions, please get in touch.