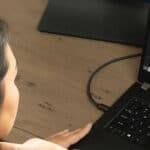 REMOTE IT SUPPORT
Users don't need to be office-based to enjoy our responsive IT helpdesk support. Discover more about our remote IT services.
With remote IT support from Akita, organisations can provide effective remote IT support services for their staff wherever they are located.
We know every organisation works different, and there are a range of remote working technologies available. That's why it can be more effective to have staff work for you who aren't regularly based at your office.
Equally, some staff will benefit from time away from the office as part of a better work-life balance. Organisations can ensure that when these staff members are working at home they aren't held back by IT issues.
Our remote IT service is there to assist staff whether they split their time between the office and a remote location, or work solely out of the office.
Considering a new remote IT support provider?
Get A Quote
For costs around our remote IT support services please get in touch: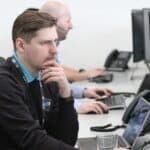 IT SUPPORT FOR REMOTE USERS
Akita's remote IT support service provides a fast and effective response to IT issues. From break/fix problems to 'how-to' questions, staff can raise an unlimited number of tickets. And our responsive helpdesk will address them within a guaranteed timeframe.
Over 99% of the issues we deal with are already addressed remotely with our secure remote support technology, so staff location is rarely an issue.
Our customers can submit their support requests via phone, email or our dedicated Customer Portal and we will address their issue within a guaranteed two-hour time frame (though usually much faster).
Managers and relevant senior staff can keep track of all requests logged and issues resolved via the Customer Portal. And should you wish, one of our Technical Account Managers will periodically help you to review all support requests, identify trends and assist you to make your organisation more efficient.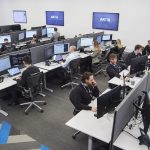 200+ Five Star Reviews
The support service is always run at the highest possible standard. All issues are resolved with a lot of care. All phone calls and emails are answered very professionally and in extremely good manners. Thank you Akita :)
Aggie
Fantastic IT support for all business large and small, very helpful and so so super efficient.
Kevin
They have a fantastic team of specialists who are understanding, kind and informative. Their support feels both professional and personal to the company, which makes our own IT department function even more effectively.
Tom
...extremely professional, friendly and provide excellent customer service.
Barbara
We consider Akita as our off site IT department and find you and your colleagues always happy to assist with our questions.
Eileen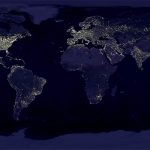 remote it support provider
IT SUPPORT FOR SATELLITE LOCATIONS
Our remote IT support also works for an organisation's satellite locations. So, if your organisation operates with regional or international offices, we can provide effective IT support and services for these locations as well.
As our IT helpdesk operates 24/7, we can support offices outside of the UK as well. Currently, we provide IT support for organisations with satellite offices in France, Germany, Singapore, Australia and the US. Our support for these offices ensures a consistent approach to IT across the entire organisation, ensuring systems and processes are aligned group-wide.
We are even able to source, configure and setup new hardware (including laptops, servers and VoIP phones) for overseas offices, sending them out ready-to-use with the right software installed and ready to go.
Get in touch
To discuss remote IT support, please get in touch:
remote it support provider
ABOUT AKITA
Established since 1996, Akita is a leading provider of business IT support, managed IT services and intelligent solutions.
From locations in Kent, London and Surrey, we support over 250 organisations across London and the South East, plus their wider satellite offices located throughout the UK and internationally.
For more information on our remote IT support services and wider managed IT services please get in touch: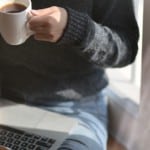 Get In Touch
To discuss IT support for your organisation, please get in touch: