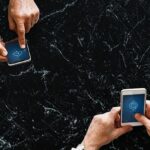 MOBILE DEVICE MANAGEMENT
Take control of your organisation's mobile devices and safeguard your IT systems with MDM solutions such as Microsoft Endpoint Manager.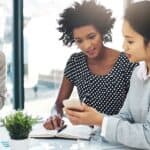 WHY PROTECT MOBILE DEVICES WITH MDM?
Most organisations go to great lengths to protect their IT systems and PCs. Yet they'll often then allow mobile phones and devices (either work-owned or staff's personal devices) to have the same level of access to work systems (email, file shares, CRMs etc).
Mobile devices are rarely as well-protected as PCs, and some have no protection at all.
Personal devices can introduce malware threats as there's no regulation on the apps that are used. Equally, personal email accounts are often sit alongside work accounts, meaning viruses can easily spread between the two.
Mobile devices are also more likely to be lost, and over half a million phones are stolen each year. If phones are not adequately secure, work systems can easily be compromised and accessed by thieves.
Mobile Device Management (MDM) offers organisations advanced control and monitoring of devices connected to work systems, ensuring the safety and security of your IT.
HOW MOBILE DEVICE MANAGEMENT CAN HELP
MDM solutions such as Microsoft Endpoint Manager can help in the following ways: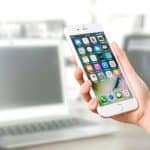 TAKE CONTROL OF YOUR NETWORK WITH MDM
Organisations can also enforce the security that devices must have to be able to access this area, monitoring if devices have passwords or pin codes. This can work both for work-owned devices and staff's personal devices.
For work devices, Mobile Device Management can also control which apps staff can access, ensuring only approved, relevant and secure content is downloaded onto the phone.
Should an employee lose a device (personal or work-owned) that is connected to work systems, it can be remotely wiped of all of an organisation's data held on that device. Alternatively, with GPS activated, devices can be tracked down, saving you the cost of replacement or to support insurance claims.
Mobile Device Management can also assist with compliance with internal security policies. For secure or sensitive work environments, MDM can be used on work-issued devices to disable in-built cameras and recording functionality, along with the use of communication apps (such as WhatsApp).
Get in touch today
To discuss MDM solutions, such as Microsoft Endpoint Manager, for your organisation, please get in touch.
OUR MOBILE DEVICE MANAGEMENT SOLUTIONS
Akita offers two Mobile Device Management solutions that can compliment an organisation's existing IT setup and processes:
SOTI MobiControl
MobiControl is an advanced cloud management solution for devices including PCs, iOS and Android mobile phones and tablets and, more. It can be used to enhance security on both work and personal devices.
MobiControl comes with a great many features for protecting work data, including setting up a separate area within devices that's isolated and protected with security measures.
A MobiControl setup comes with a management platform for monitoring the status of devices connected to work systems, detecting details such as which devices do and don't have pin codes in place
Apps, security and settings can also be deployed onto work devices on mass from the platform. Unauthorised apps can also be detected and removed, along with many other features.
Microsoft Endpoint Manager
Microsoft Endpoint Manager comes with Microsoft Intune, ideal for organisations using Microsoft 365 solutions.
It can protect an organisation's Microsoft data sources, so that only enrolled and compliant devices can gain access to Exchange or Outlook emails, OneDrive for Business documents, SharePoint Online, Dynamics 365 and more.
Endpoint Manager encrypts business data held on devices and will allow organisations to remove this data remotely if a device is lost or stolen.
It also comes with a management platform that can be used for user access administration. This includes features such as locking down access based on user profile, user location or IP address.
And because it's a Microsoft solution, it's easy to integrate with other Microsoft products.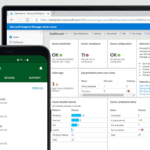 ARRANGE A DEMO
Both MobiControl and Endpoint Manager offer a large number of features that can benefit organisations. To help you choose let us demonstrate either or both Mobile Device Management solutions.
Conducted face-to-face or via video call, we can show you the full range of functionality available, then discuss exactly how each can be tailored to your IT setup and needs.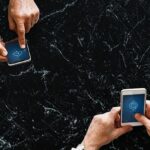 Get In Touch
To discuss Mobile Device Management solutions for your organisation please get in touch: