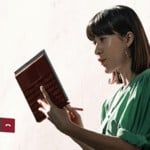 Microsoft Teams
Microsoft's teamworking application transforms how your organisation operates.
Microsoft Teams is a transformational communication platform. It revolutionises how organisations work together and delivers more efficient ways to engage and collaborate. We deliver Microsoft Teams solutions to organisations of all sizes, tailored to the way you work.
Get in touch today
To discuss what Teams could do for your organisation, or to arrange a demo, please get in touch: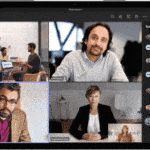 WHAT IS MICROSOFT TEAMS?
Microsoft Teams is a cloud-based group messaging platform that's enhanced with the power of Microsoft 365 suite of apps.
As a result, it allows groups of contacts (or 'teams') to:
Message, call and video conference with groups or on a one-to-one basis
Share files and documents, and collaborate on projects
Manage tasks, schedules, calendars and to-do lists for you or your other Team members
Communicate on the go via the Teams mobile app
Each user can create up to 250 teams. This means there's enough capacity for all your projects to be run in their own individual Teams chats.
Documents shared in Teams automatically store to a SharePoint Online instance, with each organisation able to access up to 25 TB of storage for their Teams files.
There is also a wide range of apps that can expand Teams. These include apps such as survey tools, CRM integration and task management solutions.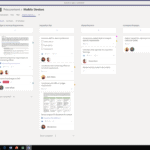 BENEFITS OF MICROSOFT TEAMS
Teams improves the productivity of your organisation by increasing flexibility, making key information more immediate.
Rather than having to wade through emails to keep up with a few vital pieces of communication, or search through nests of files to find key documents, Teams allows users to find all the information relevant to a subject or project in one place.
Users can also communicate instantly with their colleagues via individual or group messaging. As a team can be up to 5000 users, it can also be an effective way to communicate quickly across an entire organisation.
There's also the added benefit of Microsoft add-ons to Teams. Calendar, task assignment app, Planner and OneNote are just some of the apps that easily integrate with Teams. These apps sync automatically across a user's Microsoft 365 account.
TEAMS AS A CALLING SOLUTION
Microsoft Teams supports audio and video calling. Teams-to-Teams is included free of charge in all versions of the software. This means it can save organisations money on internal calls, and removes the need for software such as Skype or Zoom.
Microsoft Teams can also be a fully functional telephone system. Telephone calls can then be made and received from within Teams on whichever device a user is logged onto, whether that's a PC, tablet or mobile.
Teams Calling
Discover more about using Teams as a business telephony system:
MICROSOFT TEAMS WITH AKITA
As a Microsoft Gold and CSP Tier 1 partner, Akita deploys Microsoft Teams solutions to organisations of all sizes. Trust us to handle all aspects of licensing, deployment, training, support and configuration as a phone system.
While a limited version of Teams is available for free, many organisations find they already have Teams as part of their Office 365 licence packages. Microsoft Teams is licensed per user and we can assist with any additional licences required.
Following consultancy, we deploy Microsoft Teams based on your requirements and install across all relevant PCs and devices. This can also include the addition of useful integrations such as Planner and Stream.
As Teams uses SharePoint Online for storing files, we can configure this for your requirements. And as an experienced SharePoint developer, we can also develop more advanced solutions for you as well.
Our consultants will then assist with user training and methods to ensure successful adoption. And we can also supply audio and visual hardware to make use of Teams' calling functionality if required. Our solutions range from Bluetooth earpieces to advanced conference room camera setups.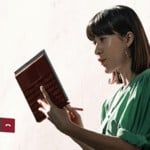 Get In Touch
Get in touch for more information about the benefits of Microsoft Teams: