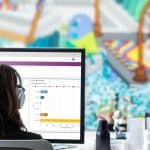 Microsoft Power Apps
Low-code, cost-effective Power Apps to boost productivity and working efficiency.
Get your organisation working smarter rather than harder with cost-effective apps that boost productivity and working efficiency. Start your digital transformation journey today.
What Is Microsoft Power Apps?
Microsoft Power Apps is a solution for developing professional apps and eforms. Functioning on a wide range of mobile devices, apps and eforms have the potential to enhance business processes, streamline tasks and deliver new working efficiencies.
Power Apps function as standalone apps on a device, we web portals, or can be linked into Microsoft platforms (such as SharePoint, Dynamics 365 and Teams) and other third party applications and data sources.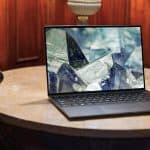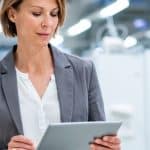 Why Use Power Apps?
Power Apps are an ideal solution for streamlining and standardising work processes. Repetitive, time-consuming tasks (eg. filling out paper order forms) can be transformed into simple tick box exercises. Apps then output data directly into CRM systems, accounts packages or whatever application you're using, saving time in data transfer and reducing human error.
Power Apps also make working more mobile. Whether as a standalone app on a device, or loaded into Microsoft Teams, users can easily access Power Apps and complete tasks on the go. No waiting to get back to your PC, tasks can be completed instantly.
Find out More
Visit our Intelligent Solutions website to discover more about Microsoft Power Apps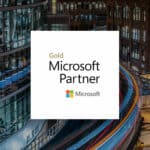 Power Platform Development With Akita
Akita develops Power Apps through Intelligent Solutions, our digital transformation division. We craft Microsoft Power Apps both as standalone solutions and to enhance wider SharePoint and Dynamics 365 projects. Take a look at our case studies.
Each solution holds the potential to transform the way our customers work, often delivering significant efficiency gains in the process. And combined with a low cost of development, organisations often achieve a return on investment within weeks.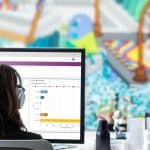 Find Out More
To further understand how Power Apps can benefit your organisation, please get in touch