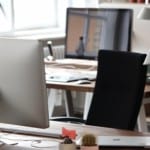 MAC SUPPORT
Akita provides Mac support for organisations across London and The South East.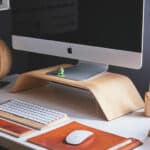 Certified MAC Technicians
Akita is an experienced provider of IT support for all Mac and Apple devices.
Over our 25 year history, we've gained experience across a wide range of software and hardware solutions. And we've watched Apple rise in popularity across many different sectors.
With around 20% of our customers now using some form of Apple hardware, all our engineers have knowledge of Apple tech. But to ensure that we have the depth of in-house expertise needed to support our customers, we also have Certified Mac Technicians on our helpdesk as well.
Helpdesk Support
Aktia's 24/7 helpdesk provides responsive support to Mac users. Our IT engineers all have experience of support for Apple environments so have no problems in answering 'how-to' questions or performing break/fix requirements.
Should more complex issues arise, our in-house Apple Certified Mac Technicians make sure that issues are rectified quickly.
Proactive Approach
Alongside our responsive helpdesk support, our proactive support approach takes a holistic view of our customers' IT.
From reviewing systems performance to scheduling security updates for outside of working hours, we take the steps needed to prevent IT disruption. And by adopting this proactive approach, we're able to actively reduce IT-related downtime for our Mac support customers.
Contact Us
To discuss Mac support requirements, please get in touch: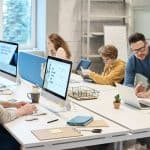 MIXED ENVIRONMENT IT SUPPORT
Many of our customers use a mix of Apple and other hardware and software. So we're experienced in building IT setups to work across multiple platforms.
For organisations with mixed IT environments, we ensure that we deliver a consistent experience and support level for all users. This means no 'special cases' where functionality is limited or access is restricted for those using certain setups. This ensures organisations can take full advantage of the benefits that a mixed IT setup can bring.
ABOUT AKITA
Akita is a leading provider of proactive IT support, managed IT services and intelligent solutions.
From our offices in Kent, London and Surrey we support over 250 organisations across the South East, as well as their satellite locations across both the wider UK and internationally.
We're customer-focused, paying careful attention to the service we provide. That's why we've received over 200 five star reviews for our IT service.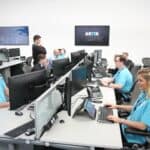 Get in touch
To discuss specialist Mac support services, please get in touch.