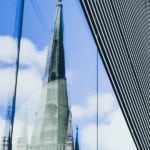 OFFICE RELOCATIONS
Akita's professional management of office moves, setup and relocation of IT networks and hardware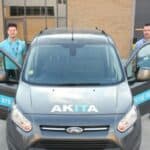 Moving offices is a daunting project. That's why, knowing your computer systems will be safely relocated – and installed in a working condition in your new premises – takes much of the pressure off.
Akita is highly-experienced in managing the IT side of office relocation. From our locations in Kent, London and Surrey, our engineers have helped organisations to move between offices, cities and even countries.
So if you choose Akita, you can be sure your experience will be a smooth one. And to show we know our stuff, read our guide to office moves.
We can match our office IT relocation services to your requirements. So you can ask us to just relocate your IT equipment and infrastructure. Alternatively, you can entrust the entire project planning, execution and IT setup of your new office to us – whatever works best for you!
AKITA'S OFFICE IT RELOCATION SERVICES
Select from our services to create a solution that's right for your organization:
Whatever you choose, you'll be in safe hands and we'll ensure the experience is hassle-free. To demonstrate this, read our customer reviews for proof of the quality of our service.
POST-MOVE IT SUPPORT
Should you predict any teething problems in your new location, our engineers can be on-hand the first day into your new premises to ensure servers, networks, hardware or VoIP phone systems are back up and running smoothly.
An office move is also the perfect time to consider your IT support. As we'll have got familiar with your IT setup as part of the move, we'll be happy to provide a quote should you require.
Get In Touch
For a quote on the office relocation of your IT, or to discuss your plans, please get in touch.
Thank you
We have received your enquiry and a member of our team will be in touch soon. If your query is time sensitive please do call us.