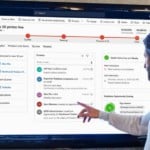 Microsoft Dynamics 365
Leading provider of Microsoft Dynamics development and CRM services
Akita is a leading developer of Microsoft Dynamics 365, delivering CRM services to organisations across the UK and internationally through our digital transformation division.
Whether you're looking to discuss a new Microsoft Dynamics project, additional development or ongoing support, our consultants will be happy to assist.
Get In Touch
Start a conversation about your Microsoft Dynamics requirements.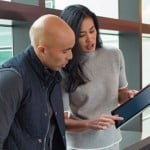 What is a CRM system?
A customer relationship management (CRM) system is a contact management solution that formalises the way that data about prospects, customers and contacts is held.
Having an organisation's key information held consistently within a single secure system offers a professional and scalable solution for managing an organisation's activities and growth. That's why over 65% of businesses adopt CRM software within their first five years.
Microsoft Dynamics 365 is a cost-effective, market-leading CRM solution. More than just sales, Dynamics supports a wide variety of business functions.
For a closer look at Dynamics 365, please get in touch:
Contact Us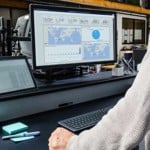 Microsoft Dynamics 365
Microsoft Dynamics 365 offers specialised modules to support business functions including:
Sales
Marketing
Customer Service
Field Service
Project Operations
Each module can work in isolation or together to create more connected business data. Modules can also integrate with a wide range of other Microsoft and third-party software solutions, including accounts and marketing automation software for enhanced functionality
As an experienced Microsoft Dynamics 365 partner, Akita develops all Microsoft Dynamics solutions through our dedicated transformation division Akita Intelligent Solutions. Discover more about the work the team has undertaken on their website.
Microsoft Dynamics 365 Services
Akita provides a full spectrum of Microsoft Dynamics services to the organisations and institutions we work with.
Our consultants are qualified Microsoft professionals. With experience of working across a wide range of industries, they help organisations of all sizes get the most from Microsoft Dynamics.
Meanwhile, our Dynamics support service delivers a responsive helpdesk service, plus banked time for consultancy, development, training or whatever you require.
We're highly flexible in our Dynamics service provision, so can deliver both ad hoc and ongoing services as necessary.
Discover Our Services
See our full range of Microsoft CRM services on the Akita Intelligent Solutions website:
Get in Touch
To discuss Microsoft Dynamics 365 and CRM services, please get in touch.
Thank you
We have received your enquiry and a member of our team will be in touch soon. If your query is time sensitive please do call us.