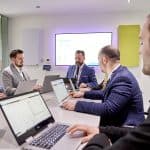 IT CONSULTANCY
Discover Akita's professional IT consultancy services, delivered by our team of expert IT consultants and solutions specialists.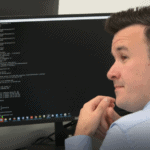 IT CONSULTANCY SERVICES TAILORED TO YOUR Goals
Akita provides IT consultancy across London and the South East for organisations with a broad range of requirements.
For more than 25 years, our IT consultants have provided guidance and assistance to organisations of every size and practically every industry, including multi-national organisations and government.
That's why, when you need expert consultancy services for your organisation, Akita should be your first choice.
To discuss a requirement please get in touch:
Contact Us
Get in touch with our IT consultants today to discuss your requirements:
IT CONSULTANCY FOR LONDON & THE SOUTH EAST
IT Consultancy Specialisms
Discover some of the services that Akita's IT consultants regularly assist with:
OUR APPROACH
Akita offers formal IT consultancy services tailored to your specific needs. It's because of this, and our depth of expertise across a wide range of service areas, that make us the perfect partner for your organisation.
Should companies require detailed information on a specific area of their IT (from security to cloud hosting), or are looking to strategically develop their systems, our IT consultancy provides the expertise for your business.
Depending on your project, our IT consultants will use their expertise, relevant software and best practice to find you the answers you're looking for. They will then create a detailed consultancy document which covers their findings, suggesting IT improvements, and outlines the advantages and disadvantages of various solutions.
Should you choose, Akita's IT engineers can also then plan and implement these IT improvements for you, project managed by a consultant.
Our service is ideal should your organisation need a fresh pair of eyes for its IT infrastructure, have concerns about its IT security or require expertise not available from their existing IT service provider.
See some of our technical accreditations below:
Virtual CTO Services
Our virtual chief technology officer (CTO) service offers strategic guidance for the development of your IT systems and processes.
Not every organisation has the requirement for a fulltime CTO. But there are times when an organisation can find value in ad hoc or temporary IT strategic guidance. And this is where a virtual CTO can be of benefit.
From how to scale your infrastructure to respond to a growing business, to establishing a secure setup and policy for remote working, or assessing whether a software investment can deliver long-term ROI, our consultants can deliver the support you need. Our virtual CTO services can also help to upskill your business leaders to make more informed decisions around IT.
Contact Us
To discuss IT consultancy and virtual CTO requirements, please get in touch:
Case Studies
Discover more about how we work with organisations across London and the South East.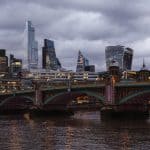 IT CONSULTANCY FOR LONDON & THE SOUTH EAST
Lifetime IT Consultancy Partner
Akita's experts deliver IT consultancy across London and the South East.
Each consultant is a seasoned IT professional with years of practical experience in IT support. As well as that, each is also an expert in various IT specialisms, ranging from systems such as Microsoft Dynamics to IT security, unified communications or even cabling project management. As Akita offers over 40 separate IT services, we're sure to have the expertise to meet your needs.
Our IT consultancy services are also available as part of our IT support service. For each of the more than 250 organisations we support, we provide an initial audit of their systems and processes to shape development plans and help deliver better support. We then continue to deliver IT consultancy services as part of our Technical Account Management service.
Organisations look to Akita to be their IT managers. As such, we continue to provide advice and consultancy throughout any customer relationship. This means we are constantly assessing the latest technologies how we can improve business IT systems.
Get In Touch
To discuss IT consultancy services, please get in touch.
Thank you
We have received your enquiry and a member of our team will be in touch soon. If your query is time sensitive please do call us.