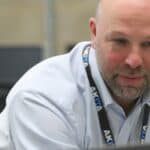 IT AUDITS
Whether reviewing existing IT systems and processes, or planning for expansion, get the expertise you need from Akita, as part of an IT audit.
An IT audit can help you take back control of your IT setup, helping you understand where your IT infrastructure or processes require improvement.
Akita has over 25 years of experience supporting organisations of all sizes and across a wide range of industries. We know how to get systems running well. And with a large team of specialist engineers and consultants on hand, each carrying a string of accreditations, we have the expertise to meet the broadest of IT and communication requirements.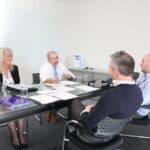 Professional IT Audit
Expertise From Akita
With a wide range of internal expertise and in house consultants, our audits can cover:
Hardware, software & networks
IT policies & processes
Cyber security
Disaster recovery & business continuity
GDPR & data protection
Business & digital transformation
IT audits can be tailored to your requirements to combine the areas that your organisation needs assessing. To discuss your needs, please get in touch:
Contact Us
IT AUDITING
OUR PROCESS
While our process for IT audits will differ depending on your requirements, below is a guide to our approach and benefits:
Driving Improvements & Increased Efficiency
Akita's IT audits can assist your organisation in finding new efficiencies that save you money.
We can conduct IT audits as a one-off service, assisting with specific company activities such as mergers and acquisitions. Alternatively, we can provide an ongoing auditing service. Not only can this improve IT systems, but it provides independent verification that you're getting value for money from your IT.
Our IT audits take place to fit around your schedule, ensuring minimum disruption to your users.
Get In Touch
For more details, or to discuss your IT audit requirements, please get in touch.
Thank you
We have received your enquiry and a member of our team will be in touch soon. If your query is time sensitive please do call us.