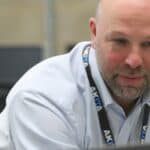 IT AUDITS
Whether reviewing existing IT systems and processes, or planning for expansion, get the expertise you need from Akita, as part of an IT audit.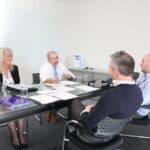 IT Audit Expertise From Akita
IT audits can help you take back control of your setup, and help you understand where your IT infrastructure or processes are letting you down.
Akita has over 20 years' of business IT experience with organisations of all size. So we know how to get systems running well. And with over 30 specialist engineers and consultants on hand, plus a string of accreditations, we have the expertise to meet your requirements for IT auditing.
We can focus on your hardware, software or networks, or provide an overview of all of these areas. Alternatively, we can examine internal IT policies, such as user permissions and processes, to identify how your IT setup could be improved. We can also look at how well your IT systems and processes comply with GDPR.
We can also combine an IT Audit with our Security Audit service, providing you with a holistic view both of your IT setup and how users engage with it.
OUR IT AUDITS PROCESS
While our process for IT audits will differ depending on your requirements, below is a guide to our approach and benefits:
COST-EFFECTIVE
Akita's audits can assist your organisation in saving money.
We can conduct IT audits as a one-off service, assisting with specific company activities such as mergers and acquisitions. Alternatively, we can provide an ongoing auditing service. Not only can this improve IT systems, but it provides independent verification that you're getting value for money from your IT.
Our IT audits take place to fit around your schedule, ensuring minimum disruption to your users.
Get In Touch
For more details, or to discuss your IT audit requirements, please get in touch.
Thank you
We have received your enquiry and a member of our team will be in touch soon. If your query is time sensitive please do call us.