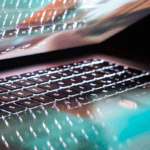 GDPR AUDIT & SERVICES
The General Data Protection Regulation (GDPR) has changed how businesses in the UK are allowed to collect and manage data.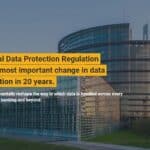 WHAT IS GDPR?
The General Data Protection Regulation (GDPR) is a regulation designed to strengthen and unify data protection for all individuals within the European Union, as well as dealing with the export of personal data in the rest of the world.
GDPR intends to give more control to individuals over their personal data, as well as simplifying the regulations around international trade by unifying regulations throughout the EU.
Organisations should now ensure they are compliant with the requirements (view the ICO's 12 Step guidance to GDPR).
WHAT ARE THE KEY REQUIREMENTS?
WHAT HAPPENS IF I DON'T COMPLY?
GDPR non-compliance has far tougher penalties than previously under the Data Protection Act which had a theoretical maximum of £500,000. Organisations in breach of GDPR can expect fines of up to 4% of annual global turnover or €20 million (whichever is greater).
GDPR AUDITS & SERVICES
Akita can advise on how you can improve your data security:
GDPR Audit of data access permissions
GDPR Email Marketing Campaign
Ongoing compliance reviews of your IT systems (as part of IT support)
Reviewing your disaster recovery plan
Improved security, including next-generation firewalls, active threat detection, two-factor authentication and more
User training on how to effectively recognise any dubious emails
Get In Touch
For more details about our GDPR Audit or related IT services, please get in touch.
Thank you
We have received your enquiry and a member of our team will be in touch soon. If your query is time sensitive please do call us.